'Marvel's Jessica Jones' Season 3 Social Media Turns on "Fraud" PI: "I Have Not Earned My Powers. I Cheated."
Last week, both Netflix and series star Krysten Ritter (Breaking Bad) tweeted a video teasing the release of the third and final season of Marvel's Jessica Jones. While there still isn't an official release date set quite yet (more on that below, including our theory on when the series will drop), the date must be getting close if we're reading the online signs correctly.
So how do we know? Because they made some changes to the show's social media accounts – and whoever did it?
They're no friends of Jessica's…


While very little is known about the upcoming season, it's easy to tell from the viral marketing campaign above that Jessica will be dealing with someone sees her past, present, and what possible future she might have as a personal affront to "true heroes" and that she is a "fraud" in every aspect of her life. What makes it even more disturbing is the writing we see in the Facebook and Instagram accounts: they give off the vibe of a Seven-type killer writing their manifesto in one of those black-n-white composition book.
Unfortunately for Jessica, it doesn't come across like it's the first volume…
Now here's our theory…
Check out the "New on Netflix" June 2019 promo video below for some of the fine quality programming that the streaming service has lined up from June 1 through June 15 – and then head to around the 3:36 mark. In a very Marvel-like way, there's an "end credits" teaser for the series that hits us with a "Coming Soon." Now, this video is for programming hitting the first-half of June 2019 but that clip at the end seems to tease a mid June premiere – possibly June 14 or 21?
The teasers and viral marketing campaign come more than two weeks after the streaming service tweeted out new key art to prove to the fans that they hadn't forgotten about the series – and that its release date may not be that far away anymore (with most predictions even at that time being mid-June).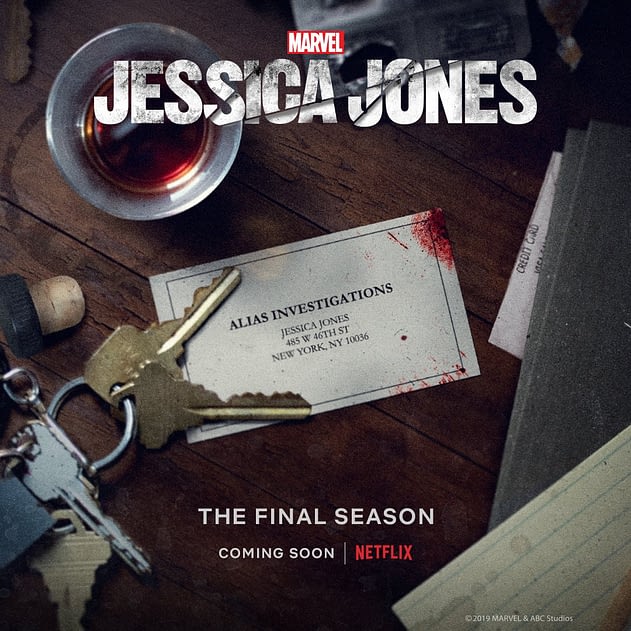 "Everything changes, and nothing really changes. People die, new people are born, and we exist in between." The final season of Marvel's Jessica Jones is coming soon to @Netflix.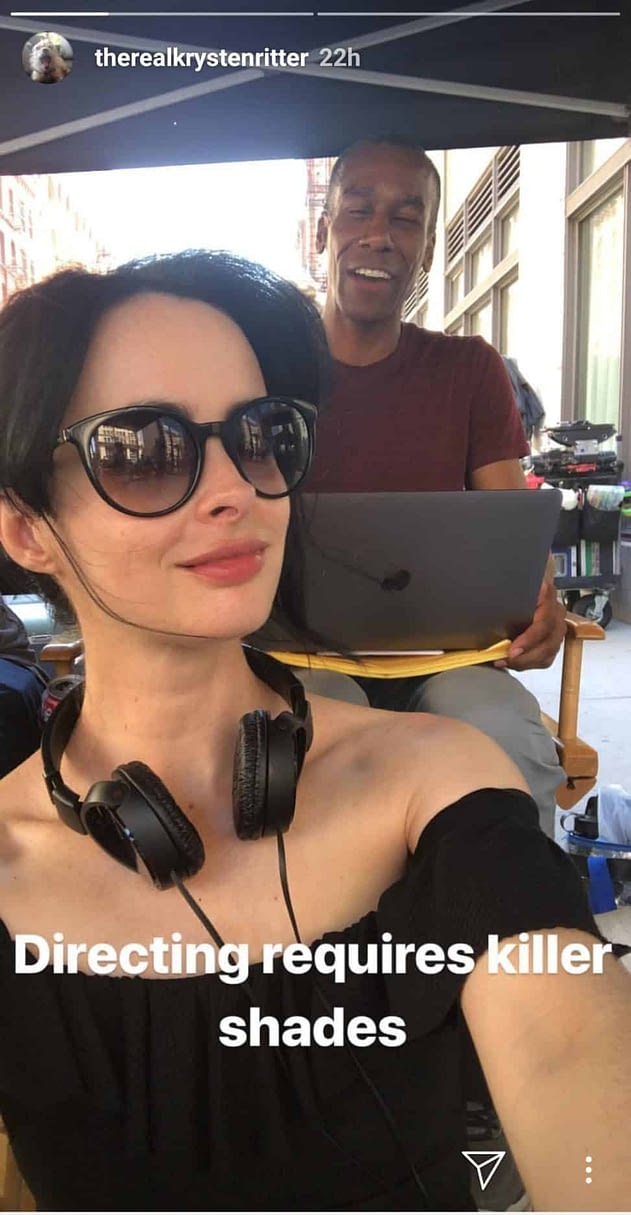 In February 2019, Netflix officially cancelled Marvel's The Punisher after two seasons and Marvel's Jessica Jones after this upcoming third season – the last of the streaming service's series with Marvel Studios that also included Daredevil, Luke Cage, Iron Fist, and The Defenders.
Here's a look at what Netflix had to say about the cancellations at the time:
"Marvel's The Punisher will not return for a third season on Netflix. Showrunner Steve Lightfoot, the terrific crew, and exceptional cast including star Jon Bernthal, delivered an acclaimed and compelling series for fans, and we are proud to showcase their work on Netflix for years to come.

In addition, in reviewing our Marvel programming, we have decided that the upcoming third season will also be the final season for Marvel's Jessica Jones. We are grateful to showrunner Melissa Rosenberg, star Krysten Ritter and the entire cast and crew, for three incredible seasons of this groundbreaking series, which was recognized by the Peabody Awards among many others.

We are grateful to Marvel for five years of our fruitful partnership and thank the passionate fans who have followed these series from the beginning."
Marvel's Jessica Jones follows New York City private investigator Jessica Jones (Krysten Ritter) beginning to put her life back together after taking down her tormenter, Kilgrave. Now known throughout the city as a super-powered killer, a new case makes her reluctantly confront who she really is while digging deeper into her past to explore the reasons why.

The series is executive produced by showrunner Melissa Rosenberg along with Marvel's Jeph Loeb and Jim Chory. Marvel's Jessica Jones is produced by Marvel Television in association with ABC Studios for Netflix.
Executive produced by Melissa Rosenberg, Jeph Loeb, and Jim Chory, Marvel's Jessica Jones stars Ritter as Jessica Jones, Rachael Taylor as Patricia "Trish" Walker, Eka Darville as Malcolm Ducasse, J. R. Ramirez as Oscar Arocho, Terry Chen as Pryce Cheng, Leah Gibson as Inez Green, Carrie-Anne Moss as Jeri Hogarth, and Janet McTeer as Alisa Jones.