Mayfair Witches: Hamilin, Chirisa & Huston on Anne Rice, Inspirations
Harry Hamlin, Tongayi Chirisa & Jack Huston spoke with Bleeding Cool about the Anne Rice-verse in AMC's Mayfair Witches and teased Season 2.
---
To say the past few months have been exciting for Anne Rice fans would be an understatement given the TV adaptations of two of her famous works, Interview with the Vampire, based on the title of the same name that premiered in October 2022, and Mayfair Witches, based on the late author's "Lives of the Mayfair Witches" trilogy that premiered January 8th. Both wrapped their first seasons on AMC. That latter series follows neurosurgeon Dr. Rowan Fielding (Alexandra Daddario), who learns she is the heiress to a dynasty of powerful witches haunted by a sinister spirit. Stars Harry Hamlin (Cortland Mayfair), Tongayi Chirisa (Ciprien "Cip" Grieve), and Jack Huston (Lasher) spoke to Bleeding Cool as part of a roundtable discussion about their characters, playing in the Rice universe, and their season two tease.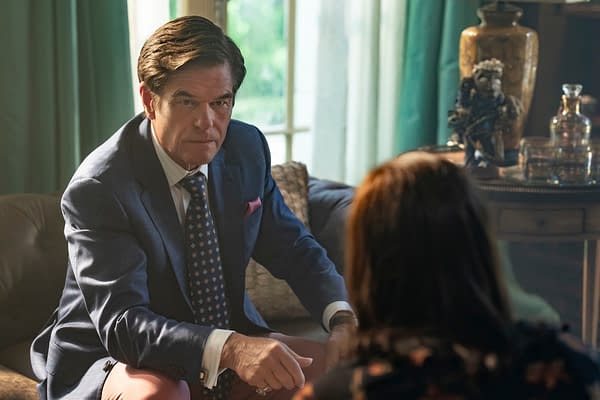 Mayfair Witches: How the Actors Prepped for the Anne Rice Universe
Bleeding Cool: When you guys signed up for your roles, was there anything from your previous roles or any external inspirations that helped you get into your characters?
Hamlin: I don't usually take anything I've done before and bring it in just to some new character. They're all new to me.
Chirisa: It was the excitement of getting into this gothic franchise that delves into the fantasy of mythology and all that good stuff. I've always been a geek about that stuff. It was nice to get into this and explore this character in this world that Anne Rice has given us. That was my initial jump to it, it's like, "Yes, I can finally get into this, the genre of television making."
Huston Shooting in New Orleans was an absolute gift for everybody as well because it just lends itself so well to this world. It's where I live, the roads, and everything was set. I was excited.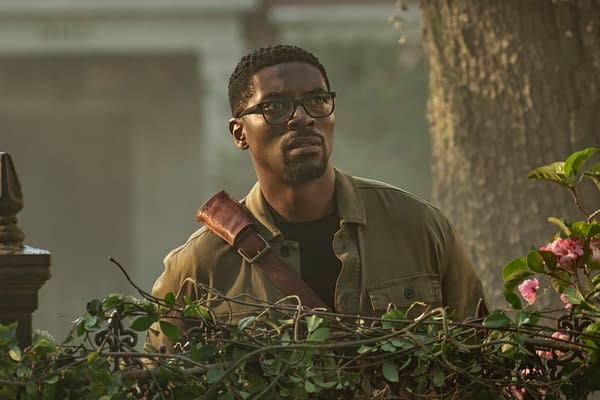 Playing in the Anne Rice universe, what has that allowed you to do that you normally wouldn't have as actors in that sandbox?
Chirisa: That's the beauty about the genre that you get to tap into all kinds of acting styles and different genres out there. There's much more to tap into. I love the end scene where after Lasher disappears from the memory, there's a moment of insanity that takes place. It's good to kind of explore how far you can take the emotional journeys of these characters unhinged. I'm looking forward to more of that following season. We'll see what adventures Cip has to go through in that Lasher going to be in the picture in real-time.
Hamlin: It's a split personality for Cortland because, at the beginning, he's very fun-loving. And after he's diagnosed with ALS, he is facing a death sentence, and his personality changes a lot. I love working in this universe, and I'm having a blast doing it because they're letting me out of my cage and allowing me to create a character that I'm not sure was on the page when I first read it. I'm having a good time, the first in many years I've been able to character work like this and take it where I want. A lot of times, the director was stop-and-go and don't go down there. Courtland, there's a side of him that's quite performative, and that's when he's in his happy-go-lucky moments. I'm hoping that will come back in next season.
Huston: I'm excited about the next season as much as the discovery of where they're going to take it. This whole first season was a discovery for all of us. It's where you're finding your footing, understanding, getting into the characters, and discovering who these characters are, what they can do, and what they're capable of. Now it's like everything's been turned on its head, and it's going to be an entirely new fun season where we're almost back to square one with last year. It's an entirely new form because that's taken off, and I'm excited to see where they take it.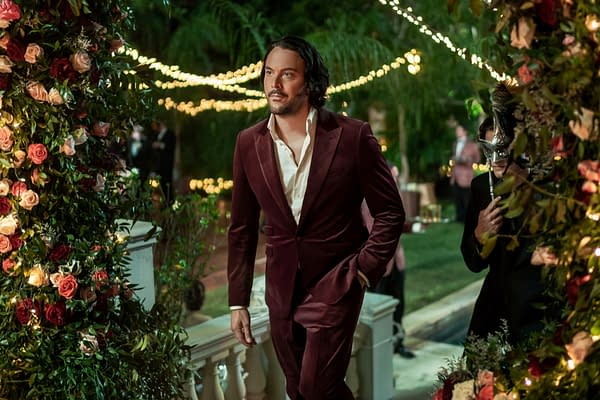 Mayfair Witches, which also stars Beth Grant, Erica Gimpel, and Annabeth Gish, is also available to stream on AMC+.