Things are progressing right along on season 5 of STARZ series Outlander, and that means new casting! Or in this case, cats-ing!
Fans of Diana Gabaldon's source material "Outlander" book series will no doubt be delighted with this newest addition to the Fraser clan, the feline fella of Claire's, Adso!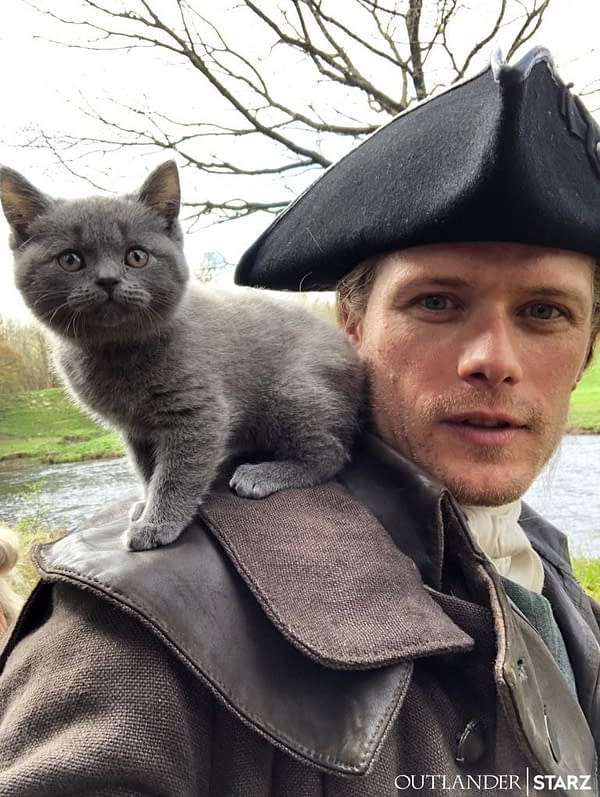 Yes, animal companions are very important. Adso becomes a trusted totem for Claire (Caitriona Balfe), as we'll (hopefully) see as the tv-adaptation of "The Fiery Cross," the 5th book in the 8-book (until book 9, "Go and Tell The Bees That I am Gone" is published!) series.
We really can't wait for the series to come back, and are still delighted that STARZ ordered seasons 5 AND 6.
We'll let you know what we hear about a possible premiere date for season 5, but filming is underway now, and so 2020 seems likely.
Outlander seasons 1 & 2 are hitting Netflix on May 26th.
Enjoyed this article? Share it!