It's the first Monday in May, and that means the Met Gala is happening.  The annual fundraising fashion event is put on each year by the Costume Institute at the Metropolitan Museum of Art in New York, and has continually been a parade of incredible fashion and designs.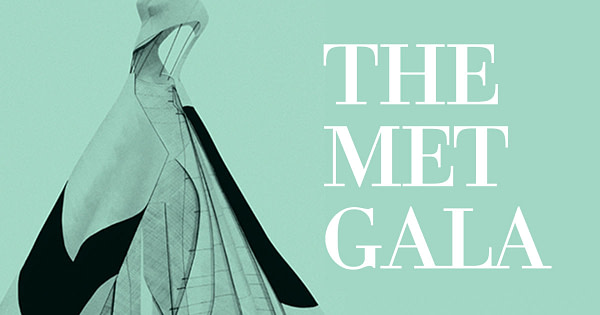 Stars walk up the famous stairs into the museum, cameras flash, and moments of couture abound.  If you've not watched the incredible documentary about the 2015 "China Through The Looking Glass" gala called The First Monday In May, it's on Netflix.  It also does a pretty deep dive into the ramp up to the event from the point of view of one Vogue Editor-In-Chief Dame Anna Wintour, who has been Gala Chair since 1995.
There have been no shortage of rumors that this year may see the end of Wintour's tenure as artistic director of Conde Nast come August, but she's still co-hosting with Rihanna, Donatella Versace, and Amal Clooney this year.
Vogue says that this year's theme "Heavenly Bodies: Fashion and the Catholic Imagination" was designed to create a dialogue between fashion and the masterworks of religious art in the museum's holdings. The exhibit kicks off with a celebration and exclusive preview of the collection, which guests at the Gala will be privy to.
The best ways to watch the arrivals tonight are the official Vogue instagram here, the Vogue twitter here, and on Vogue's snapchat My Stories. There will also be a live slideshow on Vouge.com, updated in realtime starting around 6pm (EST) as guests arrive on the red carpet.
The "Heavenly Bodies" exhibit opens officially to the public on May 10th at the Metropolitan Museum of Art.
Anna and her daughter look stunning!
Vogue editor-in-chief Anna Wintour and her daughter Bee Shaffer stun at the #MetGala. This year's theme is #HeavenlyBodies Fashion and the Catholic Imagination pic.twitter.com/Z5bSIuzL9w

— Variety (@Variety) May 7, 2018