You're probably aware that there's a new film out featuring Mister Rogers (A Beautiful Day in the Neighborhood) – played by Tom Hanks, just in time for "T. Hanks-giving". So with that in mind, let's look back at what started it all – Mister Rogers' Neighborhood – and reflect on what made it so special.
Fred Rogers had a passion for helping children become better, more well adjusted adults. He looked at the other children's programs on air and failed to see any redeeming qualities in them that benefited kids. I mean, Bozo is about the furthest thing from educational (other then teaching kids to be scared of bully clowns).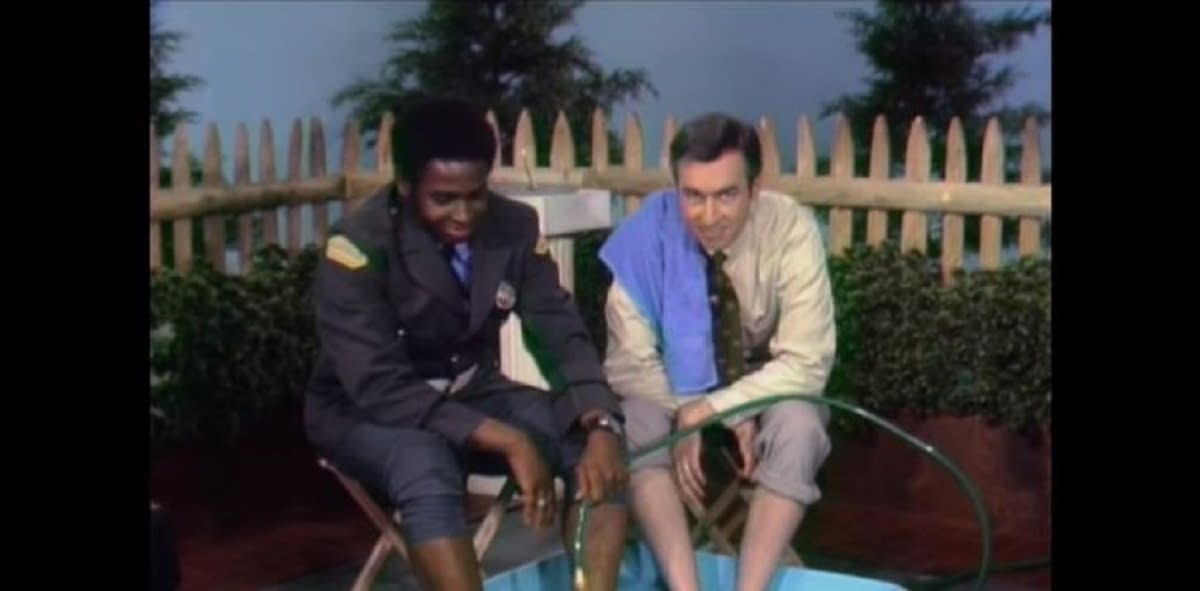 So, he saw that he had a creative responsibility to the children – especially ones who were sick, disabled, or couldn't get to school. That was him as a child – he was frequently sick and would entertain himself while lying in bed by traveling to his land of make believe with his puppet friends.
Because of his experience growing up, he was sympathetic and aimed to help children learn how to express their feelings and cope with the crazy world around them.
Did it accomplish this? Were you aware of this purpose when you watched it as a kid? Probably not – and that's where it's brilliant.
Yes, it's educational, but it's the "unintentional learning" that taught us so much. For example, Fred was adamant about casting a black man in the role of Officer Clemmons (Francois Clemmons). Even the actor himself was hesitant to accept because of the waves it may cause in 1960s America.
But he accepted and it did create change in the form of acceptance among a new generation. Children have love in their hearts and are happy to accept things and people as they are.
One stand out moment of the show was when Mister Rogers was cooling off by soaking his feet in a kiddie pool on a hot day and Officer Clemmons joined him. Mind you, this was when swimming pools were still very segregated and there was a white fear of integration and diversity inclusion and an all too real black fear of violence. They shared a pool on a hot day on television and children were fine with it. The world didn't explode because we went against the status quo and showed some simple kindness.
And that was the core of his show and beliefs: I think you're perfect just the way you are. It's you I like, just the way you are. He taught us that we don't have to be all the same and that every single person deserves the same respect and that kindness should be the standard for everyone you encounter.
Looking back on it, that seems to be a lesson that bears repeating in this day and age. I don't care if we're different and those differences seem like an impassable chasm; there is nothing, no difference so big that it presents kindness and understanding.
When did we grow up and lose that? Did becoming adults suddenly fill out hearts with hate and anger towards complete strangers? Yes, some people have harmful beliefs, but I believe that people can change and grow and learn from their past mistakes.
If we quit learning and striving to become better people, what hope do we have at making the world a better place, if not just our tiny little corner of it?
And that was Mister Rogers' goal in all aspects of his life both personal and professional, and I think that his neighborhood did exactly that.
https://youtu.be/_biMtzAxiy0
So remember to be kind and keep your mind open to understanding others, and we can all make the world a little bit of a better place.
Enjoyed this article? Share it!