"Mr. Robot" Season 4 Preview: Elliot vs. Whiterose – Who Will Win? [SPOILERS]
USA Network has blessed us again (no, not the country – the television network!) by giving us another trailer for the fourth and final season of the award-winning, critically-acclaimed Mr. Robot.
Now, if you're wondering, "but wait, didn't this video come out earlier than what it says?" You are correct…but USA took that video down and reposted the same thing. So nice, they posted it twice…???
Either way, we get all the same psychotic computer hacking goodness, so… win?
Yes, just like the title implies (or explicitly states, if you want to get technical), this trailer is all about the showdown between Elliot (Rami Malek) and Whiterose (B.D. Wong).
There's a little bit of arson, a little bit of Christmas, and a whole lot of badass happening.
Let's cover what we just saw, because there's a lot there.
Oh, and if you thought there weren't spoilers in this article…well, you're wrong. If you're not all caught up, this probably isn't the corner of the internet for you right now.
Carrying on, the trailer shows Elliot descending into a world of chaos post five/nine…or is it post-post five/nine? Remember, we left our reluctant hacker in the throes of deciding to undo the whole hack.
As you can imagine, undoing the hack probably doesn't go over too well with WhiteRose, the leader of the Dark Army – the Chinese hacking super gang. And these guys are everywhere, making sure that the United States stays in a state of upheaval – to China's political gain.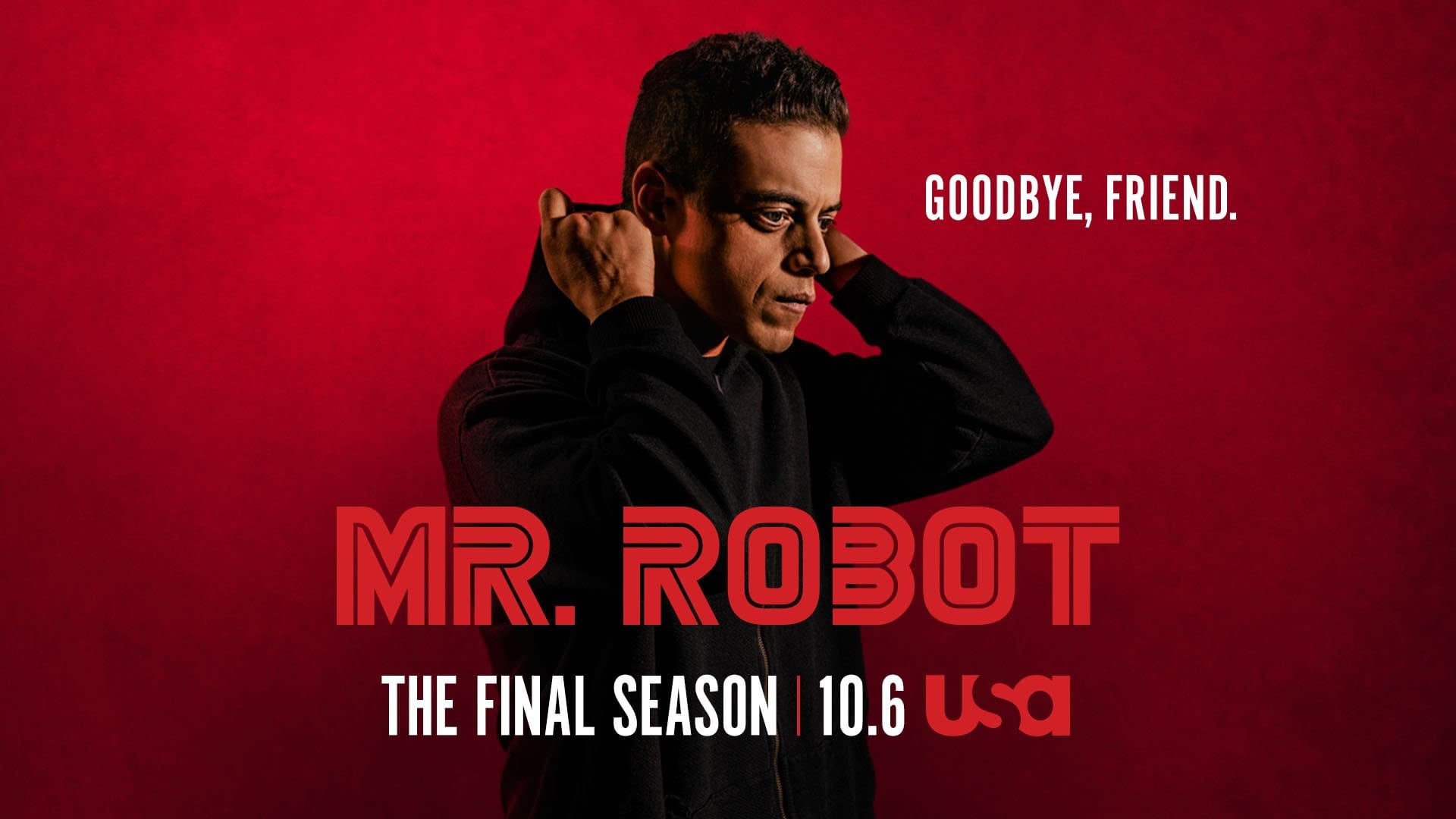 We see dead bodies and Agent Dom DiPiero (Grace Gummer) and Whiterose setting her watch as well as Elliot warning that there is no time – "Whiterose will destroy this world. By next week, we will be dead."
Is that Whiterose's play – death and destruction to all? Or just as a means of getting the F-society (or what's left of it) out of the way so she can conquer the remains of ECorp – and presumably the world?
Looks like we'll have to wait until October 6 to really find out. I can't wait! I already have Pumpkin Spice Lattes early – can we bump up the fall time frame on season 4, too? Please?
Mr. Robot returns to USA Network for one last run on October 6, 10/9c.