Mystery Science Theater 3000 S13 Joins Shout! Factory TV MST3K Channel
Mystery Science Theater 3000 fans rejoice! Season 13 provides a new episode every Sunday with a home on Shout! Factory TV's MST3K channel.
---
Mystery Science Theater 3000 is taking season 13 up a notch with new episodes every Sunday at 5 PM PT / 8 PM ET on Shout Factory TV's MST3K channel. Fans don't have to worry about missing these new episodes, encore showings will be provided. A recent video announcement has given fans a lot to be excited about and plenty of b-movies to watch in the weekly streams.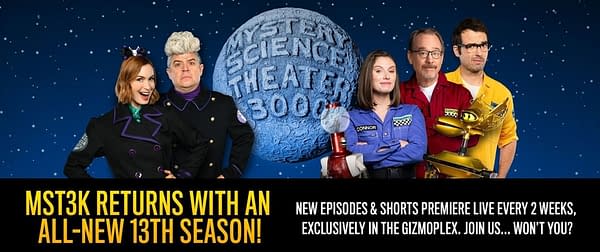 Mystery Science Theater 3000 is available to be viewed on Gizmoplex, and with a free account, seasons 1-10 can be viewed for free, while seasons 11-13 will be available to rent. There's also always the option to buy episodes and seasons to stream whenever you please. Fans can also buy tickets to attend individual livestream events + premieres. Want to see the Netflix-era Season 11: The Return and Season 12: The Gauntlet, or the brand-new Season 13: The Gizmoplex? Rent or buy them in the Gizmoplex Video Store. Once you purchase an episode, it's yours to stream 24/7 or download, DRM-free, forever.
While Mystery Science Theater 3000 has changed cast members several times over its run, the premise has remained the same: a trapped human host is subjected to an endless stream of cheesy movies at the whim of their mad scientist overlords. To survive, the host and their robot pals riff the movies they are forced to watch, making the program a communal celebration of laughing in the face of life's absurdities. Thirteen new episodes welcome fans in season 13 of Mystery Science Theater 3000 with all the favorite hijinks and jokes that have been loved for years. Livestream tickets will be available to give fans the opportunity to stream the show for one week after its airing. But if you miss it, that's ok – you'll be able to rent the past livestream, and it'll be available for one week to watch whenever you please. Now go forth and watch some Mystery Science Theater 3000.
---
---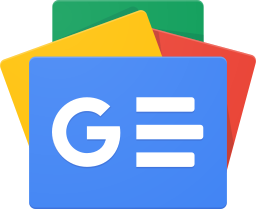 Stay up-to-date and support the site by following Bleeding Cool on Google News today!