Posted in: NBC, Opinion, streaming, TV, TV | Tagged: elon musk, neil gaiman, opinion, stephen king, twitter
---
Neil Gaiman & Stephen King Agree: Elon Musk Is Wasting His Money
As Twitter blue checkmarks quietly get reinstated, Neil Gaiman sides with Stephen King on better ways for Elon Musk to be spending his money.
---
Maybe he was looking to distract from SpaceX's Starship exploding midair. Maybe he was bored. Who knows at this point, right? But what we do know is that apparently, things on the Twitter front were a little too drama-free to Elon Musk's liking, so he decided to pull the blue checkmarks from everyone who didn't pay for them after months of threatening to do so. And then… jackshit happened. Life, as we know it, remained the same. But we're assuming not so much for Musk because the next thing you know? Blue checkmarks began reappearing – with Musk claiming he was paying for some of them to return. And then lots of them returned. Apparently, for folks with more than a million followers. Why? Again… who knows at this point. But one thing is definitely clear – a lot of famous folks are out there making sure we know that this was all Musk and not them. One of those was famed author Stephen King, who has a history of Musk drama of his own to deal with. "I think Mr. Musk should give my blue check to charity. I recommend the Prytula Foundation, which provides lifesaving services in Ukraine," King recommended to Musk, making it clear that Twitter's owner should focus his attention on more worthy efforts. "It's only $8, so perhaps Mr. Musk could add a bit more." Now, King's "Twitter blood brother" & famed author Neil Gaiman is making sure folks know that he didn't drop a dime into Musk's collection plate – and that he's on King's side regarding how Musk should be spending his money.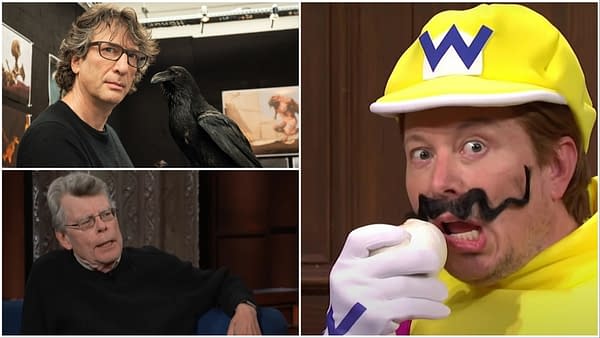 "I woke up to find I'm now blue ticked again. I haven't paid for Twitter or given anyone my phone number. Mr Musk, if you're paying for people who don't want blue ticks to have them, [Stephen King's] suggestion that you donate the money to charity is excellent. To Refugees, perhaps?" Gaiman wrote in a tweet supporting King's idea. Here's a look at Gaiman's tweets putting the word out that he was one of those who had their blue checkmarks "magically" restored by Musk and not because he paid for it – and that there are much better ways for Musk to be spending his wealth if he's looking to start throwing cash around:
Stephen King & Elon Musk: The Twitter Exchanges
For a visual history of the back-and-forths that have gone on this week between King & Musk over the blue checkmarks, here's a look at their tweet exchanges over the past week:
And not long after, Musk revealed himself to be King's "Twitter Santa Claus," gifting the famed author his blue checkmark: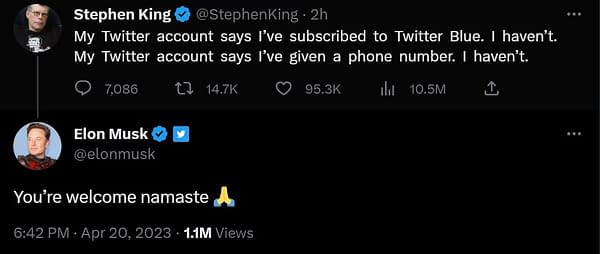 And here's King's response from Saturday, telling Musk what he can do with his blue checkmark (for a good cause, of course):
---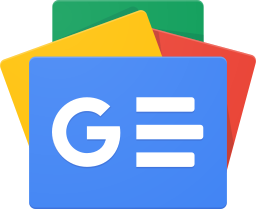 Stay up-to-date and support the site by following Bleeding Cool on Google News today!