"Disenchantment" Season 2: Can Bean Save Elfo and Dreamland? [TRAILER]
The newest trailer for the second season of Matt Groening's Netflix animated series Disenchantment dropped, showing more misadventures of Bean (Abbi Jacobson, Elfo (Nat Faxon) and Luci (Eric André). The end of season one saw Bean and her father King Zøg (John DiMaggio) unable to save the kingdom of Dreamland with its citizens turned to stone and Zøg's wife Queen Oona (Tress MacNeille) making her successful escape.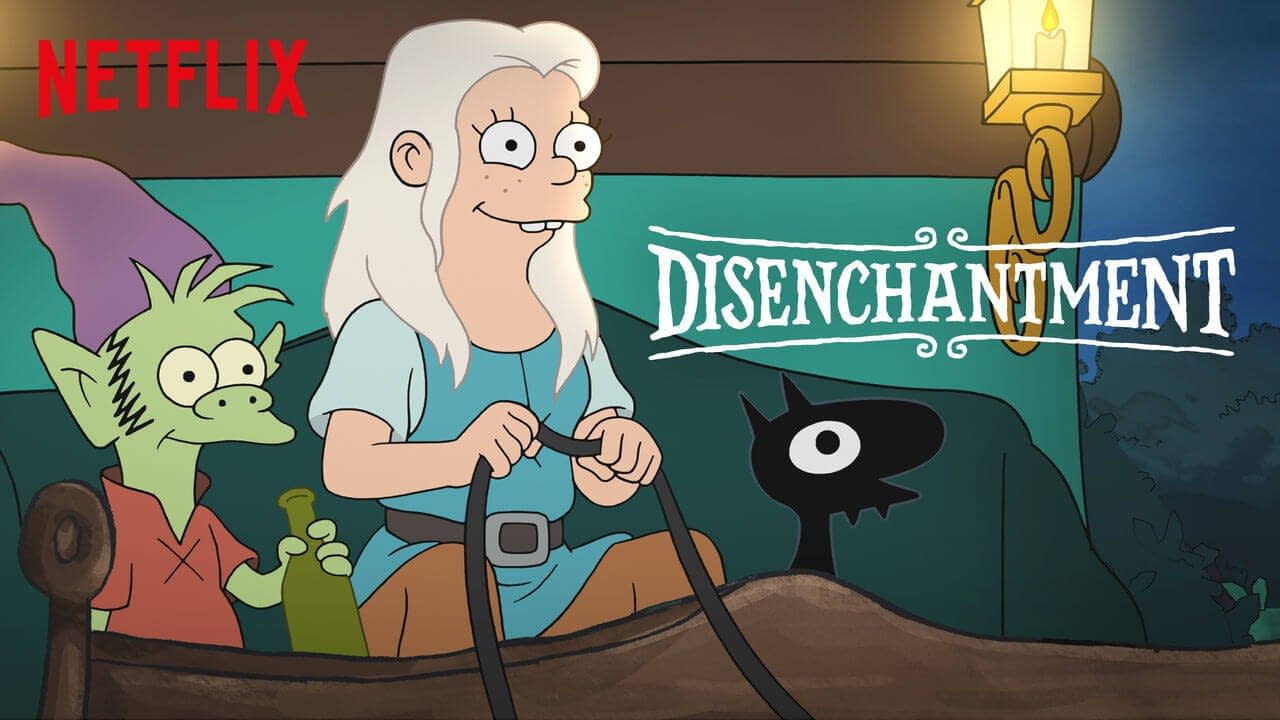 Despite losing Elfo (who's stuck in Heaven), Luci devises a way to see if he and Bean can meet their lost companion in Hell as he opens the doorway. The returning series' trailer follows up with a series of quick cut-scenes of the perils they'll face as Bean takes her role as the leader she was meant to be to heart – with the added touch of Groening's unique charm and humor.
Launching last year, Disenchantment instantly whisked audiences away to the crumbling medieval kingdom of Dreamland. There, they followed the misadventures of hard-drinking young princess Bean, her feisty elf companion Elfo and her personal demon Luci. Along the way, the oddball trio encountered ogres, sprites, harpies, imps, trolls, walruses, and lots of human fools.

Picking up where we left off, Disenchantment Part Two delves deeper into the un-fairytale's mythology and explores faraway worlds well beyond Dreamland. But one question remains: Have we really seen the last of the beloved Elfo?
Bean's come a long way from the series' first season as someone who is finally ready to embrace her destiny. While she does share Groening's other main characters' love for alcohol and free spiritedness (like with Homer Simpson on The Simpsons and Philip J. Fry on Futurama) she's proven herself to be resourceful, independent, and her a character in her own right. The show's also significantly different given the more ensemble nature of The Simpsons and Futurama, whereas Disenchantment focuses primarily on Bean, Elfo and Luci – which gives the viewer a chance to get to know the characters better.
Netflix's Disenchantment season 2 premieres on September 20th.