To quote comedian and actor Jimmy Durante, "Everybody wants to get inta da act!" Microsoft released their retro app Windows 1.11 in their app store to commemorate the third season of Netflix's Stranger Things. The software giant joins the likes of Burger King, Baskin-Robbins, and Coca-Cola to embrace their inner 80s with themed-promotions like the Upside-Down Whopper, Scoops Ahoy Ice Cream, and New Coke.
In the Windows 1.11 app, Microsoft applied their version of the Upside Down of their operating system set in 1985, the setting for Stranger Things's third season. The app contains various puzzles and minigames where the player gets rewarded with non-spoilery clips as your Easter Eggs. All the games feature the main characters including Eleven, Dustin, Lucas, Steve, and Will as you try to save the town of Hawkins, Indiana again with the magic of point and click functions.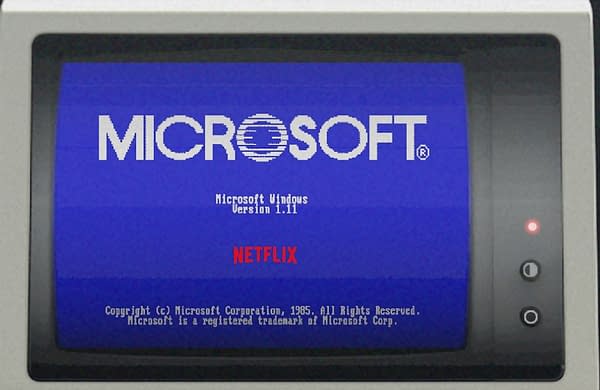 The only caveat is the app is only available for Windows 10 through its store with no plans to port to other platforms.
Created by The Duffer Brothers, Stranger Things stars Winona Ryder, David Harbour, Millie Bobbie Brown, Finn Wolfhard, Gaten Matarazzo, Caleb McLaughlin, Natalia Dyer, Joe Keery, Charlie Heaton, Cara Buono, Noah Schnapp, Sadie Sink, and Dacre Montgomery.
It's 1985 in Hawkins, Indiana, and summer's heating up. School's out, there's a brand new mall in town, and the Hawkins crew are on the cusp of adulthood. Romance blossoms and complicates the group's dynamic, and they'll have to figure out how to grow up without growing apart. Meanwhile, danger looms. When the town's threatened by enemies old and new, Eleven and her friends are reminded that evil never ends; it evolves. Now they'll have to band together to survive, and remember that friendship is always stronger than fear.
Season three of Stranger Things is currently available for streaming on Netflix.
Enjoyed this article? Share it!