Droughtlander is ALMOST over, Outlander fans! STARZ knows how hard this time-without the series is for viewers, and so today they released a brand new trailer for the upcoming season 4 of the critically acclaimed series.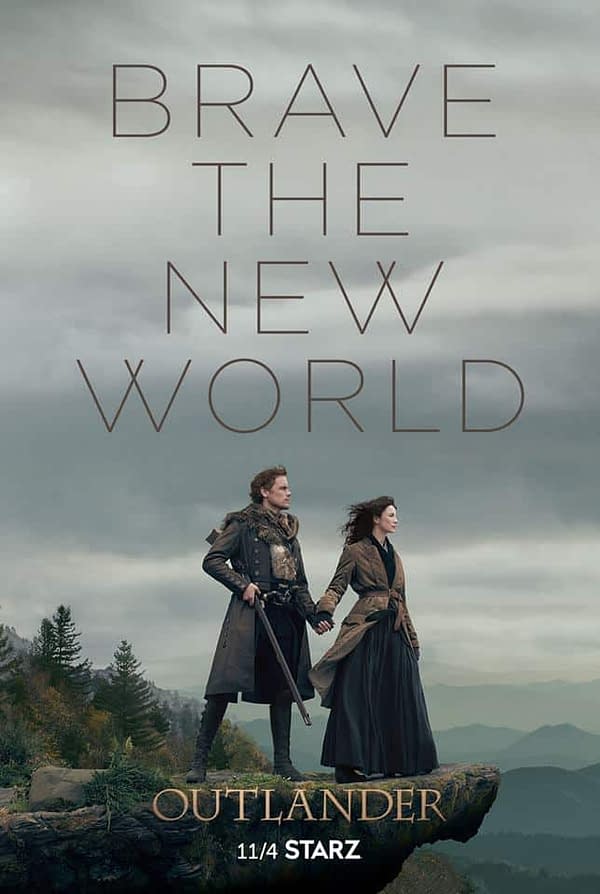 "Do you know what lies beyond those trees? This is just the start of what America will become. People come here in the thousands, all hoping to live the American dream," Claire (Caitriona Balfe) tells Jamie (Sam Heughan).
Season 4 follows time travelers Claire and Jamie Fraser as they try to make a home for themselves in colonial America. As the two build their lives together in the rough and dangerous back country of North Carolina, they must negotiate a tenuous loyalty to the current British ruling class, despite Claire's knowledge of the American Revolution to come. Along the way, the Frasers cross paths with notorious pirate and smuggler Stephen Bonnet in a fateful meeting that will come back to haunt the Fraser family.
The series will have a presence during NYCC this year, and will have a panel at the NYC PaleyFest offerings the first weekend of October.
Outlander season 4 is set for a November 4th premiere date on STARZ.
Enjoyed this article? Share it!