NOS4A2 Season 2: AMC Posts Interestingly-Timed Behind the Scenes Video
With less than three weeks to go before the second season of AMC's NOS4A2, the show's cast and creators are taking viewers behind the scenes of Vic (Ashleigh Cummings) and Charlie's (Zachary Quinto) deadly reunion in an interestingly-timed new featurette (more on that below). Though many believed Charlie was too far gone to ever come back, Vic was never convinced, waiting and preparing for the day he would return. Vic won't stop until she burns Christmasland to the ground, but a now-returned Charlie will do anything to keep the doors open. Forced to face his own mortality, Manx is more desperate than ever to rid himself of Vic once and for all. To do it, he'll go through the one person she holds most dear: her eight-year-old son, Wayne. But as much as Charlie may have changed, so has Vic – and she's willing to give up her own life to end his reign for good.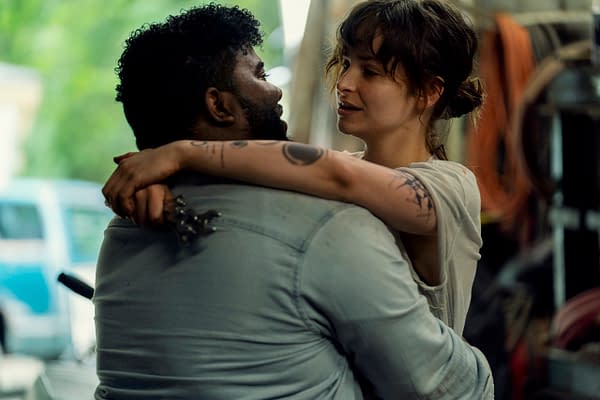 In the featurette below, Cummings, showrunner/executive producer Jami O'Brien, and others offer insight into the action-packed second season and take a deep dive into the shadowy connection between Vic and Charlie. Interesting note on the timing in that AMC released the promotional clip on the same day as "BlackOut Tuesday", when a number of studios and companies are going dark in support of the protests over the killing of Gregory Floyd by Minneapolis police officers. Series star Jahkara Smith (Maggie) called out AMC on Twitter over what she says was the network's delayed response in supporting the protests (and Smith, who was injured during a protest).
AMC's NOS4A2 Season One Brought Christmasland to Life
Cummings' Vic McQueen is a young, working-class artist whose creativity awakens a supernatural ability to track Manx. What Vic lacks in social confidence, she makes up for in courage, humor, and tough-as-nails grit. She strives to defeat Manx and rescue his victims without losing her mind or falling victim to him herself. Quinto's Charlie Manx is a seductive immortal who feeds off the souls of children, then deposits what remains of them into Christmasland – an icy, twisted Christmas village of Manx's imagination where every day is Christmas and unhappiness is forbidden. Manx finds his whole world threatened when a young woman in New England discovers she has a dangerous gift.
NOS4A2's second season picks up eight years after the events of season one. Vic McQueen (Ashleigh Cummings) remains more determined than ever to destroy Charlie Manx (Zachary Quinto). Charlie, having faced his own mortality, emerges desperate for revenge against Vic. This time, he sets his sights on the person who means most to Vic – her eight-year-old son Wayne. The race for Wayne's soul sends Vic and Charlie on a high-speed collision course, forcing both to confront the mistakes of their pasts in order to secure a hold on Wayne's future.

NOS4A2 season 2, episode 1 "Bad Mother": Eight years on, Vic McQueen receives shocking news about Charlie Manx. Maggie consults her tiles at great risk. Bing hunts down the Wraith but hits a roadblock. Millie Manx discovers a new aspect of Christmasland. Written by Jami O'Brien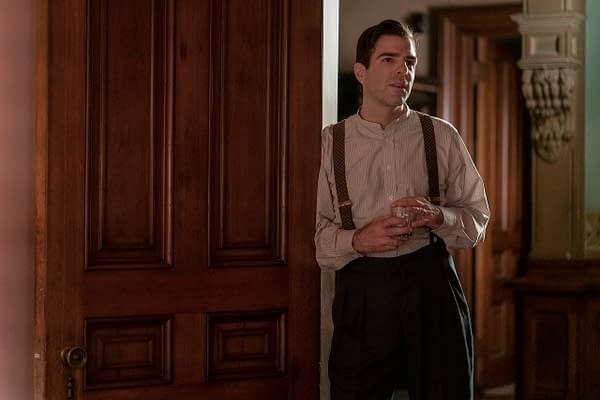 Based on best-selling author Joe Hill's novel, and executive produced by series creator/showrunner Jami O'Brien (Fear the Walking Dead) and Hill, NOS4A2 stars Quinto, Cummings, Smith, Olafur Darri Olafsson, Ebon Moss-Bachrach, Virginia Kull, Jonathan Langdon, Ashley Romans, Jason David, and Mattea Conforti. Produced by AMC Studios in association with Tornante Television, NOS4A2 is executive produced by Hill, O'Brien, and Tornante Television's Lauren Corrao.