"Obi-Wan": Ewan McGregor Offers Update, Timeframe on Disney+ "Star Wars" Spinoff Series Production [VIDEO]
Early last month, rumors began of trouble behind-the-scenes of Disney+'s live-action Star Wars spinoff Obi-Wan – followed by the Ewan McGregor-starrer officially suspending (though not cancelling) work on the series and the production crew at London's Pinewood Studios sent home. McGregor and director Deborah Chow remain attached, but the episode count was reduced from 6 to 4 chapters. In addition, a search was started for writers to replace departing scribe Hossein Amini (Drive).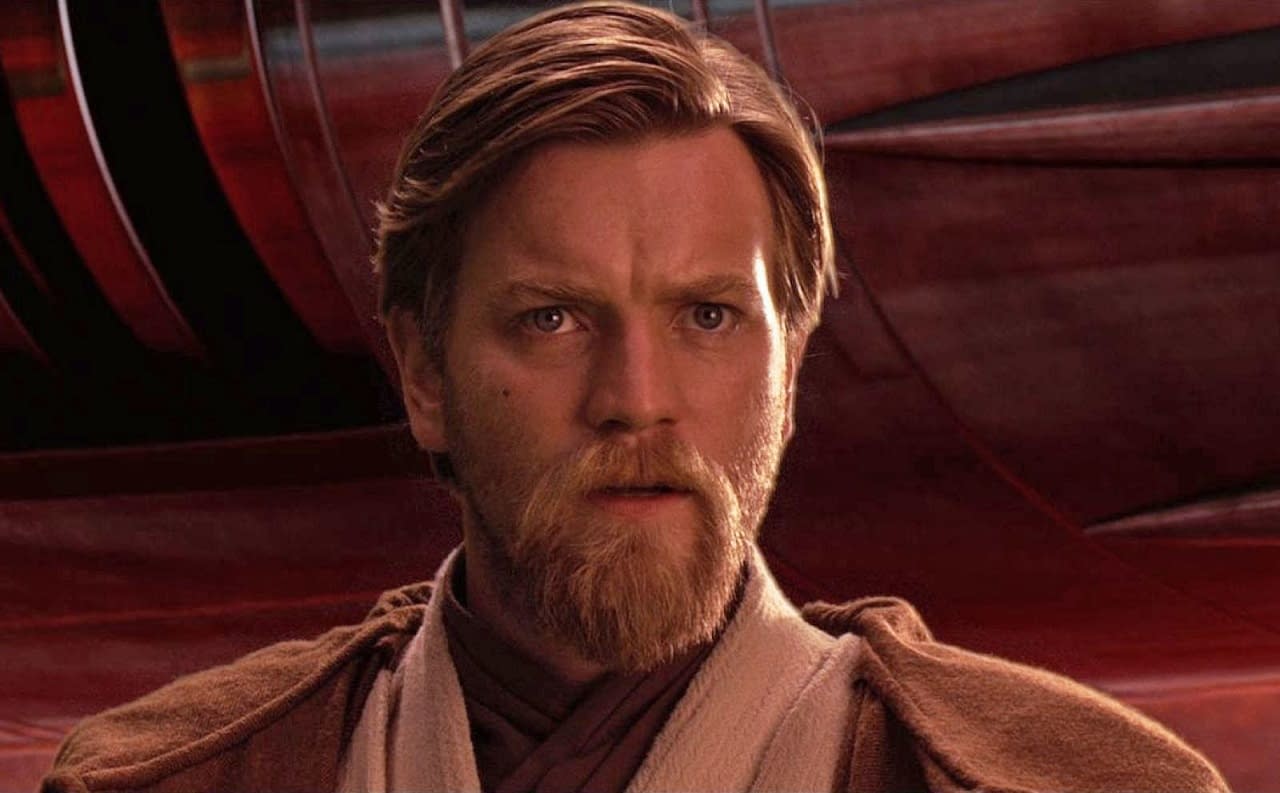 One reason given for the pause in production was that Lucasfilm president and Obi-Wan producer Kathleen Kennedy was not satisfied with the scripts. A source stated that the storyline for Obi-Wan involving the lead character serving as a mentor to a young Luke and/or Leia was skewing too close to The Mandalorian-The Child aka "Baby Yoda" dynamic.
Then McGregor spoke to Variety at a Birds of Prey fan event about the matter, with the actor downplaying the idea that the delay issues involved the scripts ("it's not really as dramatic as it might seem"), and offering a more exact (if not official) timeframe for production:
"I think we start shooting early next year as opposed to summer this year. I think the scripts are great. They're in really good shape. They want them to be better. I think we keep our same airdate. All good."
Appearing on ABC's Good Morning America on Wednesday to promote Birds of Prey (video above), McGregor confirmed that pre-production began during the summer and that shooting starts early 2021.
"There are scripts that I've read that are really good. They're continuing to write on them to make them even better. I'm excited about it."
McGregor revealed what his "homework" has been to get his mind back into the Star Wars universe:
"I'm reminding myself by watching their new films and 'The Mandalorian' and stuff, which I really enjoyed. So I've keep myself current with the Lucasfilm world."
Any concerns about getting back into the character after so long? Nothing that 120 seconds couldn't take care of:
"I don't think it'll take two minutes. I'll put the cloak back on and it'll be there I think."
The move comes over three months after Amini was announced as writer and Chow was set to move from directing two episodes of The Mandalorian to a turn in the director's chair for the Disney+ live-action Star Wars spinoff series. McGregor returns as the Jedi Master for Lucasfilm's now 4 episode limited series, though it wasn't clear how many episodes Chow would direct.
Heading into the Star Wars universe, Chow's directorial "geek cred" was already established by directing and working on series such as American Gods, Better Call Saul, Lost in Space, Jessica Jones, Reign, and Mr. Robot.
The Disney+ Obi-Wan Kenobi series is the third live-action series on the streamer's programming slate. The Mandalorian premiered when the streaming service debuted November 2019. The third project is a Rogue One prequel series (still untitled) focusing on Deigo Luna's Rebel Alliance officer Cassian Andor.