I would usually start off an article like this with, "Can you believe it's been four years already…," but fans of insanely popular anime One-Punch Man have felt every single day of their wait. Oh, trust us… they know. But good news is on the horizon, with the second-season adventures of detatched do-gooder Saitama set for the subtitled world of Hulu in the United States beginning April 9, 2019.
Along with the earlier-released poster and confirmed streaming release date, the fine folks at ONE, Yusuke Murata / SHUEISHA, and Hero Association HQ have also released a trailer for the upcoming season. In the following preview, viewers are introduced to one of the season's "big bads" Garou, a powerfully-trained martial artist blazing a hero-hunting trail of destruction across the city.
Of course, standing in his way is none other than… Genos?
Well, if battles are judged by the amount of destruction done to the city then this one is going to be righteously epic. An interesting takeaway from the trailer? How Saitama is having the old Batman/Gotham City debate applied to him: is Saitama the city's pretector from the monsters looking to destroy it… or does Saitama have that special "milkshake" that brings all the monsters to his yard?
Saitama is a hero who only became a hero for fun. After three years of special training, he's become so strong that he's practically invincible. In fact, he's too strong—even his mightiest opponents are taken out with a single punch. Now, the great seer Madame Shibabawa's prediction about the Earth being doomed seems to be coming true as the frequency of monster incidents escalates. Alongside Genos, his faithful disciple, Saitama begins his official hero duties as a member of the Hero Association, while Garou, a man utterly fascinated by monsters, makes his appearance.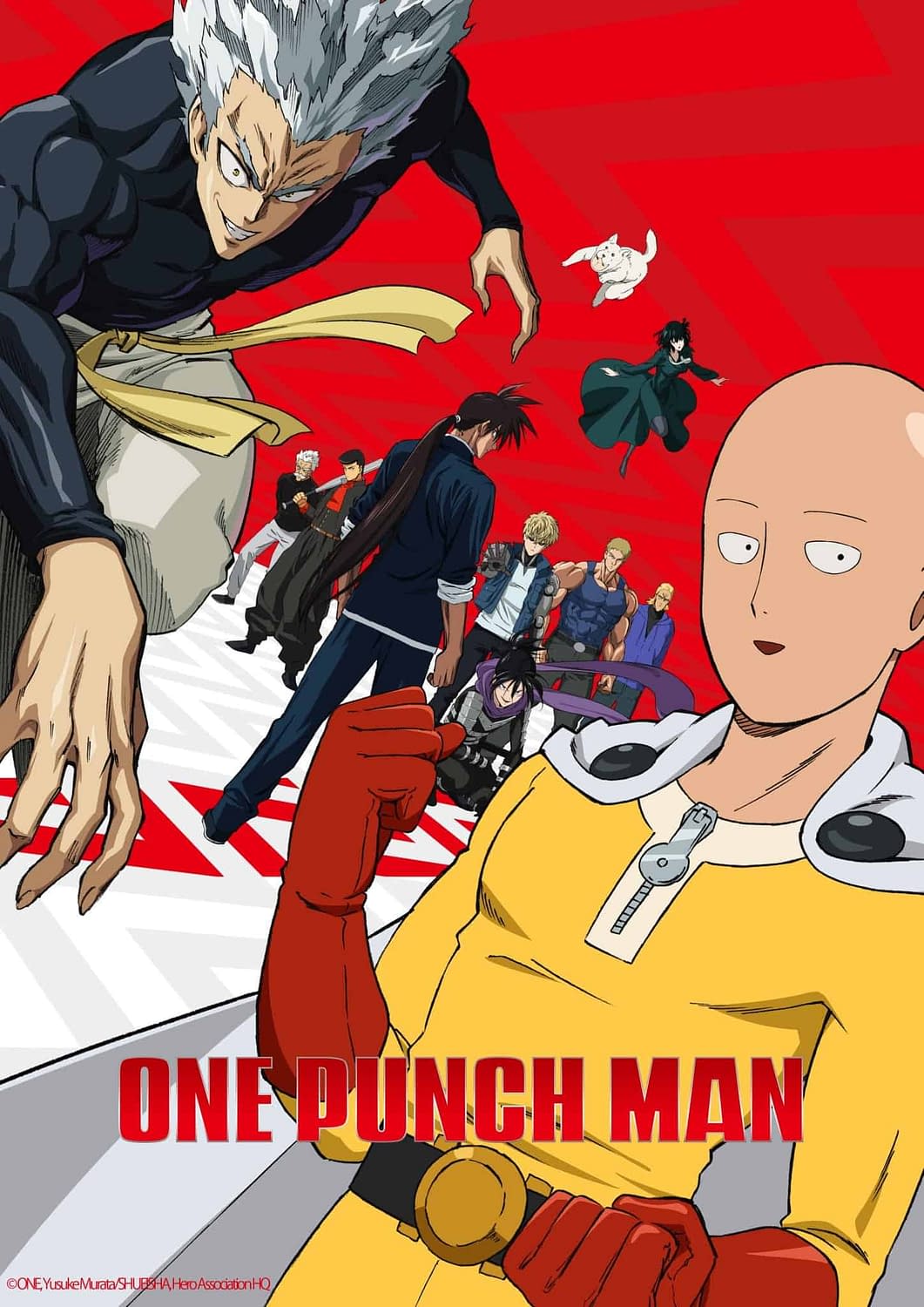 Produced by J.C. Staff, the subtitled version of One Punch Man Season 2 is set to premiere in the United States on Hulu on April 9th.
Enjoyed this article? Share it!