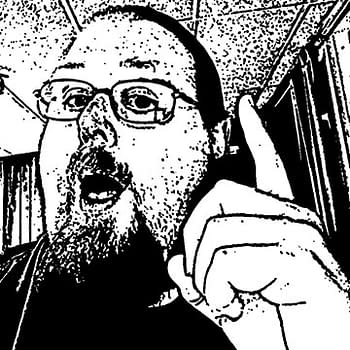 Sometimes you watch a show and suspend disbelief long enough to really enjoy it. Then, an hour or day later, you start thinking back and finding you have a few questions. Here are some questions I have after watching a few shows this week, like Marvel's Jessica Jones, The Flash, and DC's Legends of Tomorrow.
There will be spoilers, if you haven't watched.
Let's start off with The Flash, because this is the one that really had me scratching my head. First off, why does Iris have purple lightning? If she got the DNA and speed force connection that Barry had… shouldn't she have the same lightning? Barry always has yellow lightning regardless of what he's wearing, and Iris has purple long before she puts on the purple leather jacket. I'd really would've liked to see them take a moment and explain that.
My second Flash question has to do with why they sent Iris out to fight a fire and deal with Jaco. When Wally got his powers, they had him train for a long time before he ever got to suit up. Iris trains for an hour and it's go time. But, besides her inexperience, both things she went to involved fire. Why wouldn't they send Killer Frost? Wouldn't the woman with the ice-generating powers make more sense to help in a fire or against a guy with fire abilities? And even if Iris went, why on Earth did they send her alone?
Moving over to Legends of Tomorrow, my first question: why were Elvis, Nate, and Amaya arrested? They recorded a record and got arrested. If it was illegal to play rock 'n' roll or something, then why didn't the guy who did the recording or the rest of the band get arrested too?
And the bigger question: are they trying to tell us that ghosts continue to age? Jessie Garon Presley died at childbirth. He should've been an infant, but instead he's fully grown and looking exactly like Elvis. Doesn't that seem odd?
One quick question on Black Lightning. Jefferson and Anissa go to investigate the death of Lady Eve and the others to try to clear Black Lightning's name. Yet they break into the morgue and handle all the bodies without wearing gloves? And he keeps calling Henderson on a cell phone… have they never watched an episode of Law & Order?
And finally, a question and a comment on Marvel's Jessica Jones. The question is having to do with Jeri Hogarth. After her diagnosis with ALS, You'd think she'd go to Danny Rand to see if he could use the power of the Iron Fist to cure her. And even if she doesn't know he could do that… and Danny tells everyone everything… Jessica should know and suggest it. Danny does know Jeri and she helped him get his fortune back.
And then a comment. I keep seeing people ask why there wasn't a cameo by the other Defenders during the season. I never expected to see one. We got Foggy, Jeri, and even Turk — isn't that crossover enough? Last left Daredevil, he was presumed dead. Danny is trying to protect Hell's Kitchen and might spend some time trying to get back to K'un L'un. And Luke is always off getting a cup of coffee. But the truth is, this was a self-contained story that happened quickly and starring a character who never like to ask for help. Plus, once she figured out who Alisa really was, she wasn't going to call in the others. There's a good chance no one outside of the police knew there was a super-powered villain in town.
Those are my questions for this week. Did you have any?
Enjoyed this article? Share it!