Posted in: Max, streaming, TV | Tagged: Animal Planet, game of thrones, HBO, max, opinion, otter dynasty, otters, singapore, Succession
---
Otter Dynasty: Animal Planet Series Is Aquatic "Game of Thrones"
Animal Planet/Max's Otter Dynasty asks the question, "What if Game of Thrones had otters instead of people?" and it remains a hidden gem.
---
Otter Dynasty is one of the most random shows I've witnessed lately, and I have a Twin Peaks tattoo. Combining content, this gem originally from Animal Planet can now be found and streamed on Max. There are currently six episodes available, around an hour in length each, and the information on the series is barely available. The series is "A gripping tale from the animal kingdom, depicting the lives of families of smooth-coated otters competing for prime territory on the island of Singapore. Discover the ruthless battles and the ultimate sacrifice by a mother for her own flesh and blood." Premiering back on April 22, it took some time for me (a big fan of otters) to realize it existed. A random video I found on TikTok planted the idea in my head that I needed to watch this right away.
Never thought I'd be rooting for otter families and their plots to overthrow one another, but Otter Dynasty is a special breed of extravagant storytelling. When you have British voice-overs for otters throwing shade at one another, it can be hard not to be invested because everything is absurd now. Animal Planet watched some Game of Thrones and House of the Dragon and gave a group the budget of every documentarian's dreams to capture footage of otters in Singapore. Thank every deity that they went to Singapore and captured these families of otters.
There's so much in Otter Dynasty that could hook a viewer on for every episode of the series. The names of some matriarchs, such as Olivia and Eva, let you know you're in for a bats**t crazy ride. In the words of SNL's Bill Hader (as his character, Stefon), "This club has everything." And this otter and half-eaten fish-filled club in Singapore has everything dramatic you could ask for. A little bit of otter slut-shaming, parents playing favorites and pointing out their unfortunate-looking children, writing that could rival your favorite dramatic series, and adorable yelps and chirps from baby otters.
Otter Dynasty even includes a drawn-up map reminiscent of the one from Game of Thrones included in episodes. It feels like a perfect amount of seriousness mixed with the chaos that I would wish for as the TV-watching gremlin I am. From bullying local turtles to having bird spies, these otter families are absurd and amazing. I'm not joking, the turtles are even spies and report on which otter is having sex with another otter. Oh, dear lord, I love television. The series is now available to stream on Max, with the recent episode dropping back on May 27.
---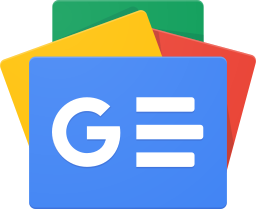 Stay up-to-date and support the site by following Bleeding Cool on Google News today!