"Outlander" Season 5: Claire Needs Jamie to Make Her A "Promise" [PREVIEW]
Can you feel it, Outlander fans?
That's what it feels like when you know "Droughtlander" is coming to an end in three days, with STARZ's series adaptation of author Diana Gabaldon's novels returning for a fifth season on Sunday, February 16. Which means months of specualtion and debate over what lies ahead for Claire (Caitriona Balfe), Jamie (Sam Heughan), and the rest of the series enthralling cast.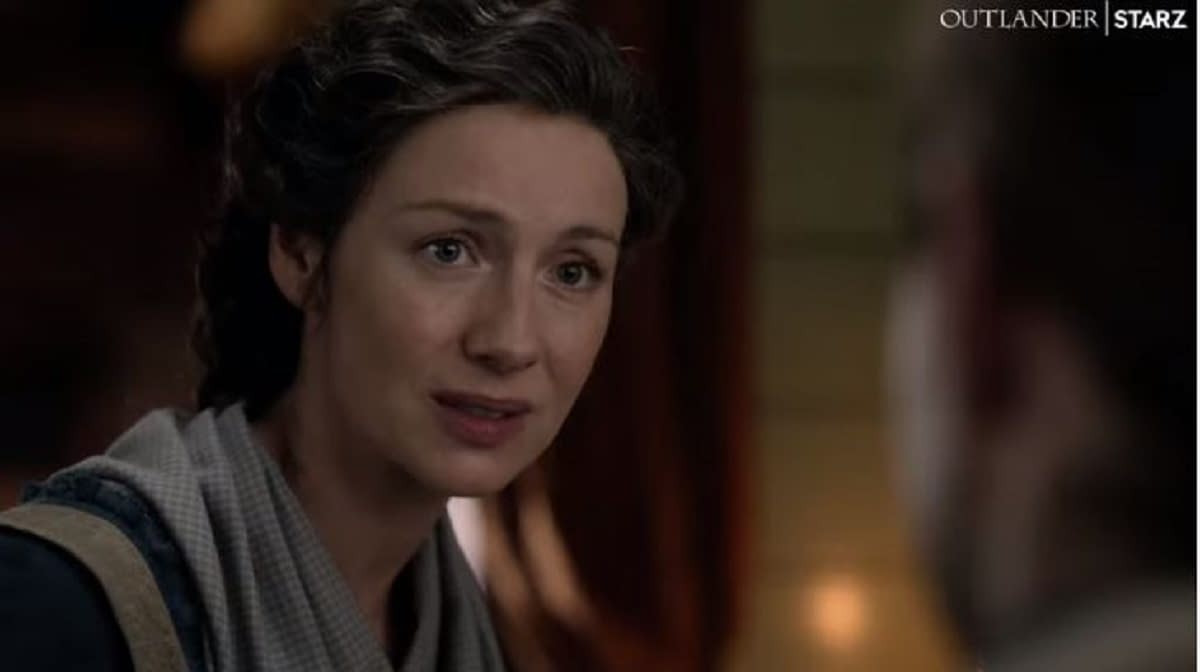 So now that it's down to a matter of hours instead of months and days, STARZ is offering two new teasers for the big day. In the first, Claire asks for a "Promise" Jamie will whatever it takes to keep; in the second, we see how Claire's ready to take control of her and her family's future – whatever it takes:
Last month, executive producer Maril Davis and STARZ President/CEO Jeffrey Hirsch had good news: the cable network is in discussions for more Outlander – including additional seasons, spinoffs, sequels, and storyline extensions. Here's what Hirsch and Davis had to say to Deadline Hollywood:
"As long as the fans continue to crave the story, we'll continue to have Outlander on the air. We are constantly talking to our partners at Sony and the show continues. We're excited about season five and because we bought seasons five and six [together], we feel that arc is great and Ron and Meril are doing a great job."

"We think there's a lot of opportunity in the Outlander universe to have story extensions, spin-offs or sequels, we continue to look at that and talk with our partners at Sony. Hopefully we'll find something that feels great and that we can continue to tell that story."
For Davis, there are still books to be adapted so they're good-to-go as long as the cast is: "There are still many more books to go. We're willing if the actors are willing."
Hirsch wants to make it clear that discussions are still in the early stages so no details are in play yet:
"We just started to think about what the story is. There's the next generation of cast in the show, which could be a rich story. We've tossed it around with Sony but there's nothing in the development process."
The cast and creative behind Outlander also offered viewers a look behind the scenes at how the season came together: