Posted in: AMC, Preacher, Preview, Trailer, TV | Tagged: actor, amc, angel of death, Angelville, Betty Buckley, bleeding cool, cable, Cassidy, celebrity, comic books, Comics, dog, dominic cooper, episode 8, Eugene, evan goldberg, fear of the lord, Featherstone, garth ennis, god, Graham McTavish, Gran'ma, hell, herr starr, hitler, hoover, Jesse, Jesse Custer, Jody, Joseph Gilgun, Julie Ann Emery, mamma mia!, Outlander, preacher, preview, ruth negga, Saint of Killers, Satan, season 4, seth rogen, Steve Dillon, streaming, tc, television, The Grail, tulip, tv, warcraft
---
"Preacher" Season 4, Episode 8 "Fear of the Lord": Humperdoo Gets… Biblical? [PREVIEW]
After weeks of waiting, Jesse Custer's (Dominic Cooper) final sermon from "The Book of Genesis" is officially underway, with AMC's adaptation of Garth Ennis and Steve Dillon's Preacher running its fourth and final season gauntlet. What's the best way to put this? Let's just say that even if you're familiar with the original comic book series? You still wouldn't be ready for what this season's been offering…
So let's take a look at where things stand heading into next episode, "Fear of the Lord": Jesse's dead, so of course he gets a visit from Fiore (Tom Brooke) – who offers him Heaven's throne so Jesse can lead Heaven's forces against Hell. Except Jesse's not in Heaven – he's in Hell – and Fiore is just a projection. Yet somehow? The offer is still legit – and Jesse needs to seriously consider taking it. Because the truth is that "The Throne of Heaven" might be his only way out of Hell – and to foil God's "master plan"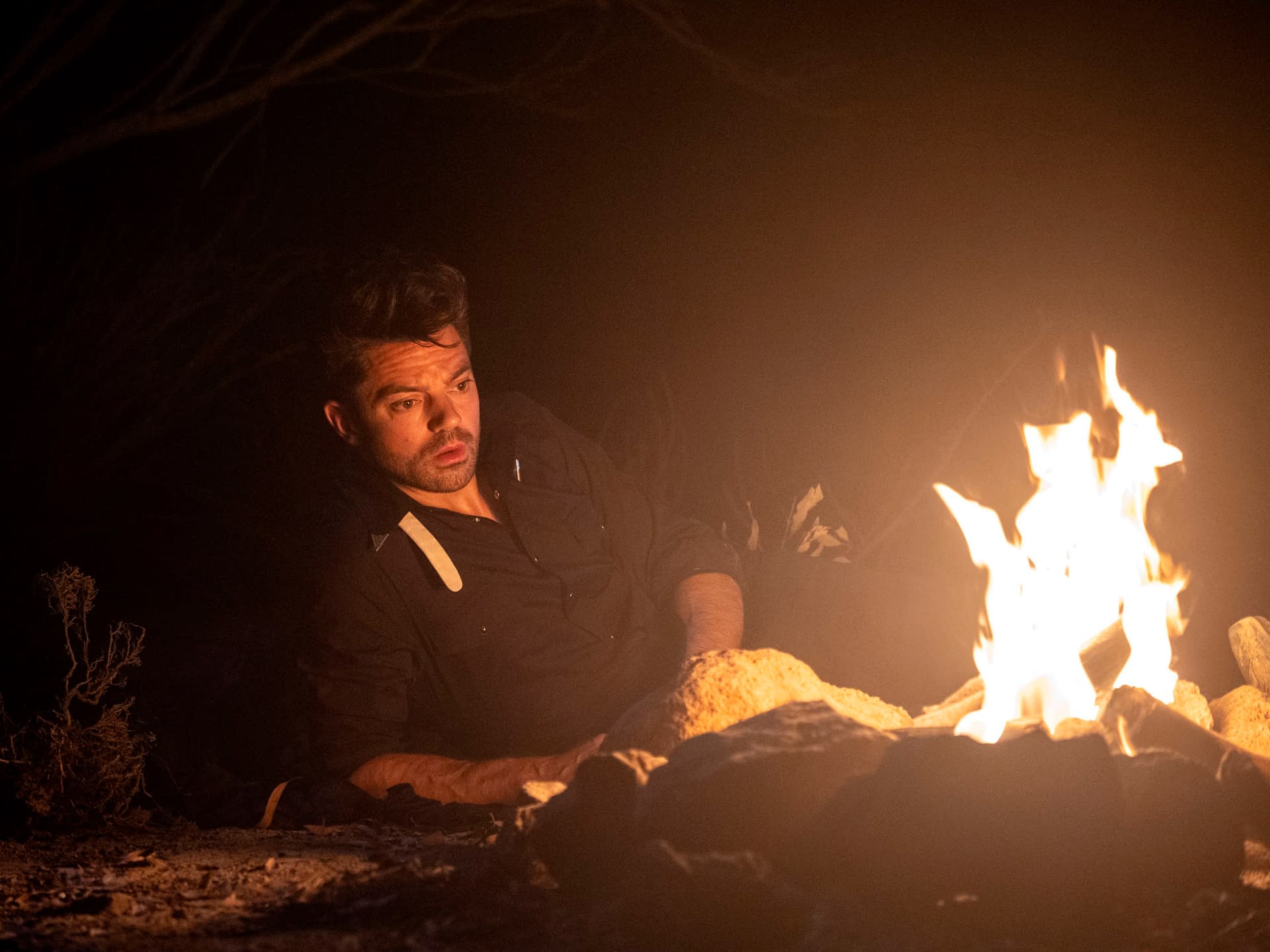 Meanwhile, Tulip (Ruth Negga) finally calls Dany (Julie Dretzin) on her husband-killing bluff – and after a bit of a "disagreement," our heroes leave with the real (and now Kosher) Humperdoo (Tyson Ritter). Why's that good? Because Tulip and Cassidy (Joseph Gilgun) need him – to kill as revenge for what happened to Jesse. Seems like a stable plan… except the trio are starting to feel a little too "family" – and Humperdoo sure seems to be looking a lot more "messiah" all of a sudden, as you're about to see in this preview for Sunday's episode:
Then there was Herr Starr (Pip Torrens) chasing after the dingo that took his penis before being found by a mysterious figure; The Grail detonating Phase II; Hitler (Noah Taylor) killing a Humperdoo clone in front of Jesus (Ritter) before proposing that Jesus be the "new messiah;" and Featherstone (Julie Ann Emery) getting the best of Hoover II (Aleks Mikic) – who was actually an undercover cop and was this close to revealing the conspiracy.
All set? Great! Because things are getting amped-up to an "11" in the following preview images (as well as the images throughout this article) for "Fear of the Lord" – and our biggest takeaways? The Saint of Killers (Graham McTavish) appears to be Jesse's savior – as is Featherstone for Herr Starr (who rocks some sick facial hair). Jesus and Hitler are getting along a little too well… as are Cassidy, Tulip, and Humperdoo, considering Tulip's plan.
And yes, we get Breakin' 2: Holy Humperdoo this week…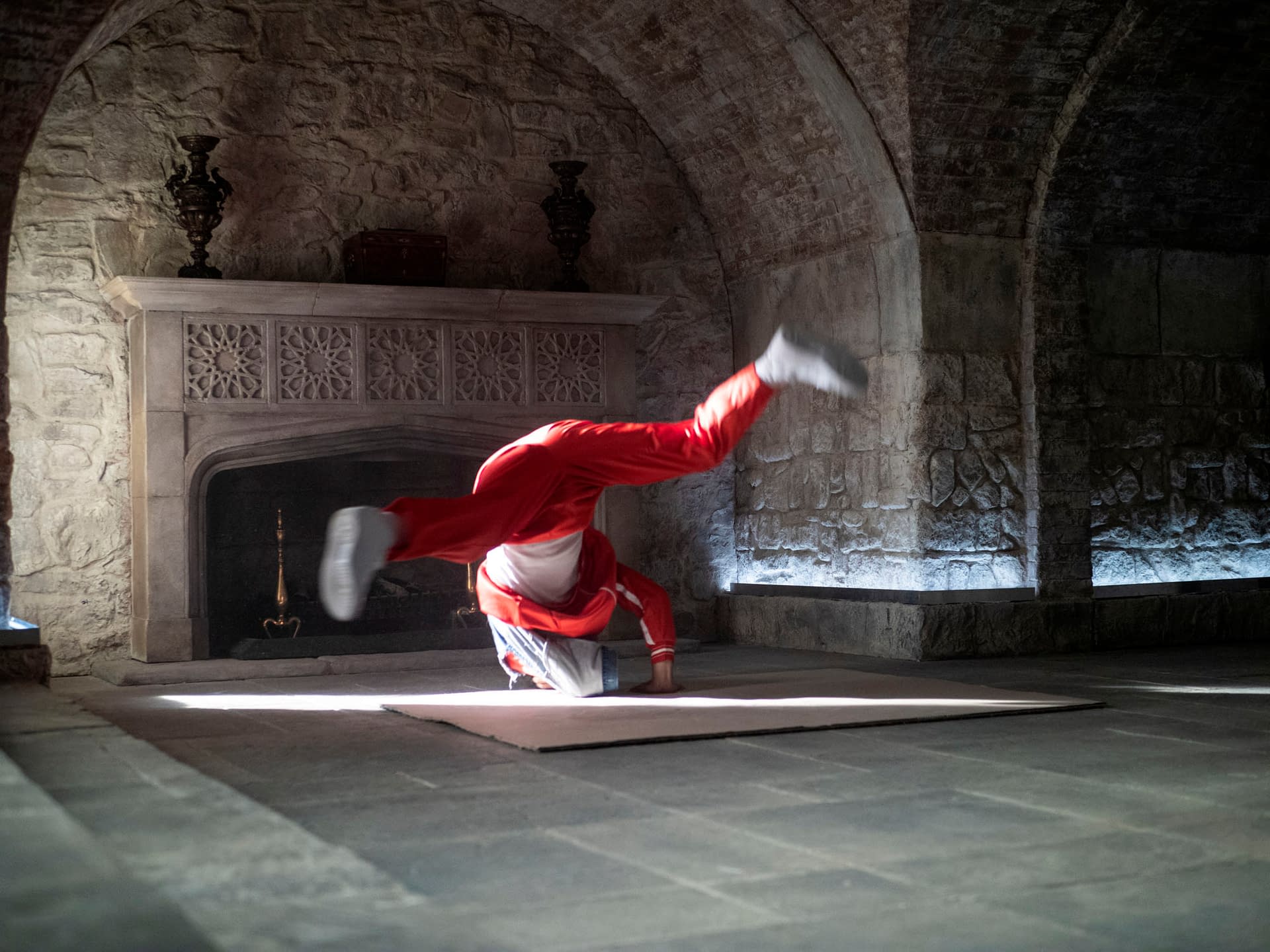 Preacher season 4, episode 8 "Fear of the Lord": Tulip and Cass struggle to keep Humperdoo hidden from the Grail, while Jesse remains MIA.

As our story inches closer to the finale, God's endgame for the universe begins to click into place. Trapped between heavenly prophecies, hellish prisons, and all-out nuclear war, Jesse, Tulip, and Cassidy make their bloody way to the Most High. Whether they can reach God in time — or whether all this carnage is part of His divine plan — will soon be revealed as PREACHER barrels towards the end of the world.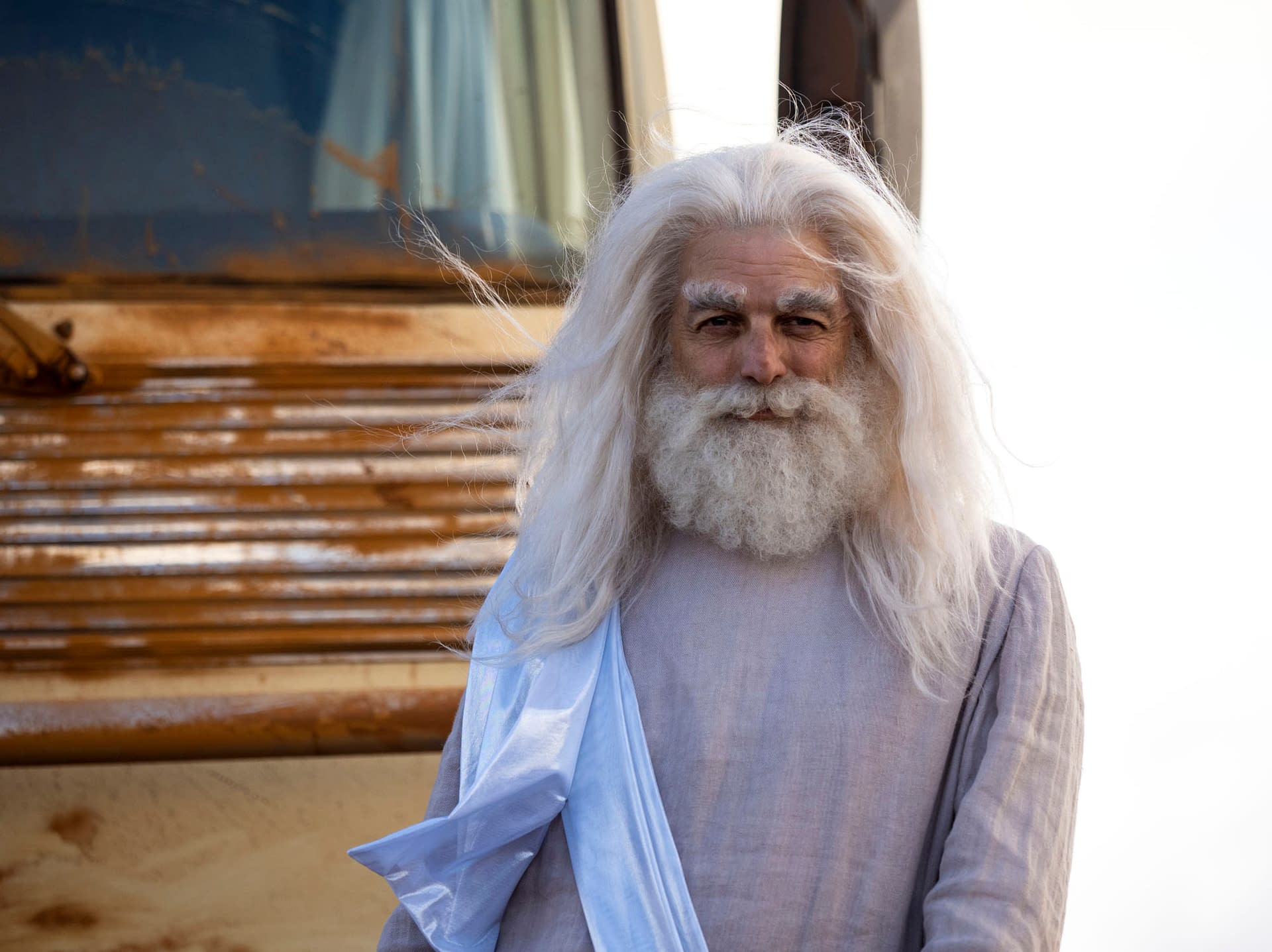 So what made the two-hour season premiere of AMC's Preacher particularly special for us? Watching Emery up her "badass" level to a solid "11" with some sick fight scenes, serious "auto fu," and one of the best Rocky the Flying Squirrel imitations we've ever see – and we're not even coming close to doing her justice.
While she was doing all of that that onscreen, Emery was also "hijacking" Bleeding Cool's Twitter account to take questions and offer some amazing behind-the-scenes perspectives on the series' production (seriously, the wire work video for the flying suit scene alone is worth a visit – which you can do here).
---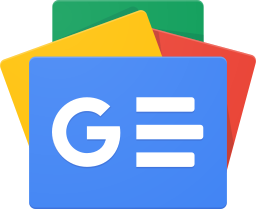 Stay up-to-date and support the site by following Bleeding Cool on Google News today!