"Prodigal Son": Does Jessica Have "Designer Complicity" in The Surgeon's Crimes? [PREVIEW]
Nailed It! Up to this point in FOX's Prodigal Son, it's been more and more brutally evident that Jessica (Bellamy Young) at a minimum knew that her husband was a serial killer yet looked the other way – something we called at the beginning of the season (and in last week's review).
https://www.youtube.com/watch?v=ZRo7QIwu_rI
"Prodigal Son" season 1, episode 4 "Designer Complicity": As Malcolm's childhood memories surface, he realizes his father's killing spree may not have been a surprise to everyone in the family; Malcolm, Gil, Dani and JT hunt for a stalker with a creepy eye for design.
How much involvement did she have in his extracurricular activities? Next episode "Designer Complicity" has Bright (Tom Payne) demanding answers from Dr. Whitley (Michael Sheen) as to his mother's knowledge of his crimes… to which he replies "which answer do you want to hear?" It's clear that Jessica is someone who would go to great lengths to protect her reputation – are her child merely sacrificial lambs?
Bright requests Gil (Lou Diamond Phillips) to give him access to his mother's case files, yet appears to have pity in his eyes while watching it. Is he buying in to Jessica's innocence or rather manipulation while he clearly comes undone? Even Gil will question his ability to be on a new case. Designer Complicity will feature family chaos and what appears to be a very interesting crime scene.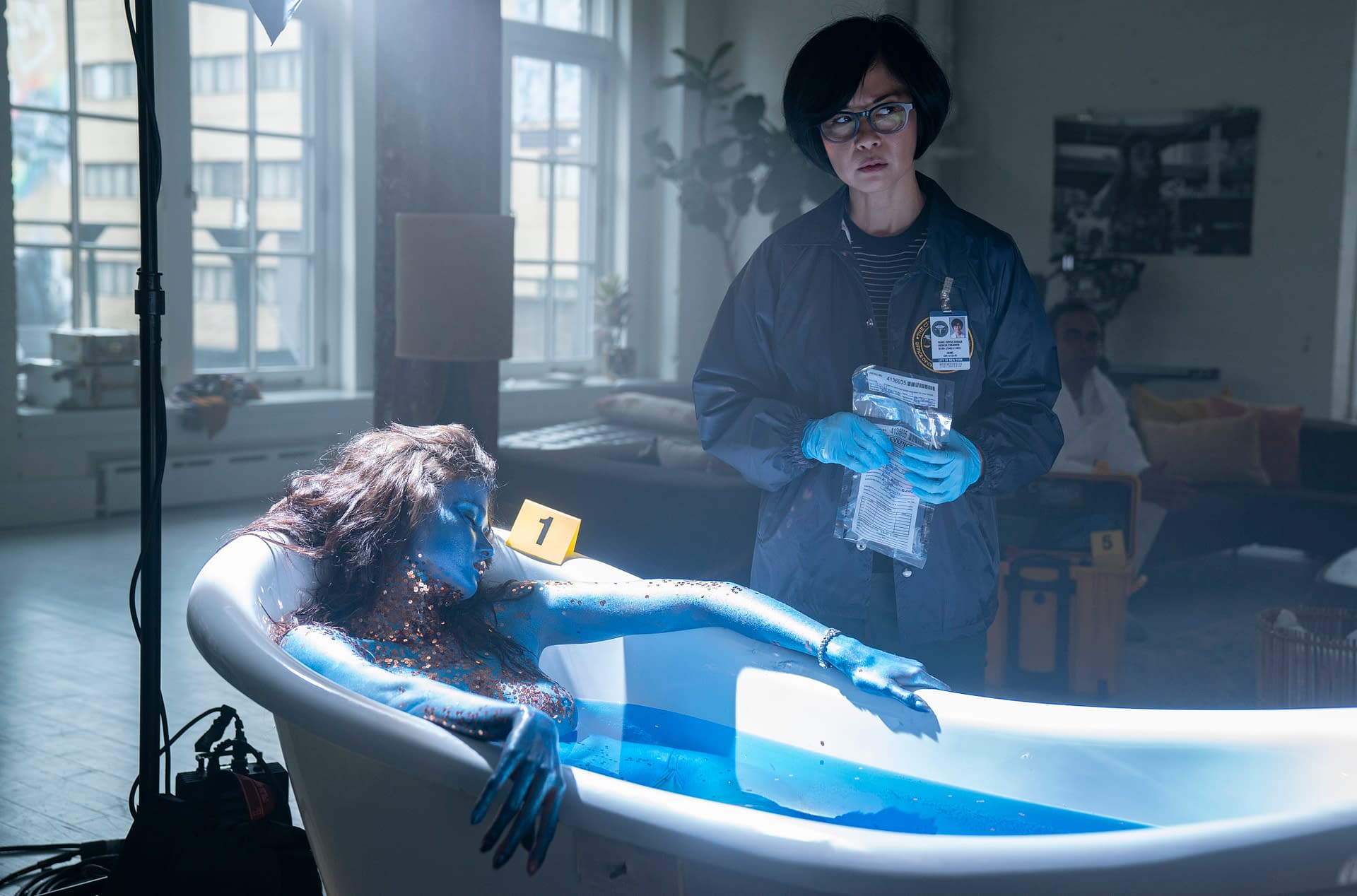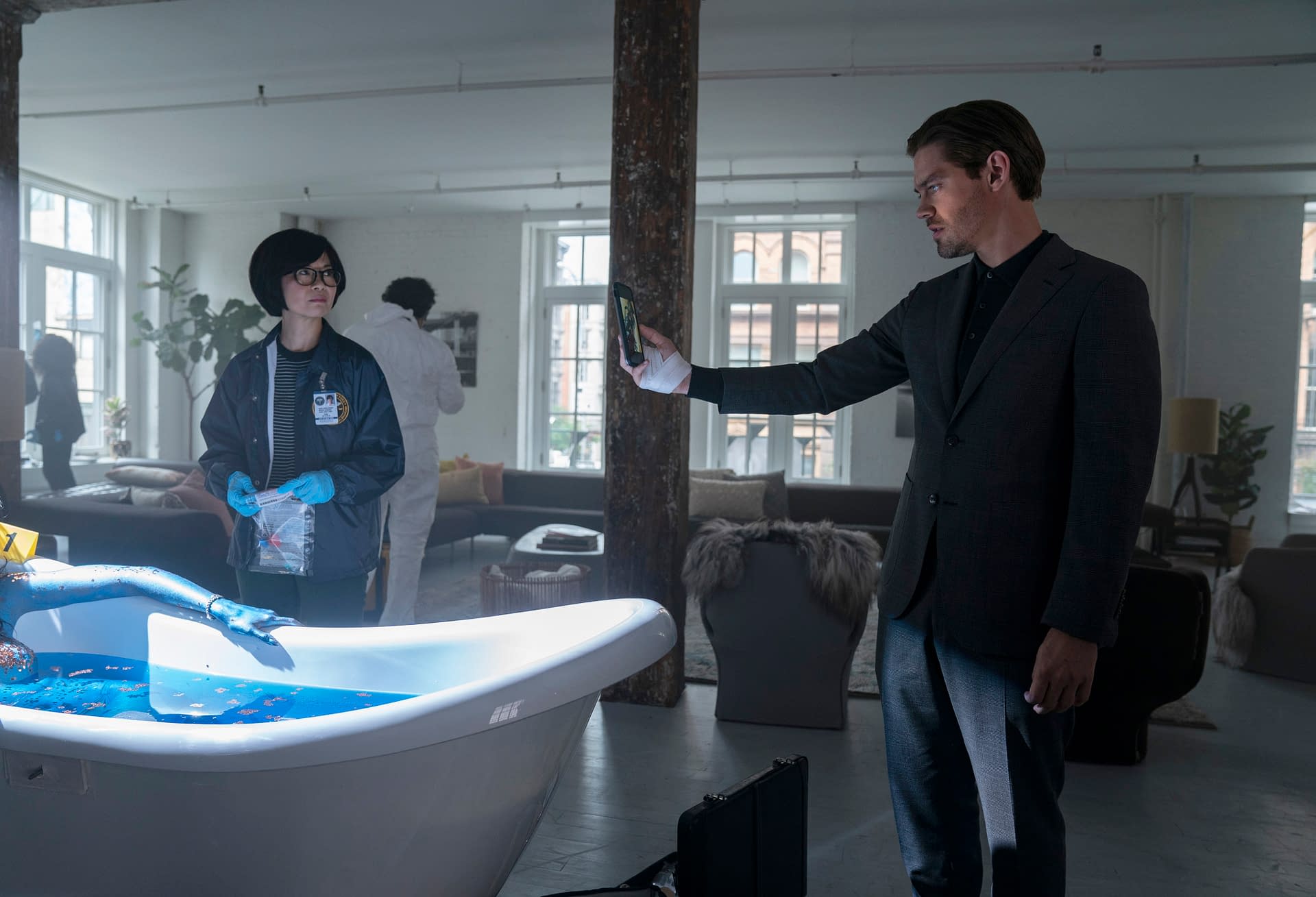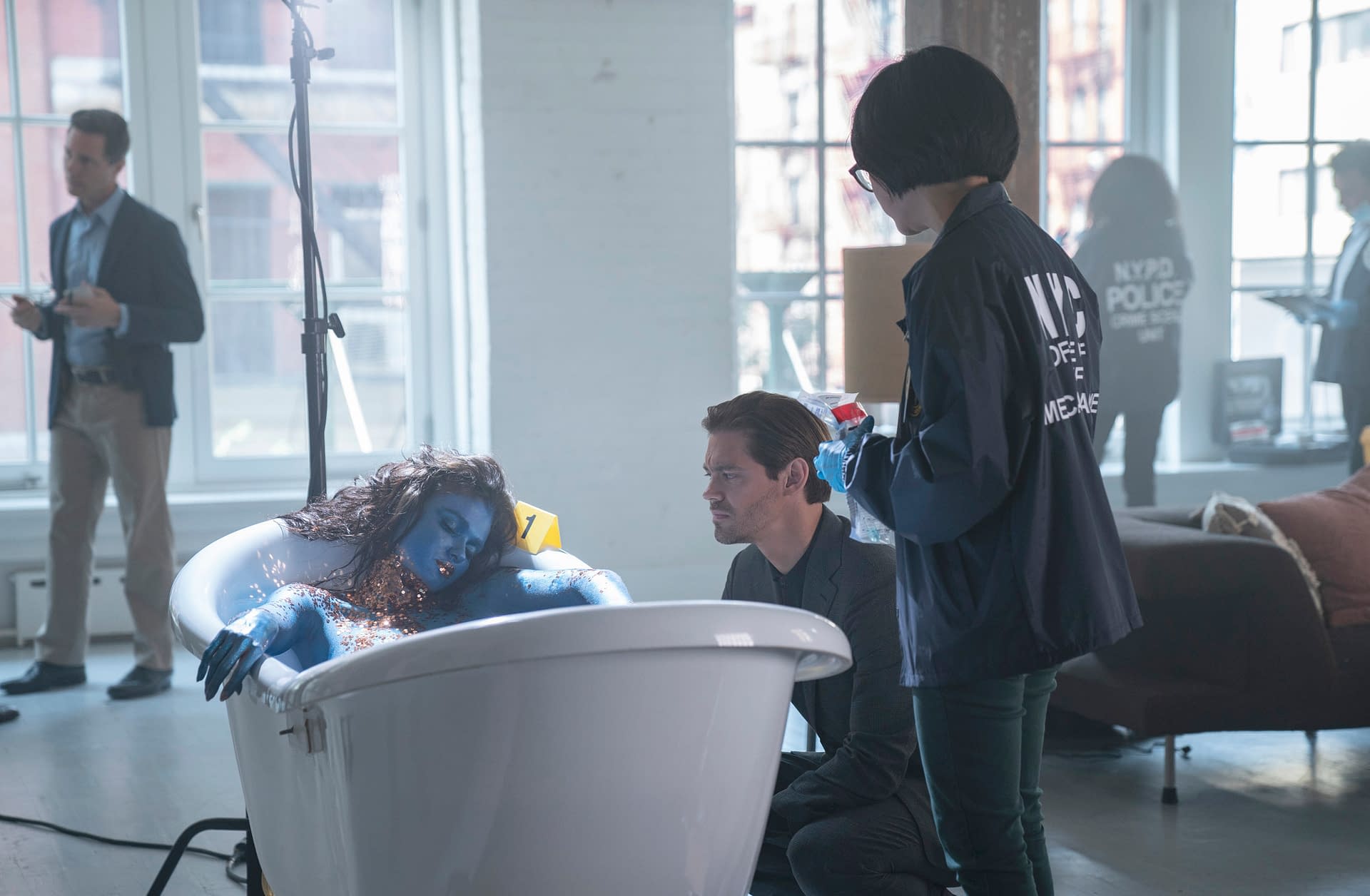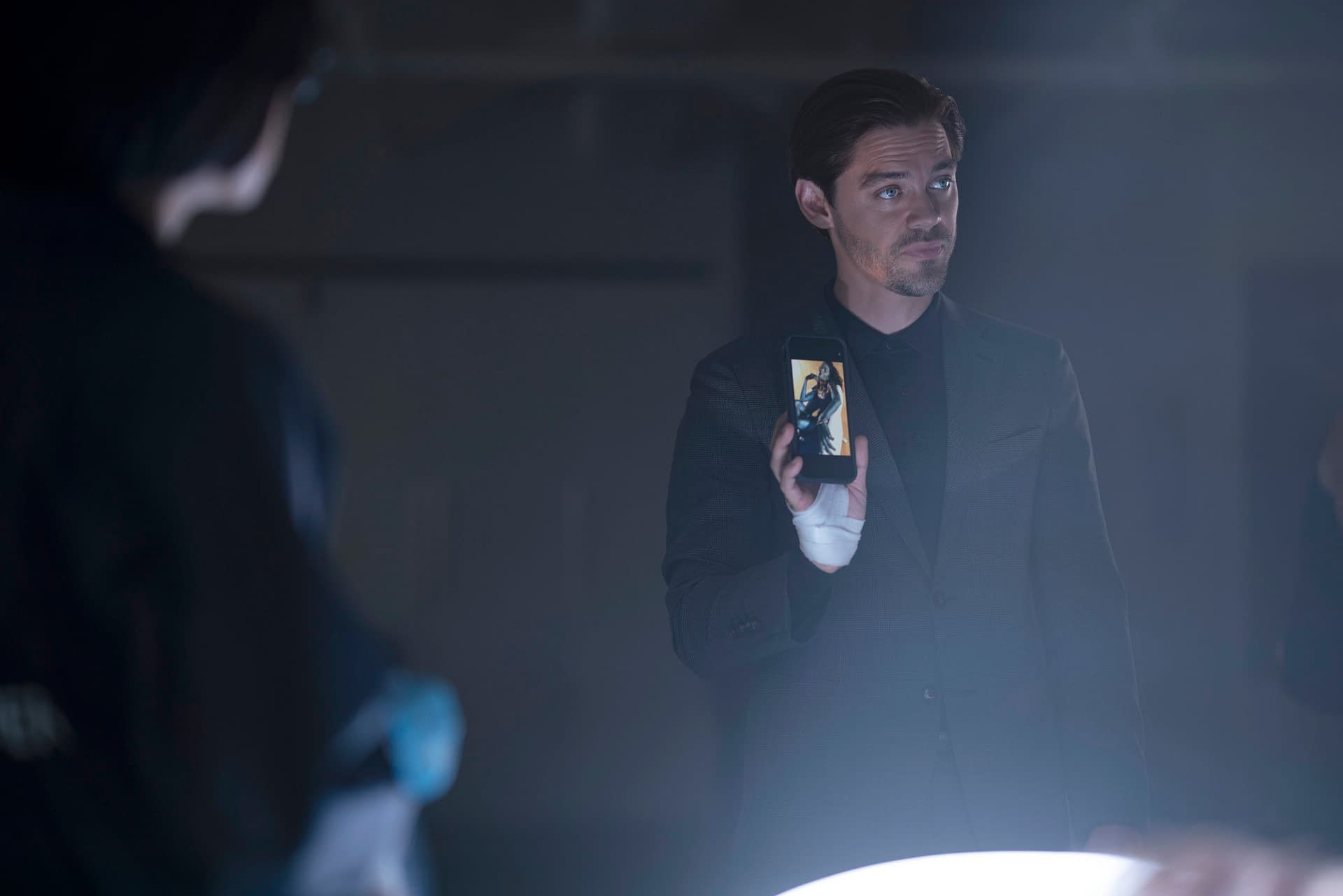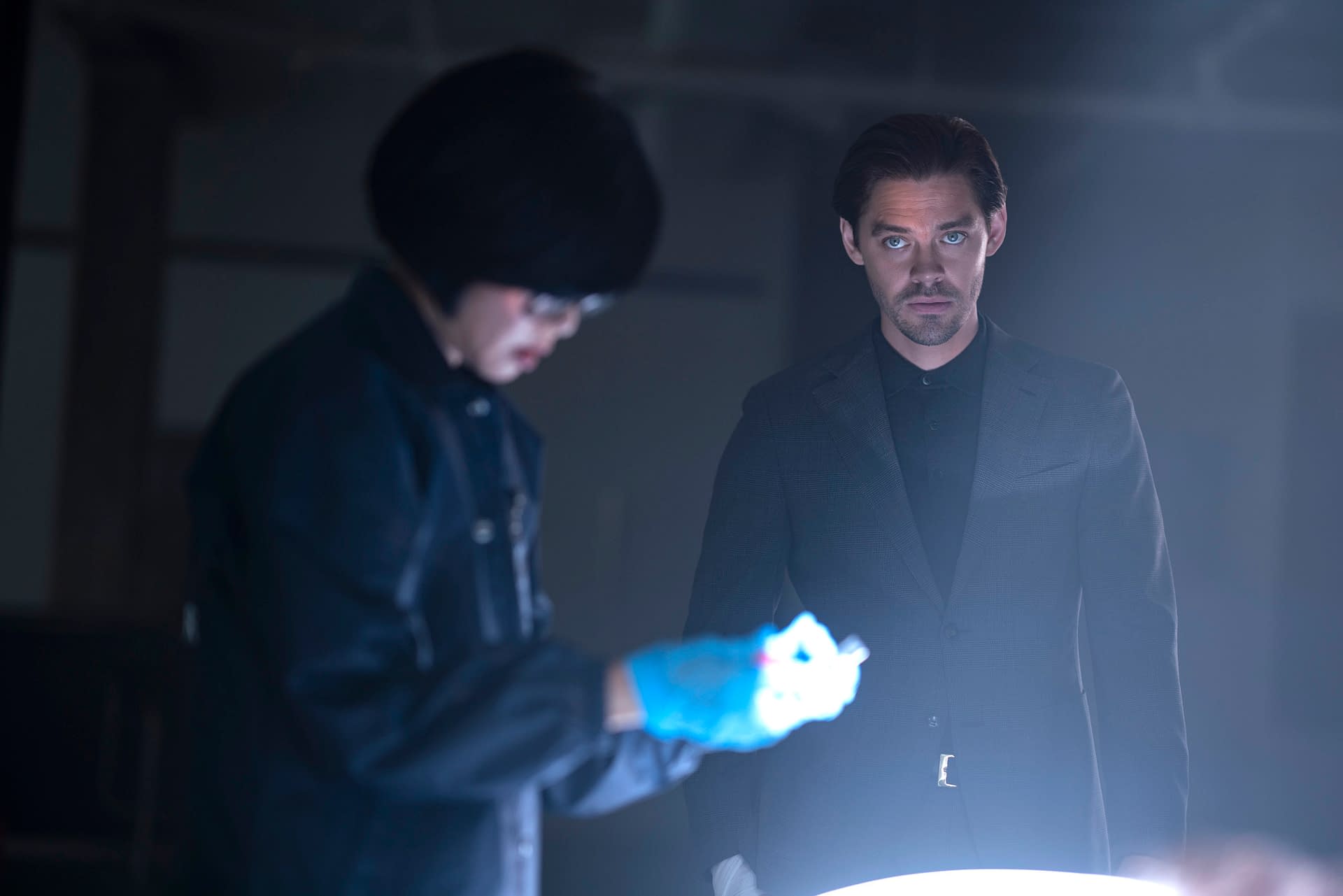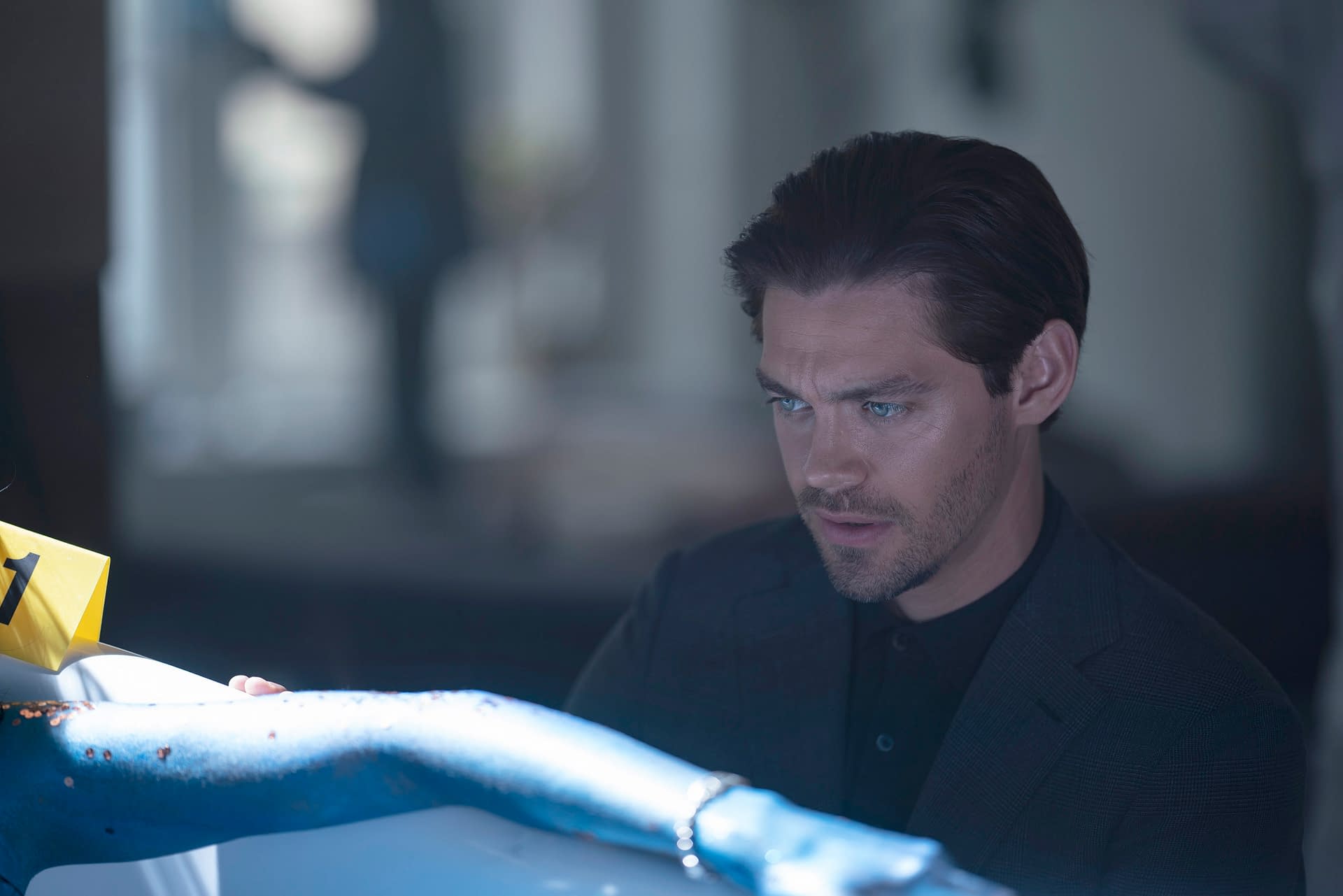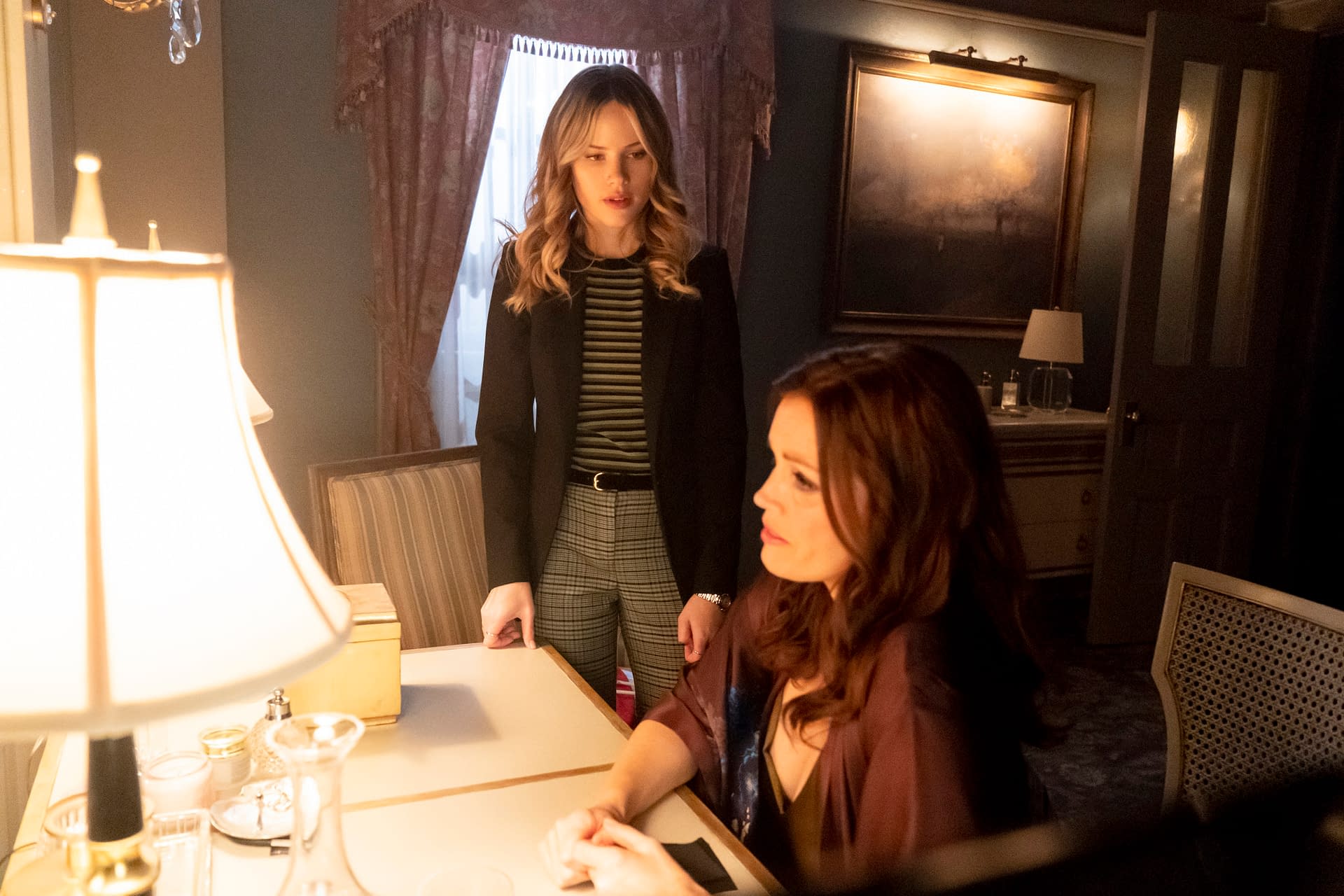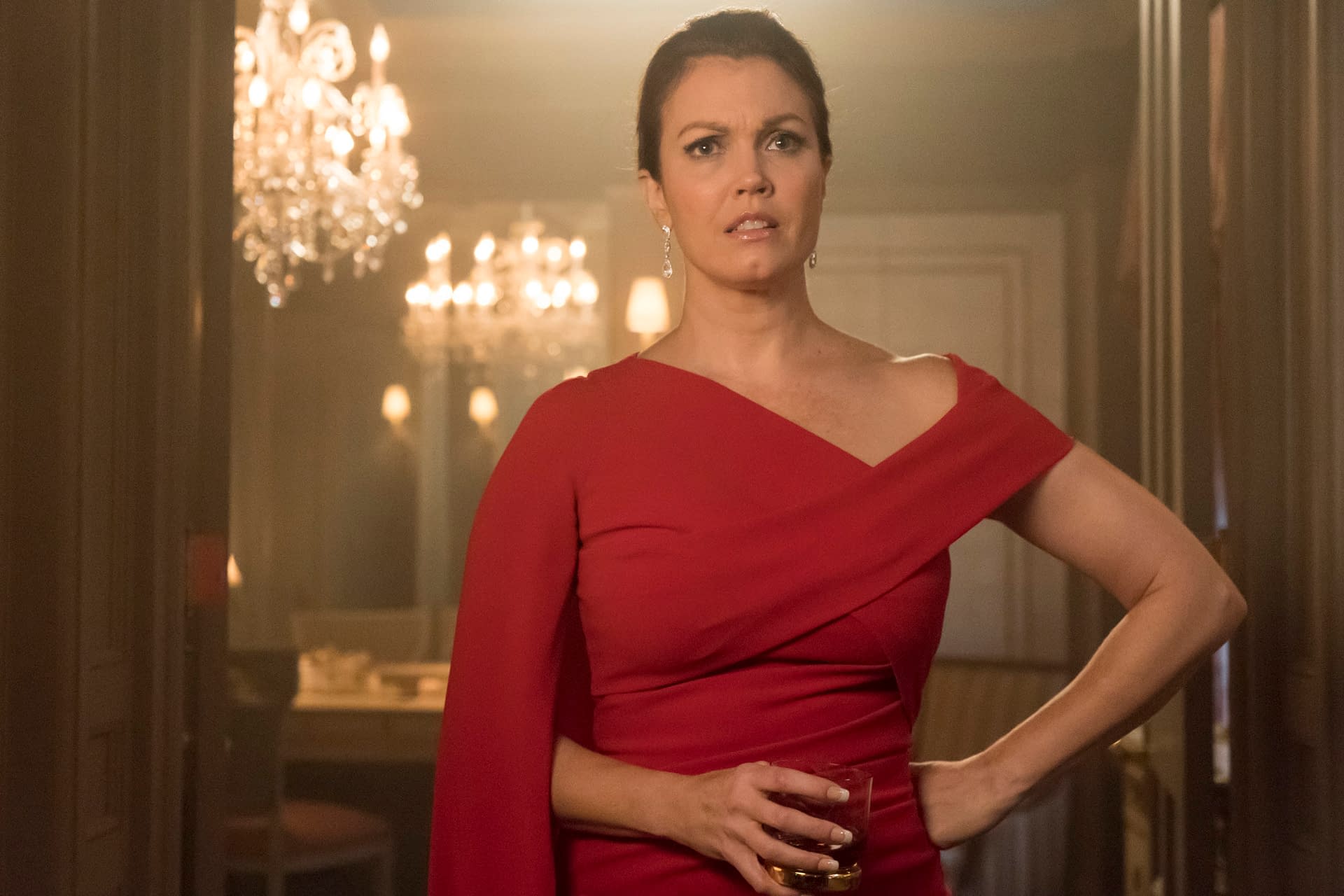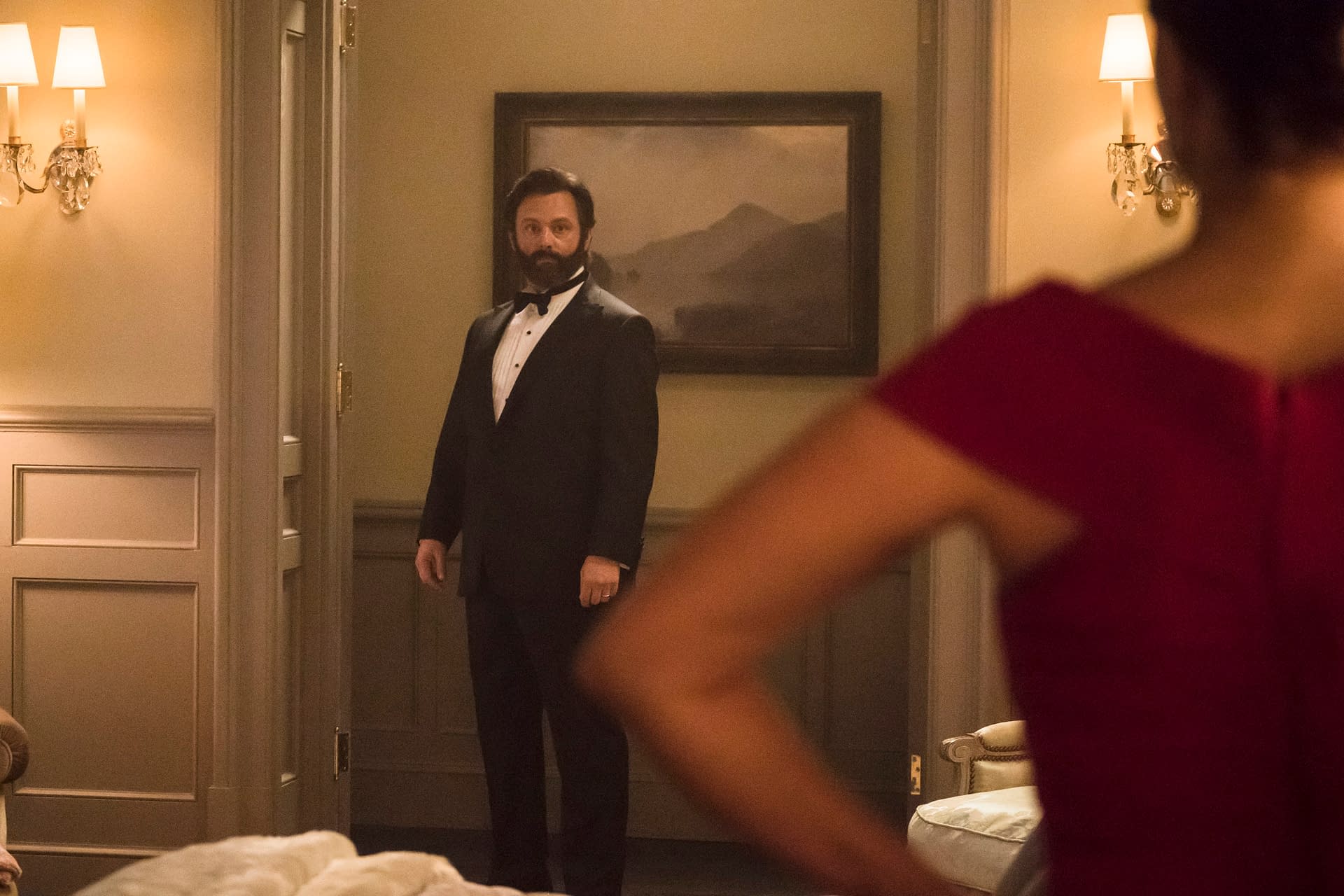 MALCOLM BRIGHT (Tom Payne, "The Walking Dead") has a gift. He knows how killers think and how their minds work. Why? Back in the 1990s, his father was one of the worst, a notorious serial killer called "The Surgeon." So it makes sense Bright is the best criminal psychologist around; murder is the family business. He will use his twisted genius to help the NYPD solve crimes and stop killers, all while dealing with a manipulative mother, annoyingly normal sister, a homicidal father still looking to bond with his prodigal son, and his own constantly evolving neuroses.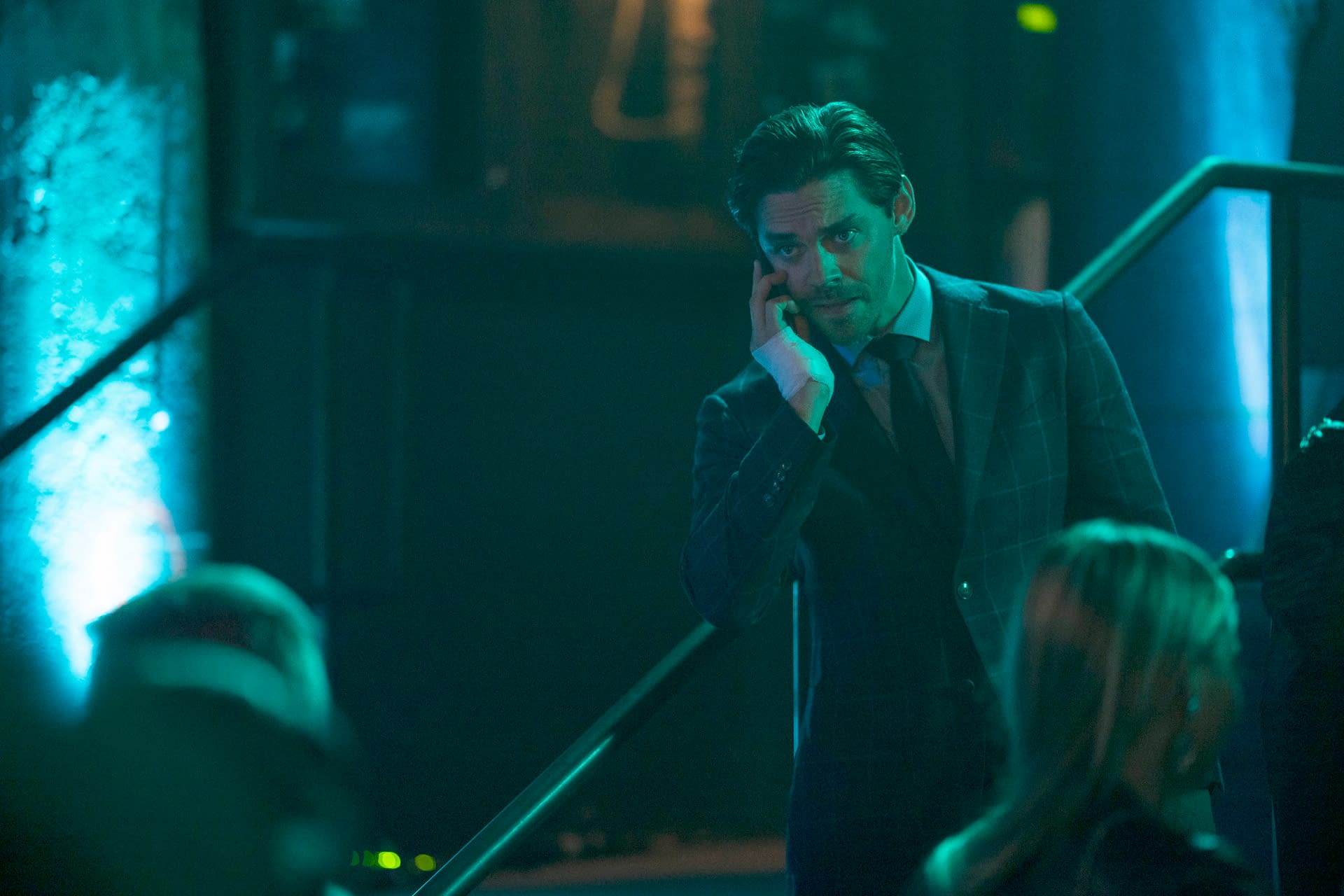 Meet the happy family. DR. MARTIN WHITLY (Emmy Award and Golden Globe nominee Michael Sheen, "Masters of Sex," "Frost/Nixon") is intelligent, wealthy, charismatic and also happens to be a predatory sociopath who killed at least 23 people. Bright's mother, JESSICA WHITLY (Bellamy Young, "Scandal," "Criminal Minds"), an elegant and WASPy New Yorker, wields sarcasm like a samurai sword and has an opinion on every aspect of Bright's life. Perhaps Bright's only ally is his sister, AINSLEY WHITLY (Halston Sage, THE ORVILLE), a TV journalist who wishes her brother would "take a break from murder" and have a normal life.
Unfortunately for his sister, the only way Bright feels normal is by solving cases with the help of his longtime mentor, NYPD Detective GIL ARROYO (Emmy Award and Golden Globe nominee Lou Diamond Phillips, "Longmire," "Stand and Deliver"). Arroyo's one of the best detectives around, and he expects no less from his team – Detective DANI POWELL (Aurora Perrineau, "The Carmichael Show," "Jem and the Holograms"), a headstrong no-nonsense cop who quickly becomes impressed with Bright's work; and Detective JT TARMEL (Frank Harts, "Master of None," "Billions"), a born-and-bred New Yorker who questions whether Bright is a psychopath himself.