Review: Star Trek United Federation Of Planets Old Vine Zinfandel
Back in July, Wines That Rock revealed a pair of limited edition wines from Star Trek, both being released ahead of Picard. As a long-time Trek fan with a bunch of collectibles and unique items around my home, I instantly thought to myself "I've never had future wine."
As weird as it sounds, that was a good thing to think about.
Because often throughout the years until about the past decade, Star Trek merchandise was hit-or-miss. Some of it was really cool like the 3D Chess Set made by the Franklyn Mint, but there's also a lot of garbage out there, too. So when an item like this comes along, there's a part of me as a fan that needs to experience it. We were lucky enough to receive one of the bottles for review, the Special Reserve United Federation Of Planets Old Vine Zinfandel.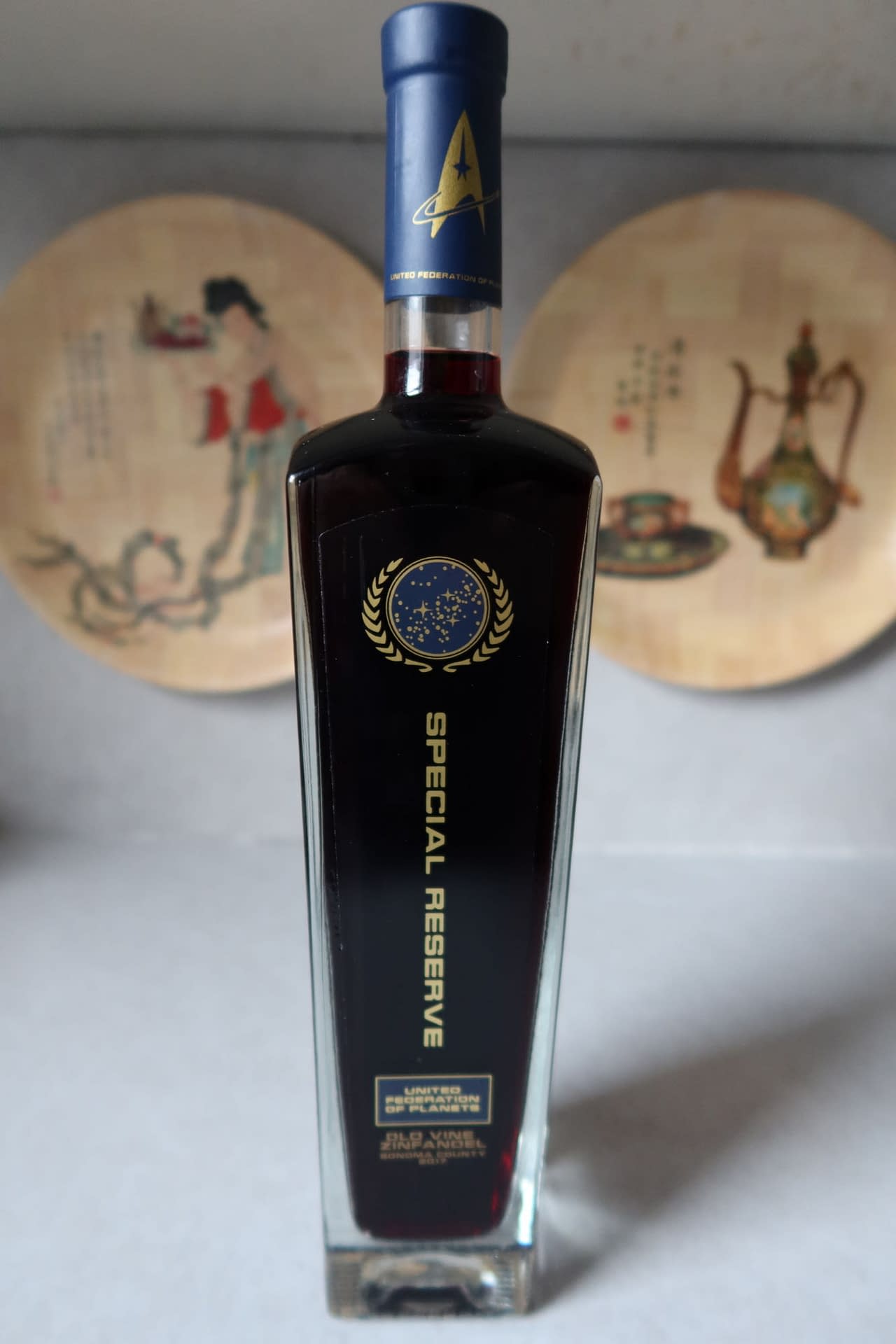 So first and foremost, this bottle is a work of art unto itself. Rarely do I ever have wine in a square container such as this, but it's a standard 750 ml. The design caught me off-guard but also made me smile because this is very much a Trek thing. Whenever you look at bottles of liquor in Ten Forward or Quark's, the prop masters always went out of their way to create futuristic glasses and containers that you normally wouldn't keep booze in during this point in time. But maybe wine is stored differently in the future, so you get this rectangle-shaped design that slims down the lower it goes.
I enjoyed the branding on this in every way. The Special Reserve along with the Federation symbol on the front. The Starfleet insignia on the wax. The insignia and branding on the cork. A history of the Federation on the back. This is a bottle that gives you lore about the universe the show is based in, while also making it a very believable piece of the 24th Century. Granted, it still has the Sonoma County 2017 branding, as well as the 14.6% ABV info. But it's nice to see them go to such lengths on a limited-edition wine.
After letting it breathe, we tried it out both alone and with some food. To start off with it by itself, we got a mixture of a few aromas. Blackberry was the first thing that came to mind, a sweet berry scent that wasn't overpowering. Inviting, almost. A little tart on the tongue at first, but it went down smooth and got the job done as far as being a wine is concerned. I had a small plate of cheeses and a couple of cold cut meats to try it out with. Goes well with most cheese, I would avoid cheddar but it does taste great with brie. As far as the meats go, far more on the side of turkey than ham or chicken. I would recommend this more as a pre-dinner drink, or more for a conversation wine. This is the kind you slowly enjoy over a chat.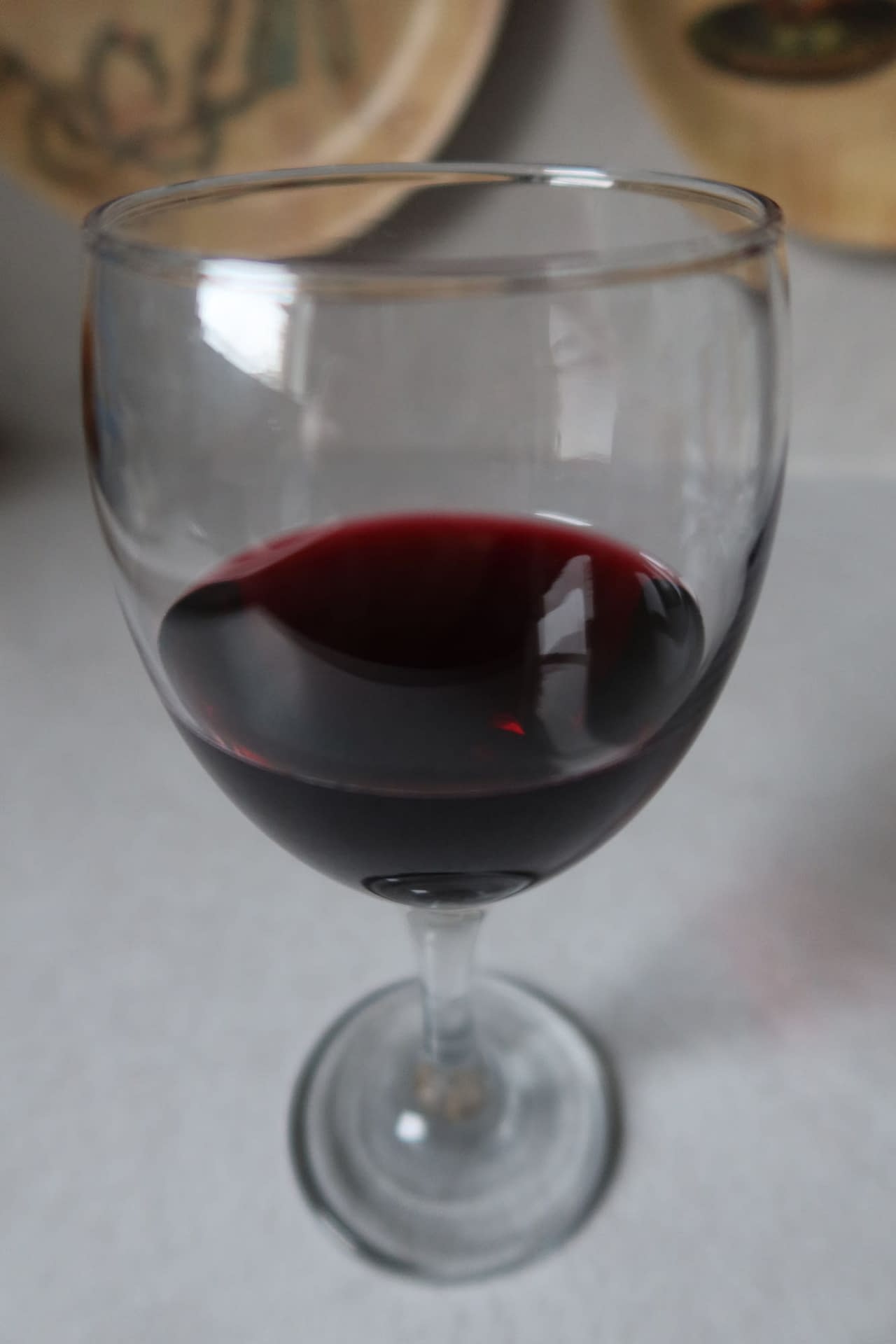 Overall, I would say this was pretty good wine and a really awesome bottle. Keep in mind, I'm not a sommelier, I'm not here to give you a dissertation on how robust this is or what the color reminds me of. I'm here to tell you whether or not this is worth your time to purchase as a Star Trek fan. I would say yes if you're into collectibles that you don't see every day, if you enjoy wines and want an evening selection with a story, or if you simply wish to boldly go somewhere few fans have gone before. Some may shy away at the $50 price tag, but when it comes to purchasing wine, especially a specialty bottle with this kind of decoration, that's a pretty average price. Plus, you get to keep the bottle after with all of the decoration. A good wine for a cool piece of fandom, just in time to drink with a new show to mark the occasion.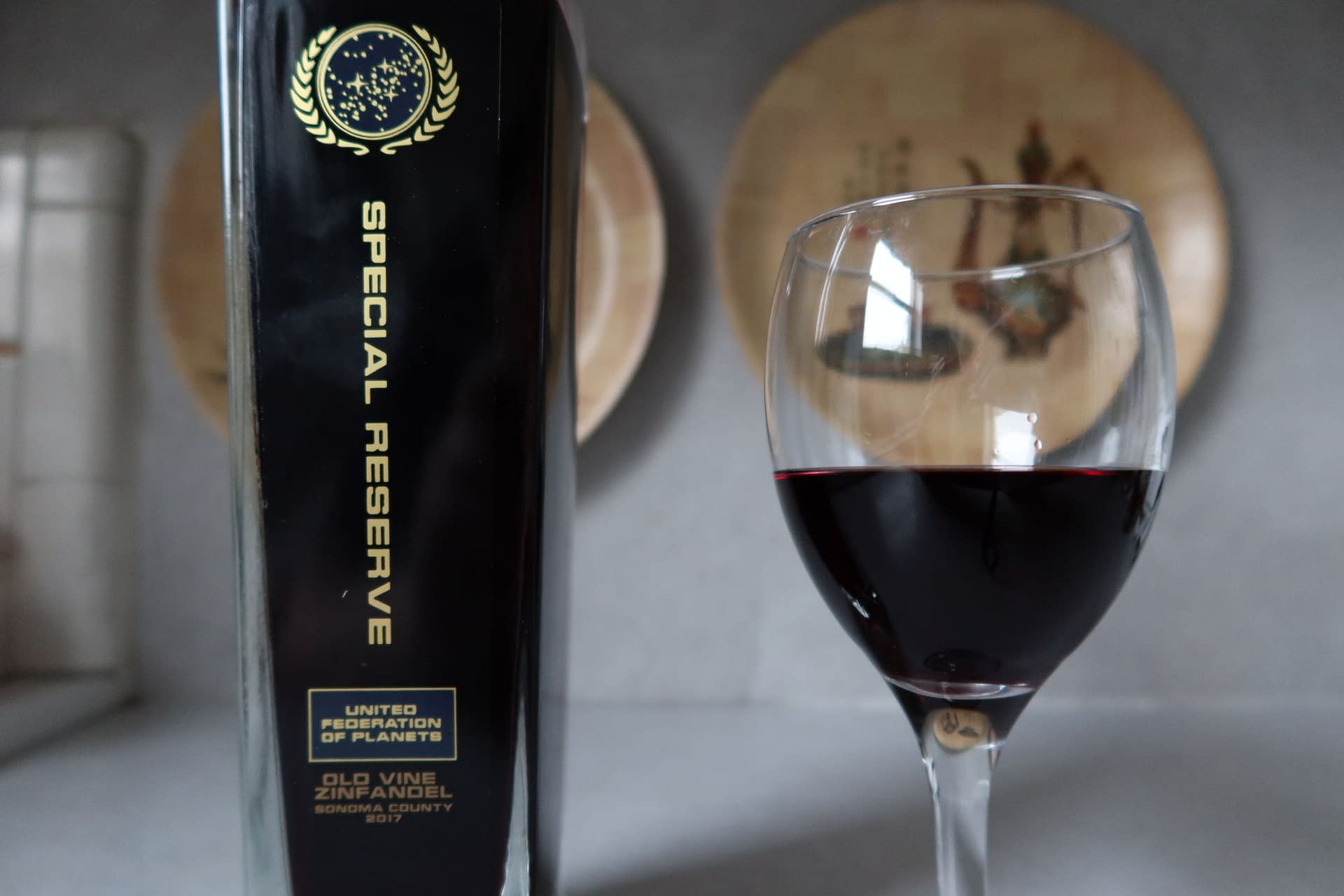 ---
---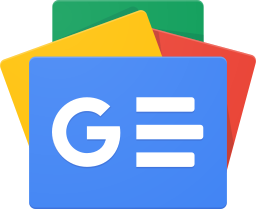 Stay up-to-date and support the site by following Bleeding Cool on Google News today!