Magician, Actor Ricky Jay (Boogie Nights, Deadwood) Passes Away at 70
The world of magic is a little less magical – the lights of Hollywood a little less brighter – with the news that magician/actor Ricky Jay has passed away at the age of 70. Jay was known professionally as both a world-class magician and actor in films such as Boogie Nights and House of Games, and the HBO television series Deadwood. Word of Jay's passign were confirmed by his attorney Stan Coleman – though no details on his passing are known at this time.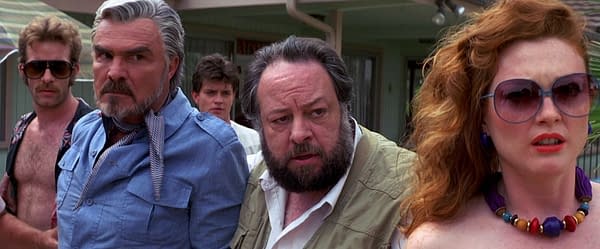 Deceptive Practices' partner Michael Weber tweeted word of Jay's passing Saturday evening:
Born in Brooklyn, New York, Richard Jay Potash was the man Hollywood turned to when it came to magic: Francis Ford Coppola's The Escape Artist and Robert Redford's The Natural were two classic examples – even teaching Redford how to manipulate coins.
Jay and Weber would join together to create Deceptive Practices, formally providing their expert services to film, television, and stage production. Some of the projects Deceptive Practices worked on include Forrest Gump, Congo, the Broadway production of Angels in America, part 2: Perestroik, The Illusionist, Sneakers, and Oceans Thirteen.
As an actor, Jay had an impressive body of work aside from Boogie Nights, House of Games, and Deadwood. Other film projects include Magnolia, Tomorrow Never Dies, The Spanish Prisoner, Mystery Men, and The Prestige. PBS' American Masters also profiled Jay in 2015, making him the first magician to be profiled in the series; and he would also be the subject of the documentary Deceptive Practice: The Mysteries and Mentors of Ricky Jay.
Jay even had the honor and distinction of having three one-man shows directed by none other than acclaimed playwright David Mamet: Ricky Jay and His 52 Assistants, Ricky Jay: On the Stem, and Ricky Jay: A Rogue's Gallery; as well as being cast in Mamet's Heist and House of Games.
"I suppose that if I could only do one thing, a solid card effect would be pretty high on the list. That's the root of it all, sleight-of-hand. It's certainly the thing I feel most comfortable with."