Ring of Honor Star Matt Taven on the #KingdomConspiracy, Becoming Champ, and Wrestling Figures
Ring of Honor wrestler Matt Taven has had a crazy couple of years. After suffering a serious knee injury in December 2015, he stormed back with his faction The Kingdom in late 2016. The group — Taven, TK O'Ryan, and Vinny Marseglia — became the first ever 6-Man Tag Team Champions in ROH. Unfortunately, another catastrophic leg injury, this time to O'Ryan, derailed the momentum they had been building.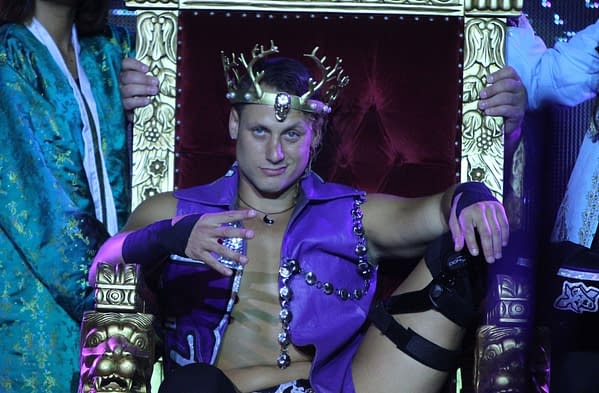 Now back to full force, Taven looks to build off a fantastic showing at Ring of Honor Final Battle in December where he defeated Will Ospreay this Saturday in Nashville by taking on Bullet Club member and former ROH Champion "The American Nightmare" Cody. I got to chat with him about that, the #KingdomConspiracy, his wrestling school, and more.
Jeremy Konrad: It's no secret that you have had a pretty up-and-down couple of years here, but 2017 was a particularly was a good year for you. When you look back on it, are you happy with everything you've accomplished?
Matt Taven: I mean, it's still so fresh that I haven't really had time to look back on it. I liked the way it ended, I liked the way it started, but I wasn't too thrilled with the middle. Probably the best parts of the middle were the trips to CMLL, but it's one of those things where it will be years down the line before I realize what this year might have meant to my career. Right now I look at it as, "Alright, there's all these things I want to improve and keep doing," and make sure that those lulls I keep having don't happen in 2018. So, as much as it's been a good end to the year, there is no off-season in wrestling. I kind of have to just keep it rolling and haven't had a chance to think about it.
You finished off the year by defeating Will Ospreay in a phenomenal match at Final Battle. What was it like to get in the ring and have that magnificent entrance — have the crowd just freaking out for you while you delivered in the ring like that with him?
Final Battle is the biggest event for Ring of Honor, so that gets you hyped up as it is. I'm a life-long wrestling fan, so being in the Hammerstein Ballroom and just looking around before the show starts… No matter how many times I have been there, it's the backdrop for so many of my wrestling memories and my childhood and my fandom. Now, here I am doing exactly what I always dreamed of doing as a kid. So it's a lot of that type stuff that really makes it a special moment in that building and that event.
At the same time, you really know how big of an event it is for Ring of Honor and ending the year, so you try to make sure everything is planned out and goes as smoothly as possible. Obviously we had the big entrance, which takes a bit of planning and telling people what you would like, so I was running around a little bit that day. Not until after you are done and backstage when the match is over… I sat down in the locker room and finally went, "Man, wow. That seems like that match was going on all day," since you are riding the adrenaline from how big the event is. But when you can walk back with the win, especially the stage it was on, and you sit down and hear the reaction you were getting — obviously talking about it with TK and Vinny as well — that went exactly the way I wanted it to go. You can't ask for a better situation or outcome, and I really want to ride that momentum into the new year.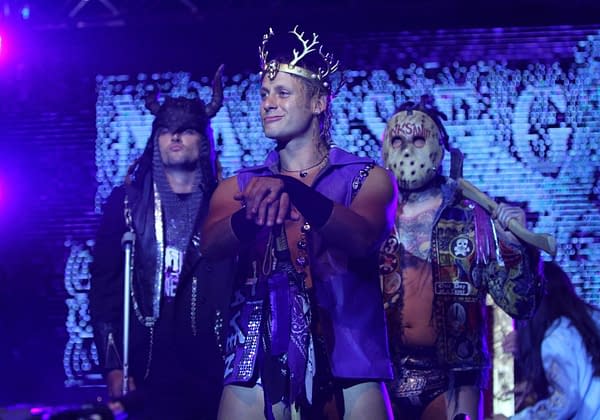 Absolutely. Speaking of Vinny and TK, The Kingdom themselves had a really up-and-down 2017. With everything that happened last year to you guys, how does that strengthen your bond as a group, and moving forward, how much more does that make you want to accomplish your goals of holding all the belts?
I think the biggest thing… it felt like we were robbed. We felt like it wasn't supposed to go like that. We were on a run, and TK gets hurt. It's one of those freak things that happened, and obviously I have been in that situation before. You aren't really worried about the consequences when that happens — obviously we were 6-man Champions at that time. How much in the landscape of wrestling going to change by the time TK gets back? You don't ever really think about that because you are too busy running around trying to get TK to a hospital, trying to fly him back to Boston for surgery, and your concerns go there. But after that, you kinda of just have to think, "What now?" Everything we had planned and goals and aspirations just change all of a sudden, so you have to figure out a whole new game plan.
So, it was definitely a big reason why year for The Kingdom as a whole was sporadic — you just can't plan for those types of things. But this group of guys — all of us have known each other and are friends going back far, including Bennet and Maria and such. If you see any of our social media, we are all still tight. We have been through these types of injuries and obstacles before. You just say, "Alright, here we go. This is the spot right now, and lets make a run for it."
Lots of unfinished business since we felt we were cut short. We were still in the midst of something special that came to an abrupt end. We are still waiting for that 6-man tag title rematch; obviously there is the Kingdom Conspiracy going on and stopping us from getting that, but [in] 2018, I guarantee we get those belts back and finish what we started in 2017. Actually, [in] 2016!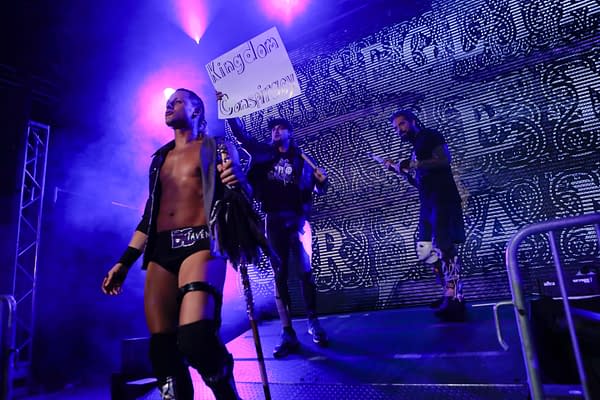 Speaking of the Kingdom Conspiracy, why do you think Ring of Honor has that happening right now? What do you think they have against you guys?
I don't know. There's the golden boys of Ring of Honor — even their new network Honor Club, could they be brown-nosing enough? They seem to get all the first looks and opportunities, and that just doesn't seem right to me. There is a time-honored tradition in wrestling that champions get their championship rematch if ever defeated for the title. We still haven't received that, so we are trying to get to the bottom of all that. We are asking people to ask Ring of Honor, "What gives?" Why are they continuing to do it?
Even with the shirts being sold out and unavailable for a while, I was noticing on social media people can't even get them!
They are trying to set you up. They are trying to give you fake news! We are going to rise up against it.
With you and TK and Vinny — no disrespect to Adam Cole or Mike Bennett and Maria Kanellis — this feels like the best version of The Kingdom. Obviously you guys have known each other forever, but how do you feel all three of your styles mesh and complement each other so well?
Well, you look at any action movie from the '80s or '90s with a group of guys and there will be the brains, the muscle, and the wild card. I like to think of myself as the brains and TK as the working horse and athlete of the group, with Vinny, of course, being the wild card. We are all on the same page and have a common goal.
And Vinny [is] the special and erratic character, and a different kind of guy. It benefits me that I have known him for years and years now. The subtle intricacies others might not understand or might not get, I can see Vinny in them, if you know what I mean. To have a wild man like that on your side is always a good thing. The three of us do everything together, we have been through it all together, being on the road together. Knowing that these guys have my back, I know what they are thinking and they know what I am thinking — there is nobody else on Earth I would rather be going into battle with.
Will you be touring through Mexico again? Any dates coming up down there?
I am, and I do… news on that will be coming soon. But yeah, I am definitely going to be heading back down. I love it down there; the atmosphere is something that is just… you can never really know what it's like unless you go. Every wrestling fan should journey to any of these big spots — whether you are going to experience Corrigan or Hammerstein Ballroom or whatever, you have to put Arena Mexico on that list. Friday night in Arena Mexico is is one of the best places of all time, I think, that you can wrestle in. That kind of thing definitely drives you to get back there, so I am looking forward to being back.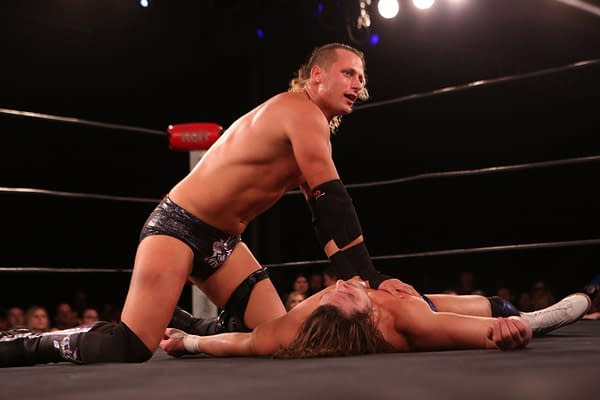 How is your wrestling school going? (XWA Wrestling Academy is the school he runs with Mike Bennett.) What does it mean to you to not only have your own school, but give back to the business in that way?
It's just one of those things — the more wrestling you have in your life and the more ways you can get in that wrestling mindset, and thinking and working about wrestling and your career, or just in general, can only make you better. I am a life-long fan, wanting to know as much as I can and thirsting for more knowledge about wrestling. And when the opportunity came up for myself and Bennett to start the school, I jumped all over it. I can tell you what I know, but when we are in there together, we can create whatever. So it benefits me and came at a great time since I was coming back from the knee injury. Being there and wrestling the students gave me the confidence to get back in the ring. I absolutely love it.
I am down there a couple nights a week, and it has become a spot for all the wrestling community here. There's only so much myself or Mike can say, but everyone has a different opinion or outlook or taste when it comes to wrestling, so we try to get as many different characters and people as we can in the school. We try to get the students in front of all these different guys so they can hear differing opinions. We have done seminars with a bunch of Ring of Honor guys, Kevin Kelly, Cody, Paul London, Dalton Castle… we touch all sorts of different bases when it comes to seminars so we can get different feedback for all the students.
When I was training, one of the best things said to me was [to] train for a bit and build a relationship with your trainer, but make sure you get out there a bit and get different opinions, as well. That's when you will start to form your own opinions about who you are and how you believe in your style, and put that forth in the ring. To me, it is a wrestling think tank — as much as that may be a cringe-worthy expression, that is how I want it to be. A place where we can all kind of give feedback and learn together.
It has to be cool to see a student come in there and just get it and take off.
Oh, definitely. A couple of them have started wrestling in the New England area and in the independents already. It gives you that kind of motivation you had in you when you first started, like, "Oh man, I remember that feeling." It gets you re-motivated and your blood pumping, too, so it's fun. It is just so cool. To have something you love engulf your whole life… I really don't have any complaints.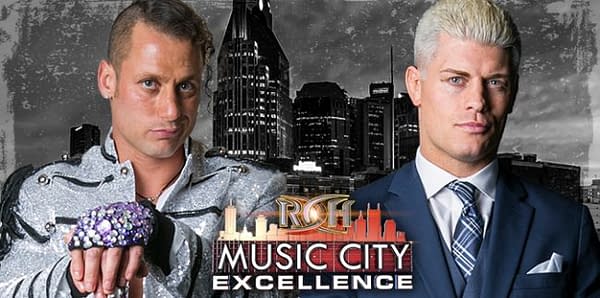 Well, this Saturday in Nashville, you have a really big match — some would argue the main event — against the "American Nightmare", Cody. With the infighting now that we are seeing with the Bullet Club and especially in the Elite, do you see this as an opportunity to use Cody as a stepping stone to a title shot with Ring of Honor Champion Dalton Castle?
Of course, that is what it's all about for me. That is the one title that has eluded me in Ring of Honor. If you watched Ring of Honor television last week, I laid out Dalton Castle in the ring and picking up that belt… it's going to be mine sooner or later. I didn't want to take it from Dalton right then; I want to make sure everyone gets to see Matt Taven finally become the first ever Ring of Honor Grand Slam Champion. If that means having to beat the former champion to show everyone that I deserve a title shot, then so be it. Cody just happens to be the next guy.
What would being the first Ring of Honor Grand Slam Champion mean to you?
I think it would really define me. It's been a pleasure to really be a part of something special when it comes to being a part of Ring of Honor's growth over the years. From when I started to now, with our most profitable year being 2017, seeing it just gives you a sense of pride. I was a part of this, to build to this level. So if I can have that moniker, it would be a badge of honor I would wear for a lifetime. So it is not just a goal of this year — it is my primary goal for my career.
Well, I am rooting for you.
Thank you.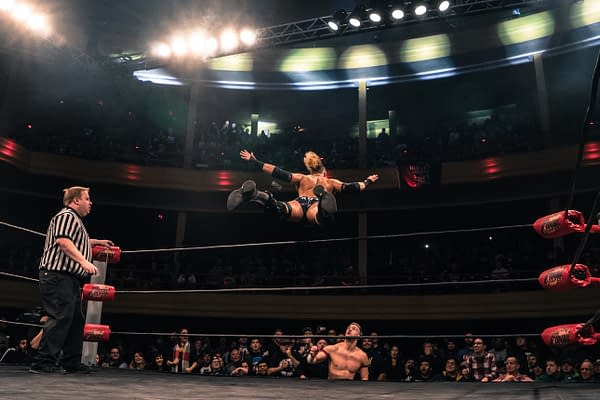 Since BC is a pop culture site, I have to ask: if you could play a superhero in a film, who would you choose?
As a superhero… See, if I was picking a more classic guy I would choose Batman, because I never got into the superhero world after the top three guys. But, not really knowing too much about the background of Aquaman, I am a big fan of water and being in the ocean at all times. I have a little bit of Aquaman in me. So maybe I would go with that. Maybe I can be the first guy to take Aquaman to the next level.
That's funny — I totally thought that you were going to say Aquaman!
You know, you talk to the fishes, you swim around all day, hang out at the beach; I am sure there's plenty of great scenery. Aquaman is where it's at.
I write mostly about collectibles; did you collect wrestling figures when you were a kid?
I did! I was a Hasbro figure guy. It's so funny the different stages you go through in life — I was a wresting fan as a little kid. Man, you get older, and obviously I didn't use the figures for a while. I remember cleaning out stuff — maybe even when I was going to college — and digging through old stuff and came across these action figures, and I had a cousin that was super into wrestling and gave it to him. And now I'm like, "Maybe I should have held on to those." They would be a good collectible thing I could have for the memories. At the time I just didn't think I would use them again, or that they would be worth something. You see these people paying these outrageous prices for these things, especially the Hasbros. I was a big action figure guy. Hasbros, the WCW smaller hard figures — anything from the early to mid-'90s I was grabbing.
Did you have a favorite Hasbro?
Oh man… When I first started getting hooked on wrestling, it was the Ultimate Warrior when I was five or six with the colors and the entrance and pomp and circumstance — he got hooked me as a kid. So the one where he had the gorilla press saw a lot of action. I think I had to have my mom re-buy it because I broke the fingers on the original one.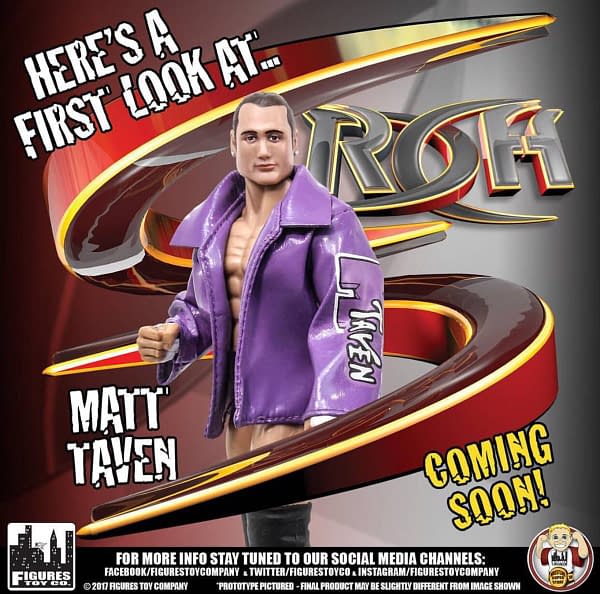 Last July, they announced you are getting your own action figure. How crazy is that?
It's pretty nuts! You can always tell when something is a big deal because friends and family that only kind of check in with your wrestling career start being like, "Ooh, did you hear that?" When those people start hitting you up like crazy, you know how big a deal it is. Me being a lunatic wrestling fan, everything that happens is a huge deal to me. I was obviously freaking out, that is [what] was going to happen. It's one of those things where you can say, "Well, I made it this far — I have an action figure."
What would your dream figure of yourself look like? What gear/match would it represent?
There's been a couple seasons of Taven so far. It would be cool if there was figures of me and Mike and Maria when we were the IWGP and Ring of Honor tag champs, that whole look with the leather jackets and stuff. That would be pretty cool. But my Final Battle getup with the glitter jacket and my staff and that whole deal — I think that would be a pretty cool action figure. Either of those would be ones where I would say, "Don't open that package!"
Last question: this time next year, where do you see yourself?
Ring of Honor Champion.
* * * * *
Ring of Honor Music City Excellence takes place this Saturday, January 20th at the Nashville Municipal Auditorium in Nashville, Tennessee. There will also be meet and greets before the show and during intermission. For more information and to purchase tickets, click here to go to the event page on rohwrestling.com
---
---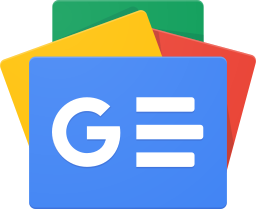 Stay up-to-date and support the site by following Bleeding Cool on Google News today!