Riverdale Preview: The Gang Plays A Deadly Round of Killing Mr. Honey
After a week that saw The CW's Riverdale paid its respects to the themes and vibes of David Lynch, it's only fitting that Twin Peaks' "Shelly Johnson" (Mädchen Amick) would be taking over the director's chair for this week's chapter, "Killing Mr. Honey". In an unexpected twist that keeps the "weird" theme rolling, Amick's directorial effort will also be the series' abrupt season finale. With the coronavirus pandemic shuttering productions across the board, Riverdale (as was the case with The Flash) is having to wrap things up early (going 19 eps instead of the planned 22 eps) and it looks like they're doing it in murderous style. Principal Honey (Kerr Smith) has been the fly in the Vaseline for our heroes all season, so what better subject for Jughead's (Cole Sprouse) college submission story. Our two biggest concerns? We're not sure a "revenge murder fantasy" is the best thematic choice for college admission, and we definitely don't think it's a good idea working on stories like this with others when there are creepy "snuff" (???) videos making the rounds. Maybe we're just prudes.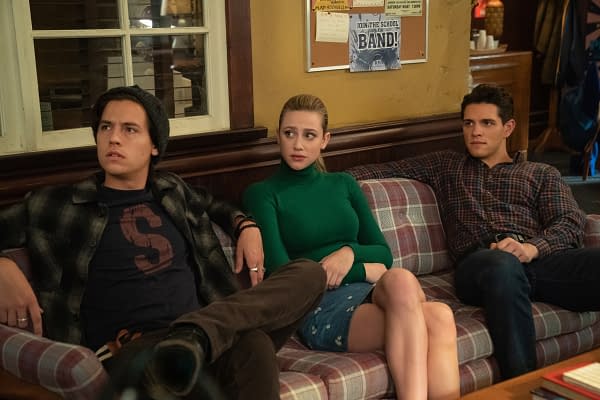 Riverdale season 4, episode 19 "Chapter Seventy-Six: Killing Mr. Honey": MADCHEN AMICK DIRECTS THE EPISODE — After receiving a letter from the University of Iowa asking him to submit a story, Jughead (Cole Sprouse) works on a twisted tale about the gang's revenge fantasy against Principal Honey (guest star Kerr Smith) for all the ways he's ruined their senior year. KJ Apa, Lili Reinhart, Camila Mendes, Madelaine Petsch, Marisol Nichols, Mädchen Amick, Mark Consuelos, Casey Cott, Skeet Ulrich, and Charles Melton also star. Mädchen Amick directed the episode, written by Ted Sullivan and James DeWille.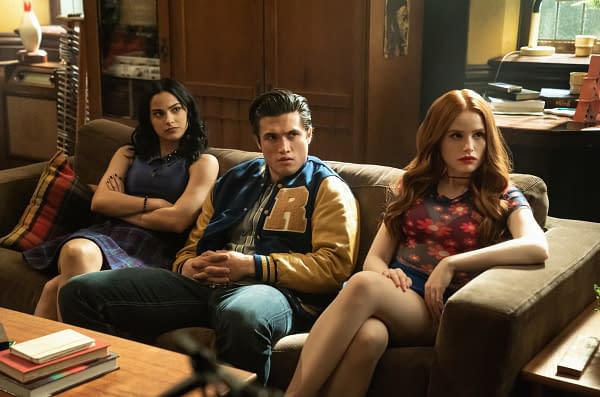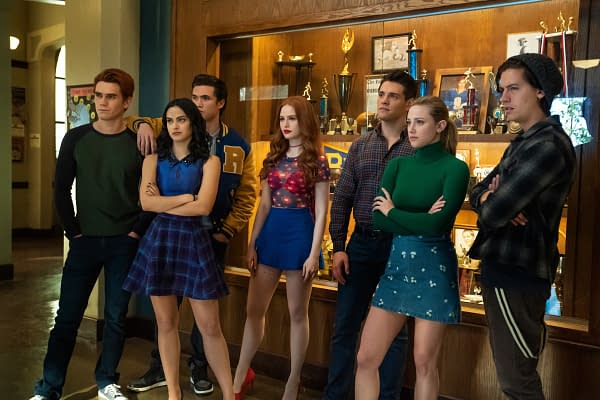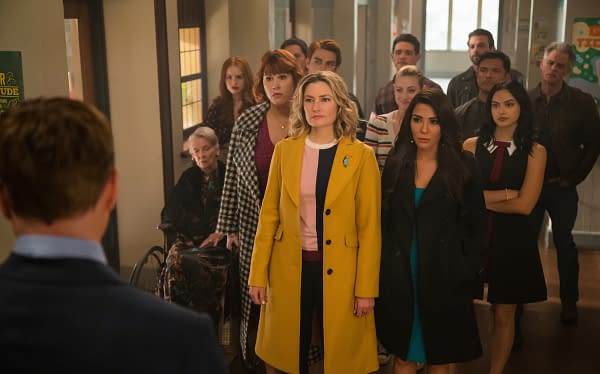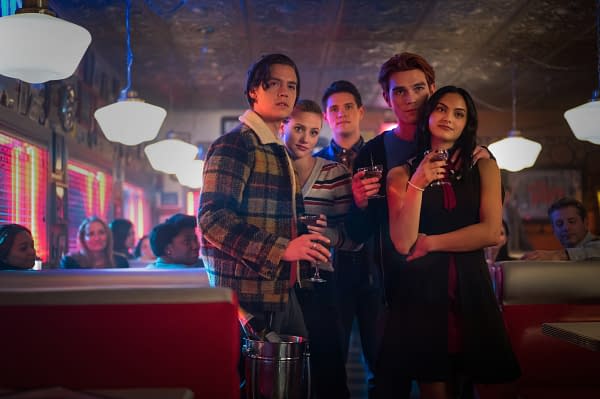 The CW's Riverdale stars KJ Apa as Archie Andrews, Lili Reinhart as Betty Cooper, Camila Mendes as Veronica Lodge, Cole Sprouse as Jughead Jones, Madelaine Petsch as Cheryl Blossom, Marisol Nichols as Hermione Lodge, Madchen Amick as Alice Cooper, Casey Cott as Kevin Keller, Mark Consuelos as Hiram Lodge, Skeet Ulrich as FP Jones, Charles Melton as Reggie Mantle, and Vanessa Morgan as Toni Topaz. Filmed in Vancouver, BC, Canada, Greg Berlanti, Sarah Schechter, Roberto Aguirre-Sacasa, and Jon Goldwater serve as executive producers. Warner Bros. Television and CBS Television Studios produce, in association with Berlanti Productions.