Posted in: ABC, Paramount+, TV | Tagged: 90s Con, Caroline Rhea, melissa joan hart, sabrina the teenage witch
---
Sabrina: Hart Feels "Brave Enough" to Join Rhea for Stand-Up Comedy
Melissa Joan Hart is looking to follow her Sabrina the Teenage Witch TV aunt Caroline Rhea by braving a stand-up comedy stage in Nashville.
---
Melissa Joan Hart's not a fluke when it comes to her expertise in the sitcom world with her success in coming-of-age youth series Clarissa Explains It All and Archie-verse supernatural series Sabrina the Teenage Witch, the latter ran for seven seasons across ABC and The WB from 1996-2003. Hart developed a lifelong friendship with her castmates which includes TV aunt Caroline Rhea, who plays Hilda Spellman. Prior to the sitcom, Rhea was a regular in the stand-up scene making her feature debut in an uncredited appearance in 1986's Meatballs III: Summer Job. The two reunited with castmates Beth Broderick (Zelda Spellman), Nate Richert (Harvey Kinkle), Jenna Leigh Green (Libby Chessler), and Nick Bakay (voice of Salem the cat) at 90s Con in Tampa, Florida, which are within compliance of the SAG-AFTRA strike.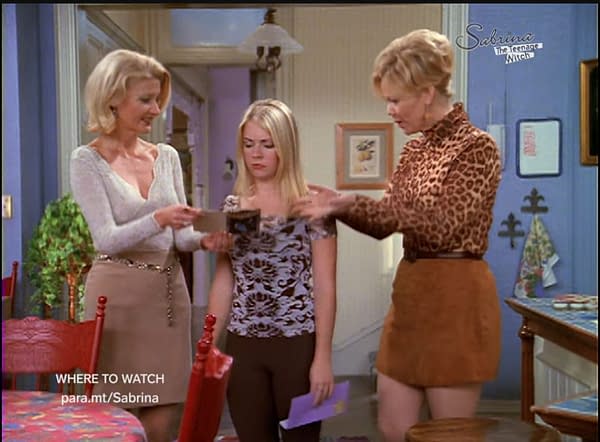 A "Sabrina" Comedy Tour?
"[Caroline] is trying to get me to do stand-up. I guess I'm gonna open for her, I don't know. We don't know yet," Hart told The Messenger. "I think I'm brave enough to try it. I love watching it. You know the honest truth is when I go to some of these USO tours, or there's something I want to do with the troops or entertain a group of people, I don't sing, and I don't do standup, so I have nothing whatsoever to do on stage. So if I feel like I have nothing to offer, come on. If I have a set, I can go entertain the troops and just have more fun, show up somewhere, do a little set, and I can go do charity events. I feel like I'm missing this aspect of my career."
Rhea confirmed Hart will join her for an upcoming Halloween show in Nashville as actors work on side projects with the ongoing strike that includes the WGA. "She's funny!" Rhea raved in front of the audience. "I can teach anybody to be funny… well, if they are funny, I can teach anybody to do stand-up. You have to be funny first. You can do it. I've heard you rant and rave. Don't be afraid. She's very funny. Melissa has got a brilliant voice when she uses it. She's the voice of reason, and she's brave, and she talks about everything. And she's hilarious when she's on one of her rants." For more, you can check out the interview here. Sabrina is available to stream on Paramount+.
---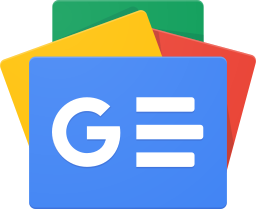 Stay up-to-date and support the site by following Bleeding Cool on Google News today!