Sandra Oh has just made history with her Emmy Nomination for Lead in a Drama Series. She is now the first Asian Actress to receive a nomination in the category! Oh is no stranger to the Emmy Awards. She's been nominated five times before in the Outstanding Supporting Actress in a Drama Series category, but never as a lead.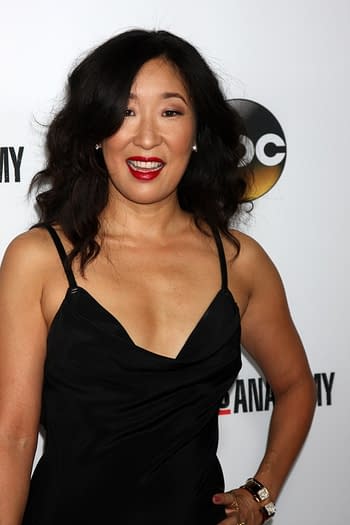 That all changed with her portrayal of Eve Polastri in BBC America's Killing Eve. One of my favorite things about Sandra Oh's career is that her roles have included those that revolve around her ethnicity, and many that don't. One of the dangers of being a minority artist is the perpetual typecasting one endures. It's easy to only be offered roles that center around one's heritage or culture and to never break out of that cycle. Oh has managed to avoid that.
While Oh has been in an incredible variety of works, arguably her most notable role was as Dr. Cristina Yang on Grey's Anatomy, arguably her most notable role was as Dr. Cristina Yang on Grey's Anatomy, where she spent a decade having to play second fiddle to Ellen Pompeo's Meredith Grey. I maintain that the character of Yang (thanks greatly to Oh's portrayal) was perpetually a much more fascinating and well rounded character. Either way it was a relief to have an Asian actress in a pivotal role on a network television show.
Oh finally stepped into the leading spotlight with Killing Eve and it has paid off in bounds. One hopes that her success in this category will remind the film and television industry that actors of all colors can be leads, and that they should look for outstanding talent outside the norms of what has been typically homogeneously cast before.
Enjoyed this article? Share it!