Sang Kyu Ki Replacing Steven DeKnight as Showrunner on Mark Millar and Frank Quitely's "Jupiter's Legacy" For Netflix?
Jupiter's Legacy is the upcoming Netflix adaptation of the Mark Millar, Frank Quitely and Peter Doherty superhero comic book from Image Comics.
The word on the web is that one of the show's writer Sang Kyu Kim will be its new showrunner, replacing Steven DeKnight, who left the production suddenly last month.
Kim has previously worked as writer and producer on Designated Survivor, 24: Live Another Day, The Walking Dead, and Hawthorne.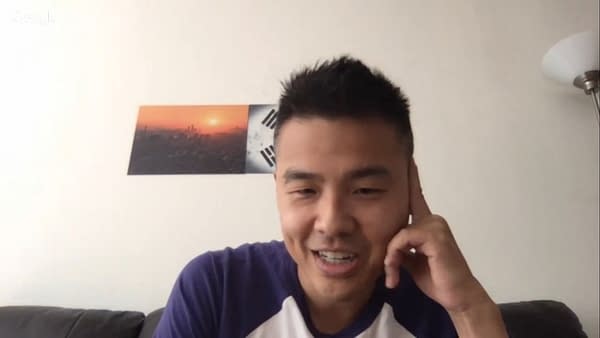 The Jupiter's Legacy comic explores the generational conflict between a group of aging superheroes known as the Union, who used the powers they gained in 1932 for the betterment of mankind, in particular their leader, Sheldon Sampson (also known as the Utopian), and their children, who are daunted by the prospect of living up to their parents' legacy. Other conflicts and themes in the book include sociopolitical and economic differences among the older heroes and the end of capitalism, in the form of Sheldon's differences with his brother, Walter, which were inspired by Millar's reaction to the Great Recession. The series' storyline is further explored in the spinoff series Jupiter's Circle, and which depicts the lives of the six founding members of the Union in the 1950s and 1960s.
The series will star Josh Duhamel as Sheldon Sampson, leader of the superhero team, The Union, Ben Daniels as Walter Sampson, Sheldon's older brother, Leslie Bibb as Grace Sampson, Sheldon's wife and one of the most powerful heroes on the planet, Elena Kampouris as Chloe Sampson, Grace and Sheldon's daughter, Andrew Horton as Brandon Sampson, Grace and Sheldon's son, Mike Wade as Fitz Small, one of the most valued members of The Union, Matt Lanter as George Hutchene, Sheldon's closest ally before turning against him and the rest of his teammates in The Union, Tenika Davis as Petra Small, Fitz's daughter and Chase Tang as Baryon, a supervillain