Mark-Paul Gosselaar, who played Bayside High's resident schemer and 90's Ferris Bueller-wannabe Zach Morris in NBC's Saved by the Bell, revealed that he would be interested in returning to the franchise for NBCUniversal's (NBCU) updated project. One problem: he hasn't been approached about being a part of the new series announced by NBCUniversal earlier this week when they unveiled their upcoming Peacock streaming service (set to debut in April 2020).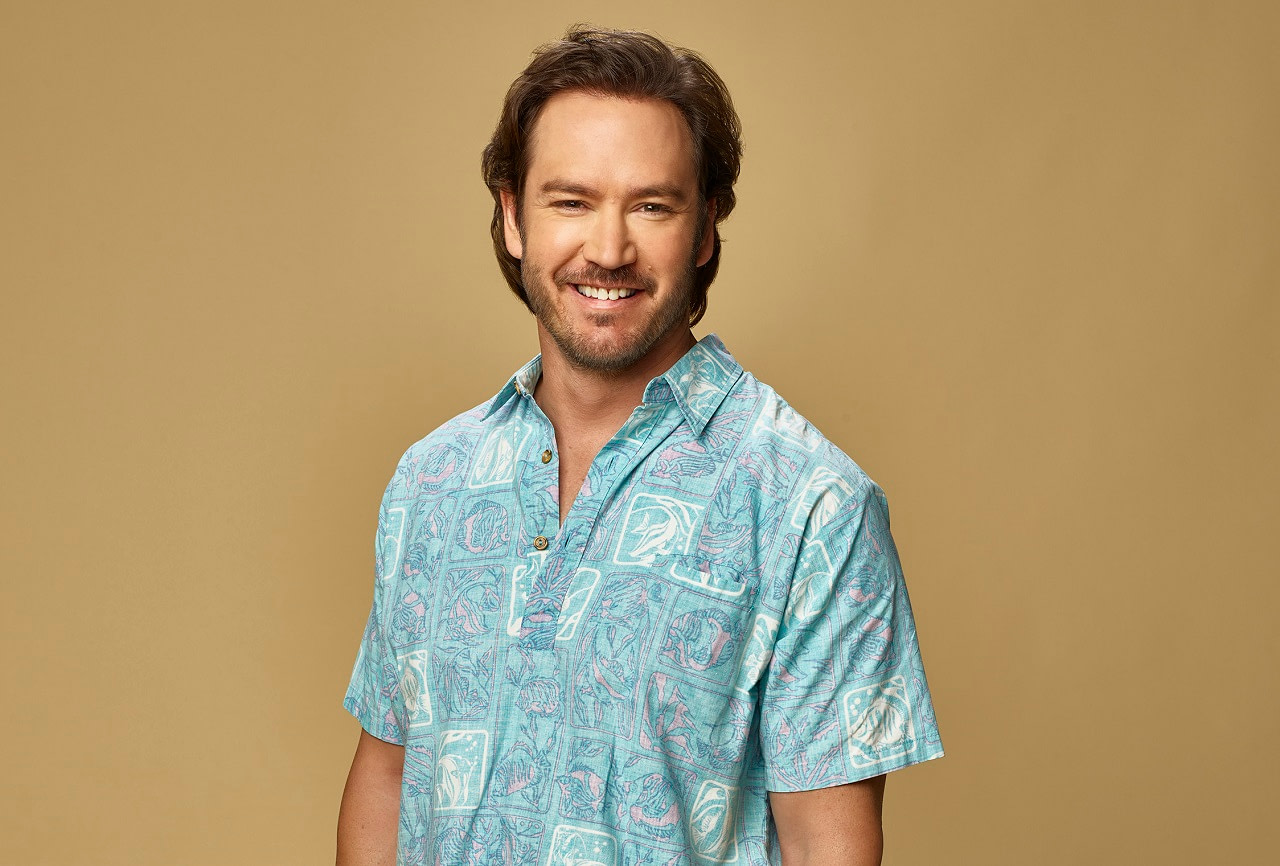 Gosselaar was promoting Mixed-ish (a spinoff of Black-ish on ABC) and found out about the series pretty much at the same time as everyone else.
Mark-Paul Gosselaar hasn't been approached about a #SavedByTheBell reboot, but he's definitely interested #mixedish pic.twitter.com/3Pxh4sL0cr

— Variety (@Variety) September 18, 2019
"I read it in the trades just like everybody else this morning, Honestly, I was never approached. I haven't been approached and I woke up to the news this morning with a 'huh' kind of response."
When it comes interest in the new series, Gosselaar still embraces what the show did to help launch his career… but NBC will have to make the move.
"I'll allow them to talk first before I say, but yes, I've always been interested, yeah, of course."
Gosselaar has been involved with the show since the beginning when it debuted as Good Morning, Miss Bliss with Hayley Mills in the 1988 for the Disney Channel. The following year, NBC picked up the series and renamed it Saved by the Bell and chose to emphasize the show around the students more than the more-faculty focused Bliss. The show re-focused on Morris and retained fashionista Lisa (Lark Voorhies), his best friend and resident nerd Samuel "Screech" Powers (Dustin Diamond) and goofy and at times, stern school principal, Richard Belding (Dan Haskins).
The setting was shifted from John F. Kennedy Junior High School in Indiana to Bayside High in California and new students were introduced in Kelly Kapowski (Tiffani Amber-Thiessen), cheerleader and Zach's love interest; AC Slater (Mario Lopez), Zach's rival and multitalented jock; and Jessica "Jessie" Spano (Elizabeth Berkley), who is a perfectionist, unlikely best friend to Zach, activist and bookworm.
Saved by the Bell ran four seasons (1989-1993), spawned two made-for-television films in Hawaiian Style (1992) and Wedding in Las Vegas (1994) and two spinoffs in The College Years (1993-1994) and The New Class (1993-2000). Gosselaar, Lopez, and Voorhies all made guest appearances for the final episode of The New Class. Diamond was in the main cast for every show and film. Gosselaar, Thiessen, Diamond, and Lopez were the only cast members from the original series to go to The College Years.
What is known about the NBCU reboot is that Lopez and Berkley are set to executive produce and reprise their roles as Slater and Spano, respectively, now married with children having to deal with more contemporary issues and hardships – like Morris being elected to governor of California.
The last cast reunion took place on The Tonight Show Starring Jimmy Fallon where Gosselaar, Thiessen, Lopez and Berkley did a bit about Fallon's "days" at Bayside High. Scarily enough, despite the show being off the air for more than 30 years, most still looked the same. While there is hope for at least Gosselaar to make an appearance, it seems as likely that Thiessen and Haskins will participate in some form even if it's a cameo or one-off.
The giant head-scratcher will be if Voorhies is interested in being invovled, which may be a question mark priority-wise considering her last acting credit was in 2012 (according to IMDB). What might approach "snowball's chance in hell" is Diamond, whose tell-all book likely scorched (or "screeched") any potential chances of reconciliation with his former cast mates on top of his existing legal troubles.
So for now… *Timeout* Do you think we'll see Zach Morris again?