'Schooled' Season 1, Episode 11 "Glascott Mascot": It's All About Respect [SPOILER REVIEW]
Welcome to Bleeding Cool's review of ABC's Schooled. As mentioned in this week's review of The Goldbergs, it appears that ABC's sister shows are foreshadowing a build toward Schooled's season finale. In that review, we talked a little about what The Goldbergs is potentially setting up. In this review of Schooled, we're going to take a look at how that set up might impact this series.
But first, let's talk about "Glascott's Mascot"…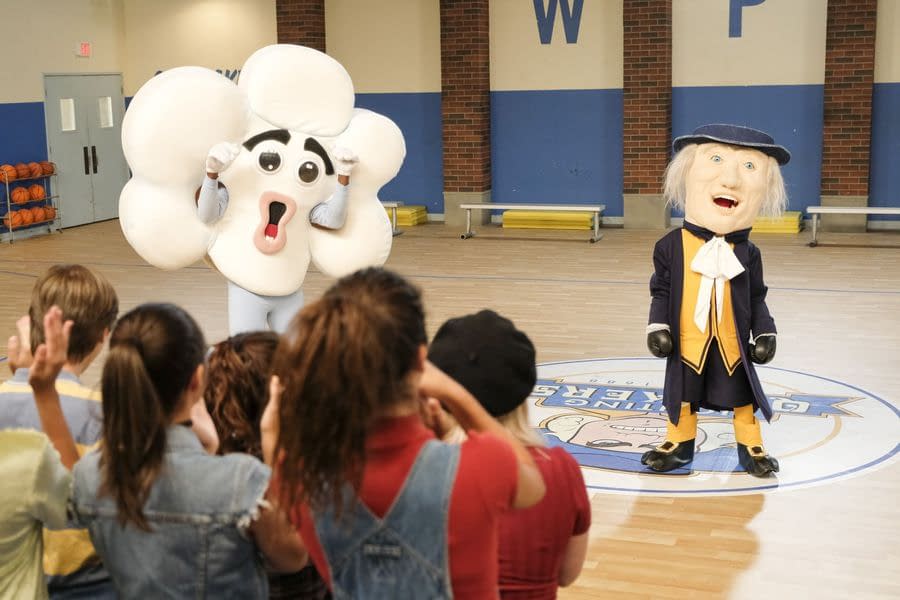 The main storyline of the episode deals with issues concerning William Penn's mascot, The Quaker. Mellor feels it's too soft. Glascott agrees and takes it upon himself to design a new mascot for the school. Thus, The Wind. Mellor convinces the school board to name him the "sports principal", putting him on equal footing with Glascott in the school's hierarchy.
The two butt heads constantly. Mellor wants to be in charge. He's always wanted the principal's job and was upset when the board selected Glascott over him. Glascott just wants respect. He's doing his best as principal but clearly the board doesn't think he's doing a good job if they're giving a portion of his responsibilities to Mellor.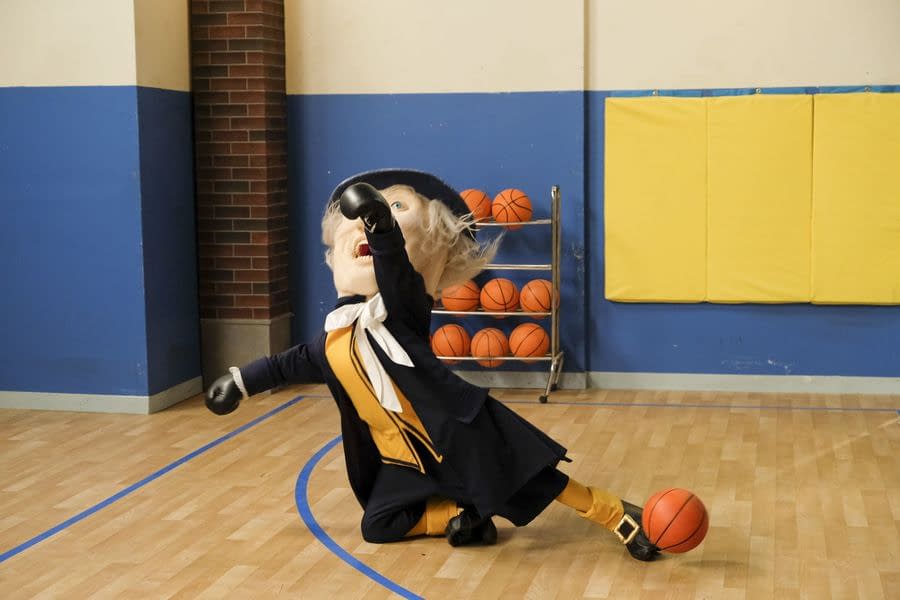 Mellor understands that Glascott can't get that respect from the staff, the students, or the board with him pulling against Glascott, so Mellor steps down as "sports principal" on the condition that The Wind never shows up at a sporting event. As always, the chemistry between Tim Meadows as Glascott and Bryan Callen as Mellor is fantastic. The storyline was a bit by-the-numbers, but the actors continue to do a great job every week of adding layers of humanity to characters who, because of their profession, can be hard for folks not employed in education to identify with at times.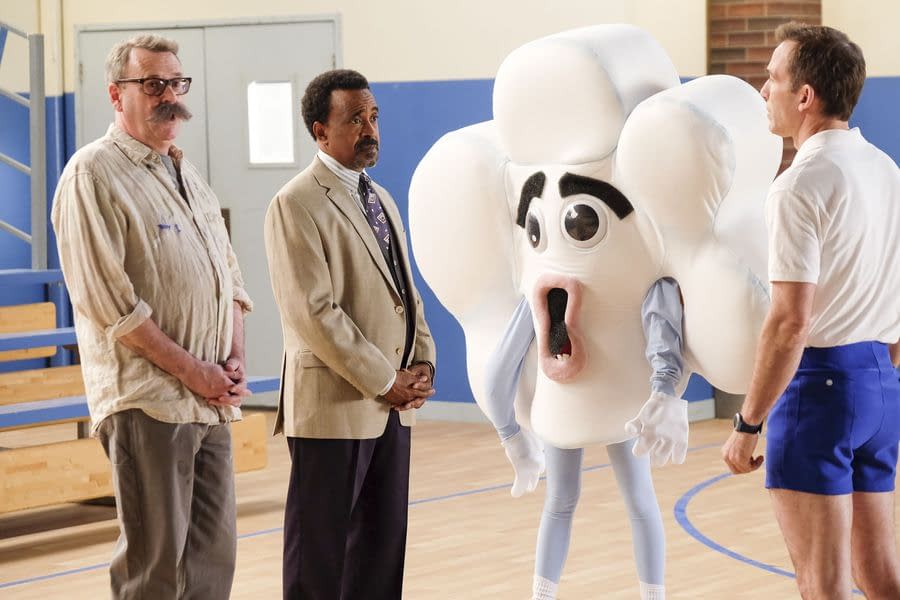 If it's hard to identify with coaches and school principals and remember that they are people with the same dreams and insecurities as the rest of us, then it is more so with the school janitor. After watching Pump Up The Volume, a student asks CB about restarting the school's radio station. The janitor has experience, but no one thinks to ask him to get involved. When the kids start spreading rumors about CB and Lainey being an item over the air, CB and Lainey shut the station down – but the janitor goes pirate and continues to represent the voice of the kids. Realizing they blew the potential to get another adult who cares about these kids involved in their education, CB and Lainey restart the club with the janitor as the faculty advisor.
So what of those rumors? Lainey says that she's still hung up on Barry after all these years, and being back in this school where they shared so many memories is harder than she had anticipated. CB takes the hint and offers to just be friends – though it's clear that he hopes for something more.
Schooled has established that Lainey is ashamed of not making it big after high school and embarrassed to have taken a teaching job. With the final two episodes of the season titled "CB Likes Lainey" and "Dr. Barry," is it possible that finding out that Barry is a successful doctor (and possibly married to series newcomer Kim) is what finally drives Lainey into a waiting CB's arms? That's my guess, but we'll have to wait until both The Goldbergs and Schooled return for their final two episodes of their respective seasons in May.
Schooled airs at 8:30 p.m. ET/7:30 p.m. CT on ABC.
Schooled stars Meadows as Principal Glascott, Callen as Coach Mellor, AJ Michalka as Lainey Lewis and Brett Dier as CB. Guest starring is Stephen Tobolowsky as Earl Ball, Lennon Parham as Liz Fleming, Alphonso McAuley as Coop, Greg Proops as Mr. Granger, Dallas Edwards as Aaron, Reece Caddell as Debra, and Hayley Orrantia as Erica Goldberg.