Posted in: Audio Dramas, Preview, streaming, TV, YouTube | Tagged: andre holland, Audio Drama, audio dramas, bleeding cool, cable, Phylicia Rashad, podcasts, Saheem Ali, shakespeare, Shakespeare in the Park, streaming, television, tv
---
Shakespeare in the Park 2020: NYC Theater Series Goes Radio Play Route
Shakespeare fans, rejoice! Summer usually ushers in with its outdoor performances, more often Shakespeare plays abound though many have had their seasons canceled because of COVID-19 safety concerns. The Public Theater in New York City has found a creative solution for this, keeping both audiences and performers safe all while keeping the show free to the public. They're turning their summer production traditionally staged in Central Park into a four-part radio play to be broadcast July 13 – 16 on WNYC and also be available as a podcast.

Half of The Public Theater's 2020 production slate is Richard II, directed by Saheem Ali and starring André Holland in the titular role and Phylicia Rashad as the Duchess of Gloucester. The company has staged Richard II twice before in their 64-year history: first in 1961 with J.D. Cannon and James Earl Jones and again in 1987 starring Peter MacNicol. The other half of their summer season was set to be a revival of a musical version of As You Like It, though that production will not be heard on the radio this summer.
"I came to my senses and realized that it's not my job to make theater if the conditions are right to make theater, but to keep making theater no matter what the conditions are," said Oskar Eustis, the Public Theater's artistic director. "It was easy to see we couldn't afford to let Shakespeare in the Park vanish completely from the cultural scene. These are not the ideal ways — we would like to be in the Delacorte — but in the absence of that, it feels like the right thing to do." The Public Theater has also partnered with PBS television stations to broadcast a filmed version of last year's staging of Much Ado About Nothing, which is set to air August 14. The production, previously shown as part of their Great Performances series, is directed by Kenny Leon and stars Danielle Brooks and Grantham Coleman.
---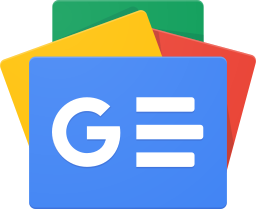 Stay up-to-date and support the site by following Bleeding Cool on Google News today!