This new clip from the upcoming third episode of The Shannara Chronicles is a bit of a spoiler. When we left off, Eretria (Ivana Baquero) had just witnessed Allanon (Manu Bennett) being ambushed and captured by General Riga (Desmond Chiam). Knowing that Wil (Austin Butler) is in danger, she heads off to find him.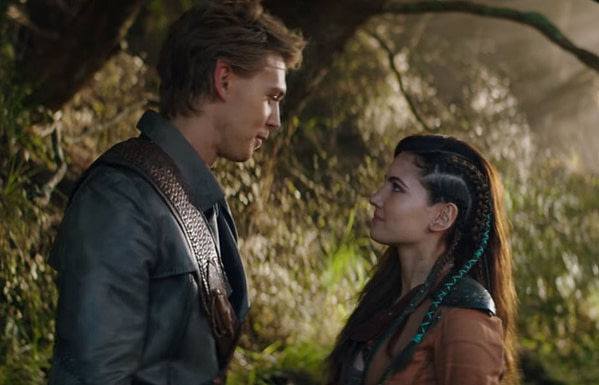 The clip has Eretria already having caught up with Wil and Mareth (Malese Jow), and she has Garet Jax (Gentry White) with her. We see that Eretria still has very strong feelings for Wil, and he admits to using the Elfstones to revisit his memories of Amberle (Poppy Drayton). They also seem to be standing outside of a place, they have a less-than-great plan, and Eretria is giving Wil a lockpick to put under his tongue and what appear to be fake elfstones.
Could they be just outside of Graymark looking to letting Wil be captured and his "elfstones" be taken away in an attempt to get him close to Allanon? If they're showing us that much of the plan up front, you know things aren't going to go well. Guess we'll know for sure tomorrow night.
The Shannara Chronicles airs Wednesdays at 10 p.m. ET on Spike.