NBC has released another of their upcoming Super Bowl ads for the 2018 Winter Olympics in Pyeong Chang, South Korea. While the first ad we share featured Alpine skier Mikaela Shiffrin in her Captain Marvel themed uniform. This new ad features snowboarder Shaun White and Iron Man… but not the Marvel Comics character but rather the Black Sabbath song. White is looking for redemption after failing to medal in the 2014 games in Sochi. The 31-year-old is considered a pioneer in his sport and has taken home two Olympic gold medals so far.
The commercial shows him as being laser focused on the games, reviewing footage of previous runs and mistakes. His mind wandering during a dinner where the table turns into a half-pipe and him visualizing himself on a run. He also seems to have snow in his living room.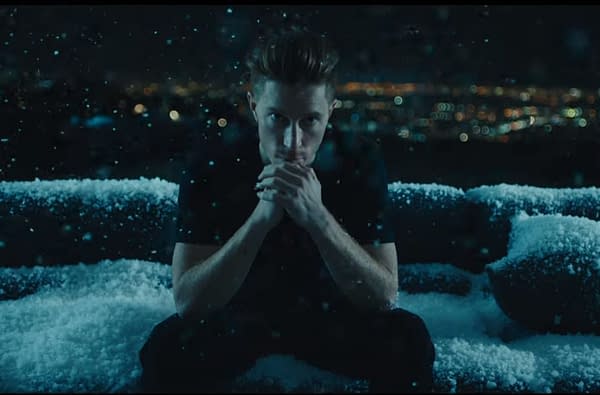 White is coming off an injury that occured around the time he was filming this commercial, it left him with 22 stitches in his face and 62 stitches total. The injury didn't slow him down as he qualified last month for Team USA, scoring a perfect 100.00 at the U.S. Grand Prix event.
This is one of five "Best of USA" 60-second videos that will run during the Super Bowl airing on NBC this Sunday.
https://youtu.be/wPg2HWdUY_E
Enjoyed this article? Share it!