[SXSW 2019] Hulu's 'Shrill' Presents a Bold, Brave New Face of Comedy [SPOILER REVIEW]
Annie (Aidy Bryant) wants to have it all. But her ultra-demanding boss won't give her a shot at writing her first article and her boyfriend is more of a long-term booty call. While she knows she deserves better, her weight makes her self-conscious and thinks she has to settle. But some sage advice from a stripper as she reviews the Chinese food buffet at a strip club helps change her perspective and start calling more of the shots. Welcome to Shrill, the new series from Hulu which premiered its first two episodes at the South By Southwest (SXSW) Film Festival Monday night, March 11th in Austin, TX.
https://youtu.be/JyUr_-jxWZA
From Executive Producers Lorne Michaels and Elizabeth Banks comes Shrill, a comedy series starring Aidy Bryant (Saturday Night Live) as Annie, a fat young woman who wants to change her life — but not her body. Annie is trying to start her career while juggling bad boyfriends, a sick parent, and a perfectionist boss.
First, this show is funny – and a lot of that "funny" has to do with Bryant, who has always done excellent work on NBC's Saturday Night Live. Obviously, her SNL boss Lorne Michaels also saw her potential – even serving as an executive producer on the series alongside the always amazing Elizabeth Banks (shame on you if I have to list what she's been in and known for).
The show isn't quite a dramedy, though it does have some truly genuine emotional moments. The pilot episode has a twist I didn't see coming and a resolution that tells the viewer everything they need to know about the type of show this is going to be. It has something to say – a message that deserves to be heard – but it does so in a way that's not preachy nor does it try to force a particular viewpoint upon the viewer. While never lacking for a laugh, it's also realistically inspiring.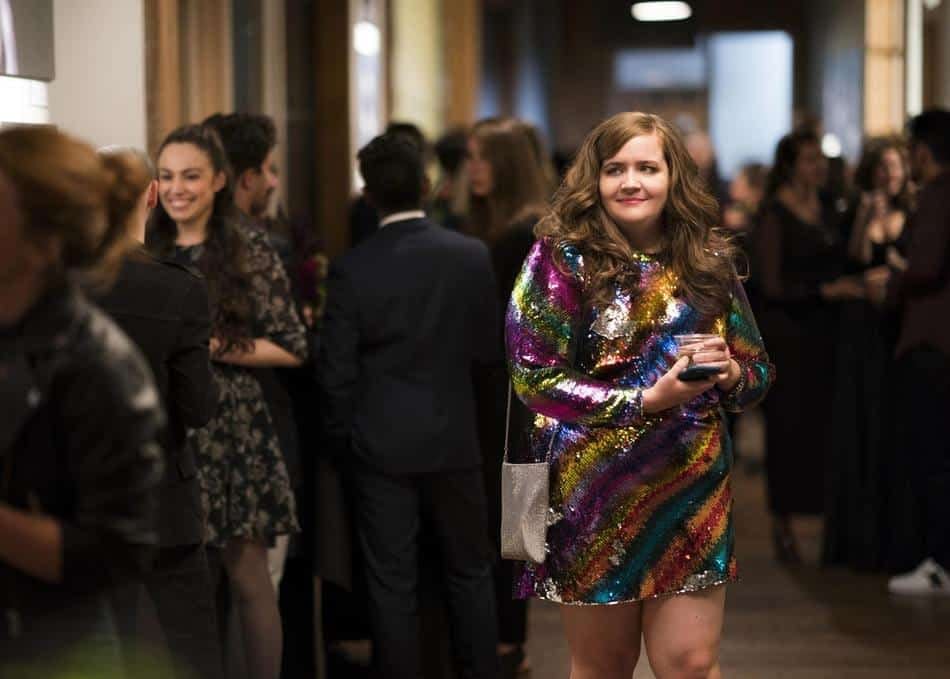 Much of the show's humor also comes from the supporting cast, like Annie's boyfriend and his roommates and their completely awful Alcatraz podcast. Annie also deals with her sick father (Daniel Stern) and passive-aggressive mother (Julia Sweeney), who are just spectacular.
Annie's boss (John Cameron Mitchell, of Hedwig and the Angry Inch fame) and co-workers at the alt weekly newspaper she writes for are also just terrible, and it just never gets old making fun of hipster stereotypes.
Spoiler Alert: one of the best laugh lines from the screening involves her boss claiming that he doesn't need to be lectured about female empowerment… he was the original bass player for Bikini Kill!
https://youtu.be/PVA7lfEGKkQ
Beyond being incredibly funny, Shrill is infused with a different kind of energy that places the series in a comedic category all its own. You'll have the opportunity to see just how right I am when the 6-episode series premieres Friday, March 15 – exclusively on Hulu.