My favorite weekend of the year is coming up, and it's not because my first day is part of it. The NFL draft kicks off on Thursday night with first round selections, then Friday rounds two and three with four through seven taking place on Saturday. To put it in Comic terms, its like the weekend when the X-Men editors get together and decided which mutants are on the Blue team, which go Gold and which are Red. Making a selection in the draft is not easy. Experts study all the players coming out of college, trying to find their strengths and weaknesses both on and off the field and trying to predict how they'll project as a professional and rank them based on all the other players available. From there a team makes their decision based on those rankings and their particular needs. Just because someone is the best player available doesn't mean they're right for the team choosing at that point. And need can make a team reach on a player not as good as some of the ones available. Need is why quarterbacks are always taken higher than their ranked. So going into the weekend, knowing what your team needs may help you figure out who they'll take. Here are the basic needs for the AFC South: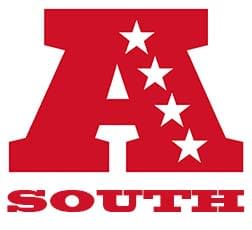 HOUSTON TEXANS – Fans of the Texans don't need to tune into the draft until the late on Friday as the team traded away both their first and second round picks to Cleveland last year. Once the do get around to making a selection, they'll have to focus on keeping their quarterbacks healthy as they had the most sacks against them as any team in the league. They've brought in some help through free agency, but still need some depth at guard and tackle. They also needs some help in their secondary, but with injuries the last two season to J.J. Watt has hurt their pass rush, getting him healthy or bringing in an edge rusher might help the secondary as well.
INDIANAPOLIS COLTS – Any thought that the team was becoming disillusioned with Andrew Luck was answered when they traded their #3 pick to the Jets and moved back to #6. You don't move back if you want a quarterback in this draft. If Luck is healthy, then he's the man otherwise Jacoby Brissett showed them enough to give them confidence and focus on other weaknesses… and their is a glaring one. The Colts had the worst pass defense in the league last year and their best corner has moved on to Oakland. But their also switching to a 4-3 defense and will need defensive ends and linebackers that can work in the new system. Except them to pick defense early and often over the three days.
JACKSONVILLE JAGUARS – The Jaguars could go in a lot of different directions with this draft all depending on the players available when it comes time to pick. They really need an offensive tackle that can play the right side and a lineback to replace the retiring Paul Posluszny. They have need for a #1 receiver and could definitely use a cornerback to replace Aaron Colvin who left in free agency. But all of this can shift depending on how management views Blake Bortles. Is he their franchise quarterback or keeping the seat warm? Do they spend an early pick on someone to come in and compete for the job or grab a prospect later in the draft in hope of developing them over time?
TENNESSEE TITANS – The Titans built up their secondary last seasons, but it didn't change much on the stat sheet and that is likely due to the fact that both of their outside linebackers, Derrick Morgan and Brian Orakpo, are getting older. Both are also scheduled to be free agents after this season, meaning the team needs to find some future players to take their place. The secondary can only be expected to hold the receivers for so long, meaning the team has to increase their pass rush if they're going to improve. Later in the draft they may want to take a flyer on a wide receiver to add some depth or an offensive guard that they can develop.
Enjoyed this article? Share it!