Spy x Family: What We're Looking for Out of Season 2 & Film
It has been a week, and it is impossible to get over Crunchyroll's Spy x Family and its great first season, which ended last week. It was a great anime to watch for the two cours that it lasted, with 25 episodes in total filled with fun, action, heartache, smiles, and tons of laughter. It is one of those balls-to-the-walls anime that you cannot help but enjoy every single second of it. The animation was beautiful, and the pace and story were strong, making it easy to care for the characters we are presented with. That said, the sadness will not last long as a second season & a film were announced for 2023, along with a teaser for both and a poster for the film.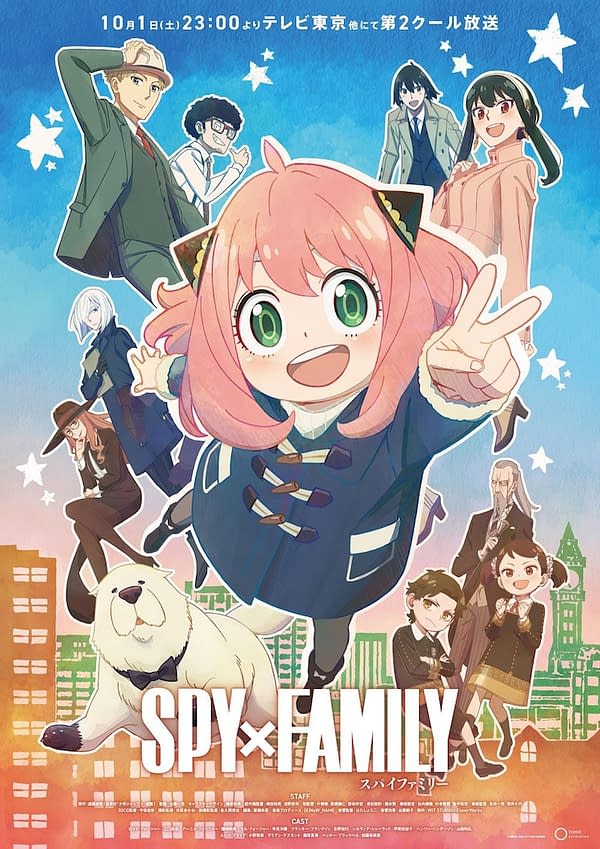 Thankfully it was announced during Jump Festa 2024, before its finale, that Spy x Family will carry on to 2023 with a new season and a film. No dates for their release have been set as of yet. The new season will adapt the Great Cruise Adventure Arc, which fans seem to be very excited about as it seems to be packed with action and fun. From what the trailer teases, we might get to see some Yor and Twilight alone time. The movie, however, will feature an original story and new characters that have not yet been seen in the manga or anime— all from the original creator, Tatsuya Endo. It seems it will be about a very special ooting. There will definitely be a lot to look forward to this year from Spy x Family.
And yes, I have picked up the manga to get caught up before these premieres, however here is what I am looking forward to the most without knowing what is to come in the following arcs:
More Yor and Twilight: As we all know, I am a big simp for these two fake lovers. Between Twilight's confidence and Yor's clumsiness (when she is not being her full-on assassin form) is just the perfect combination for a budding romance that can lead to so much hilarity as they find out who the other really is. I cannot wait to see them drop their masks and just be themselves. There is so much potential for where stories could lead from there.
More Operation Strix and WISE: While everything that is currently going on is under Operation Strix, I am looking forward to seeing more of the ins and outs of being a spy and knowing more about WISE and the Handler. Just like we have met Franky and Fiona, I would love to get to meet more players trying to keep the peace. While we are on the subject, I still need to know the Handler's past; there is something that has been prickling in my brain since she mentioned she had a child before. I want to know if that is true and what happened.
More Eden Academy: And by this, I mean I would love to see more of the collegial Anya life along with teachers and peers. I absolutely adored the episode where she goes out shopping with Becky. I cannot wait to see Anya and Damian getting along and the three of them getting in trouble together.
More Assassin Yor: I would love to see more of her secret life. Who is her boss? And who are they really after? I often come up with theories of WISE's handler being her real boss. That would be insane and awesome at the same time. I do not want to even imagine a scenario in which Yor and Twilight work for opposite sides. Then again, it would be very Mr. and Mrs. Smith, and I would probably love that, too.
More Forger Slice-of-Life: I am a big fan of Forger ootings. I love seeing them learn to interact with one another; it makes the story more organic. I especially love the little moments when Yor and Anya grow together. I think their family moments are very sweet and, at some point, will lead to Twilight having to make a very hard decision of where he really stands as Twilight vs. Loid. Like with Twi/Yor, I really hope the Forger family makes it through Operation Strix as a real family.