'Star Trek: Discovery' – Anson Mount Talks Pike's Fate, Make-Up Being "Better Than Digging Ditches" [VIDEO]
Star Trek: Discovery star Anson Mount stopped by CBS All Access's Facebook Live Show The Ready Room to talk Captain Pike and this week's episode, "Through the Valley of Shadows." Sitting down with host Naomi Kyle, Mount discussed a range of topics in the nearly 30-minute interview. The most interesting tidbits, however, were behind the scenes moments and additional insight into character development for Captain Pike. Mount talks as if he knows Pike and respects the character and the canon, despite much fanboy pearl clutching. Fair warning, major spoilers for "Through the Valley of Shadows" below.
As you likely know by now, this week's episode of Star Trek: Discovery has Captain Pike finally learning about his canonical fate. Pike has a vision of a future in which he is seriously disfigured in a training accident and confined to a motorized wheelchair. While the episode was not without problems, the emotional journey Pike takes is an essential one for his character, and brings Discovery in line with Star Trek canon.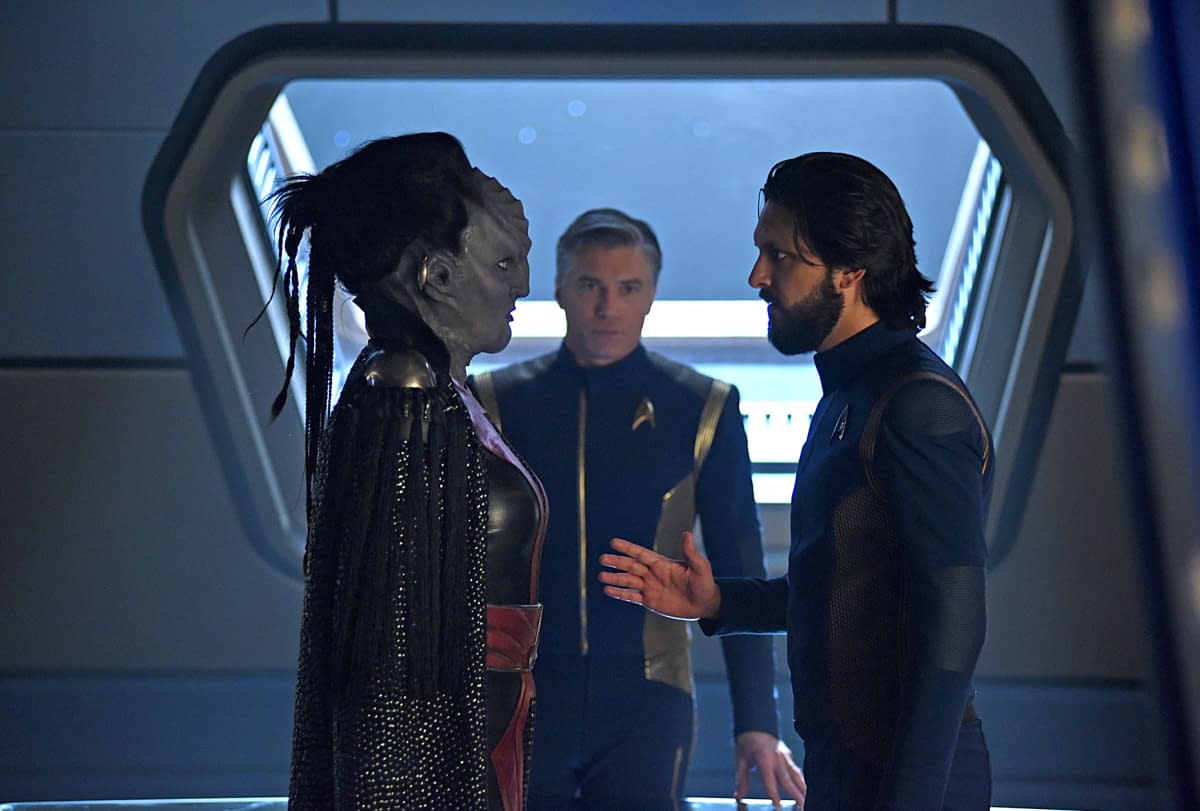 Interestingly, despite the tragic consequences, Mount really liked how the writers handled Pike's discovery of what was in store for him. Pike sees his future and yet still chooses to go forward. Despite knowing that taking the crystal would seal his fate, he does it for the greater good and because he said he would. According to Mount, the way that Discovery handles the sequence makes Pike's fate less tragic. Instead of being the victim of some horrible accident, Pike embraces his future and the consequences of taking the time crystal. He goes from being an observer to playing an active role in his future.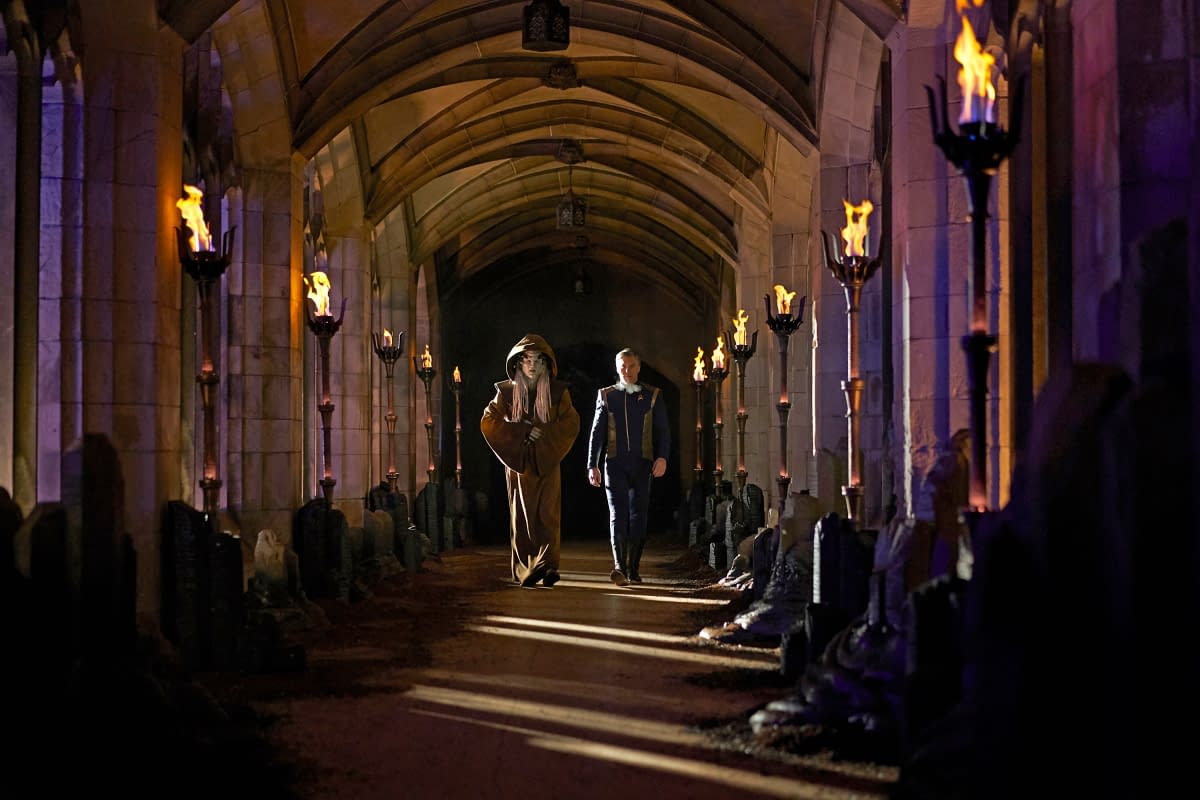 While the storyline was something Mount supported, he was not a fan of the extra prosthetics and make-up required to play the injurerd Pike. He said the experience gave him greater appreciation for Doug Jones and the other actors on Discovery that go through the same process every day. While he doesn't look forward to doing it again, he says the experience was "better than digging ditches." It doesn't seem like the alien make-up and prosthetics are holding back Jones, however: the actor apparently gives impromptu cabaret performances to 80's songs on set. In full costume.
I guess Saru's hooves are almost like high heels?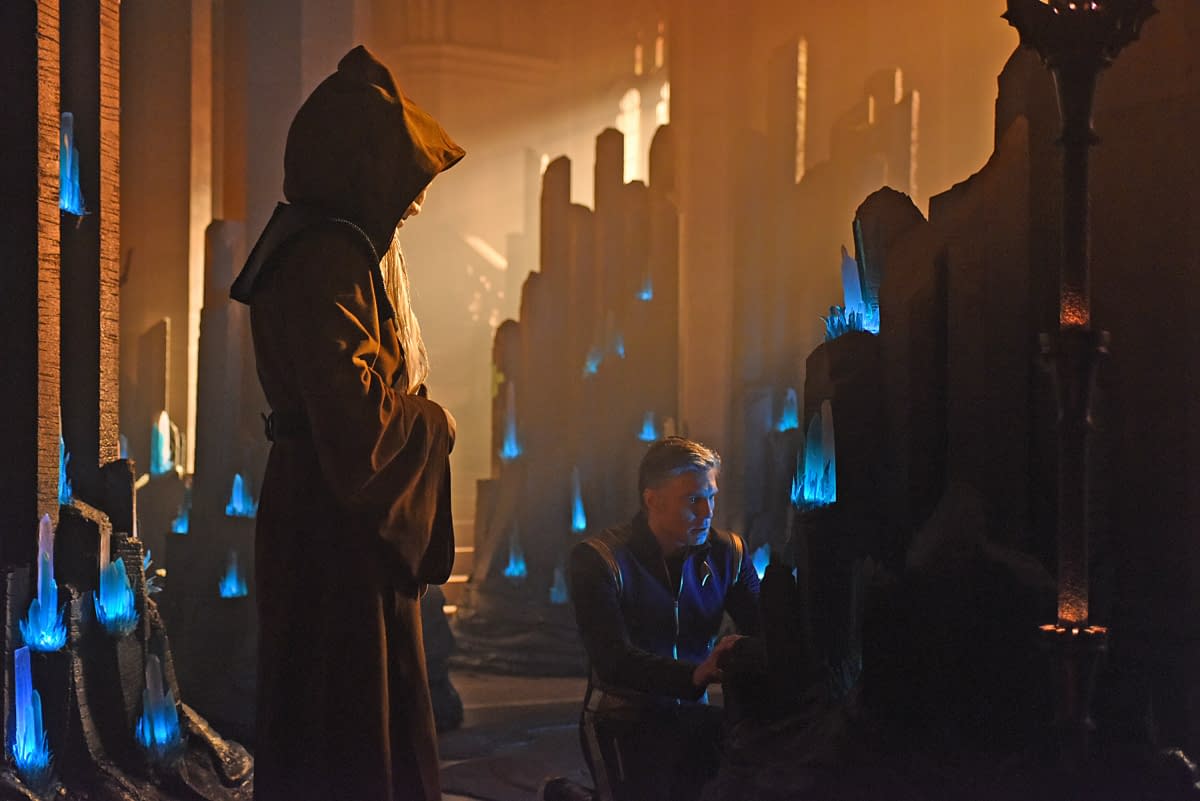 Mount also has some really great insights into his very common-sense, practical approach to acting. He said he just thought about what Pike would be going through over the course of the episode, and when the time came, got up and acted it. The hardest part of the whole thing was the fact that the future vision quest sequence was filmed over multiple days in multiple locations, so he had to be consistent. The additional information he shares about where and how they filmed the sequence was some interesting background.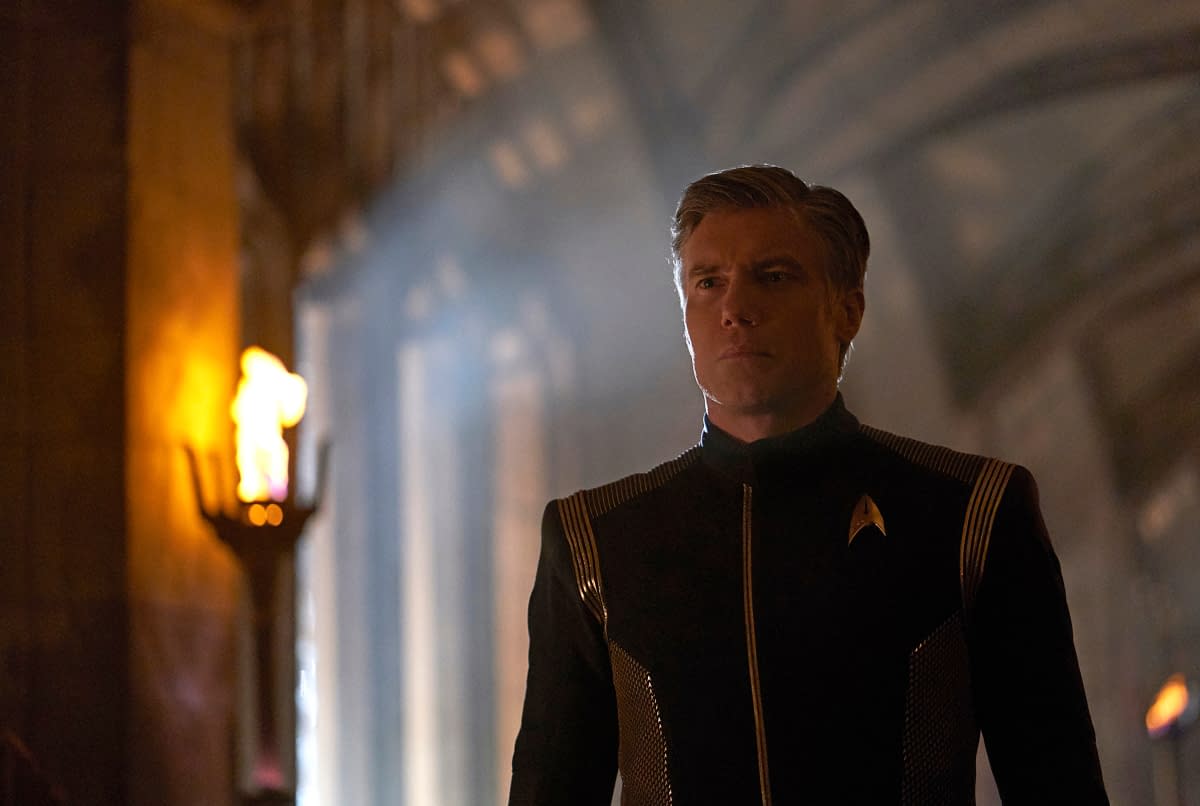 In a related video also released by CBS All Access, "Moments of Discovery: Pike's Sealed Fate," available on MSN, show-runner Alex Kurtzman talks about how filming "Through the Valley of Shadows" was freeing for both the showrunners and writers. Pike's choice allowed them to break from canon and work with a situation no one had ever imagined before. Everything Pike does going forward is a conscious choice, with Pike knowing how it will end. Kurtzman also suggests that it "allows for an entriely new set of stories." Do I smell another spin-off coming?
New episodes of Star Trek: Discovery are available for streaming Thursdays at 8:3oPM EST on CBS All Access. In the meantime, Star Trek's YouTube channel has lots of extra content. And, of course, return to Bleeding Cool for complete coverage.