Star Trek: Picard EP Terry Matalas Previews Worf's Season 3 Mindset
Star Trek: Picard EP Terry Matalas teases that Michael Dorn's Worf is still feeling the effects of DS9's Dominion War in Season 3.
---
Star Trek: Picard executive producer and showrunner Terry Matalas always loves to give as many nuggets of information to fans when he interacts with them on social media…at least as much as Paramount legally allows him to. After all, they still have a series to sell. Season three sees a reunion of the core cast of Star Trek: The Next Generation, which includes Michael Dorn's Lt. Cmdr Worf. Dorn is one of two TNG Enterprise crew to be featured in its successor series, Deep Space Nine. The latest bit of info teased from Matalas is Worf's current mindset and how his time in both worlds of the Federation and the Klingon Empire affects him entering Picard's third and final season.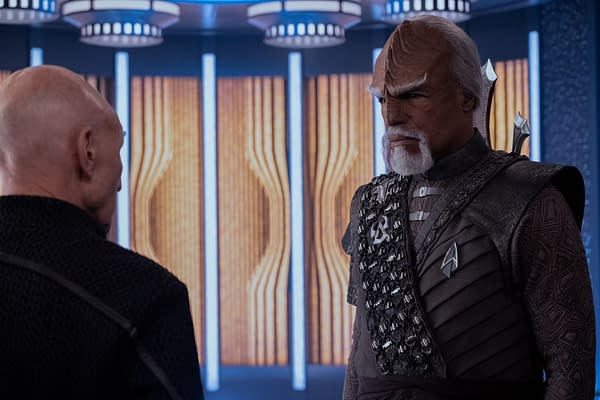 After a fan tweeted about how the Star Trek universe has changed since the Dominion War on DS9, Matalas chimed in writing, "Worf has never quite moved on from the Dominion War…" To summarize, the war left him a bit weary, having lost his wife, Jadzia Dax (Terry Farrell), and completely upend the Klingon Empire killing Gowron (Robert O'Reilly) and passing his position of High Chancellor to Martok (J.G. Hertziler).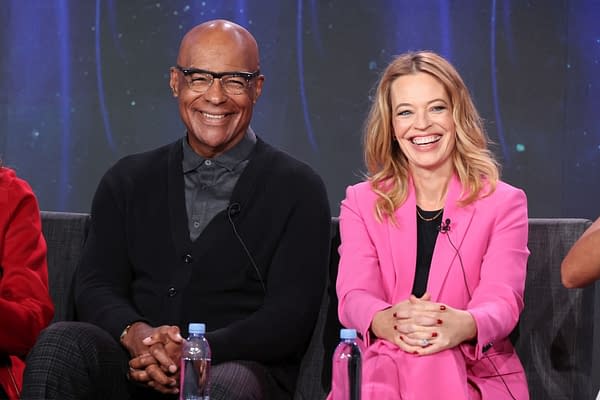 Worf found his way back to be in service of his Enterprise captain Jean-Luc Picard (Patrick Stewart) on several occasions for the purposes of the TNG films with Dorn's final live-action appearance as the character in 2002's Nemesis. What little we do know of Worf from the released material is that he wields a new badass Klingon weapon in the mek'leth, a sword-like weapon. The trailer makes him appear to have a Zen-like mastery over his emotions, and it looks like he'll be helping to guide Raffi (Michelle Hurd) through whatever darkness she might be going through.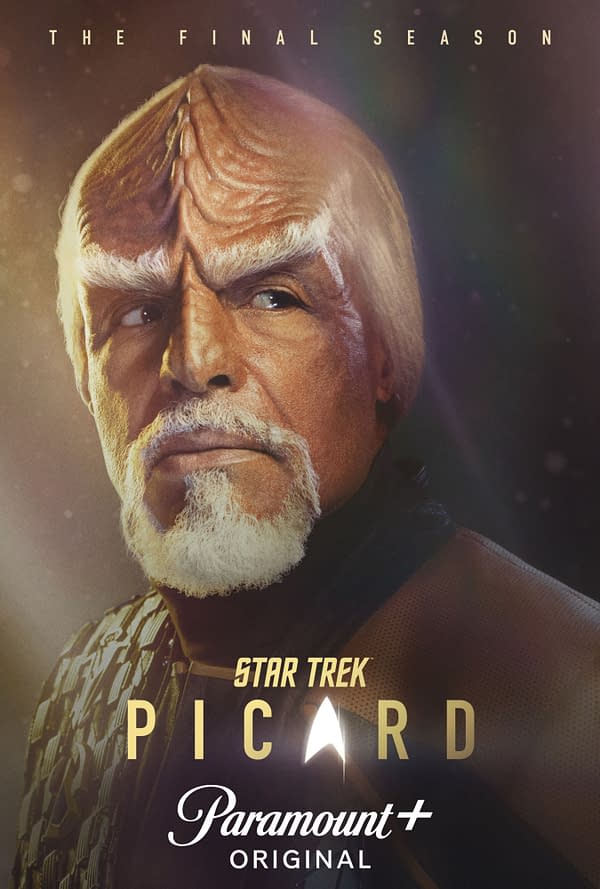 TNG and Picard co-star Marina Sirtis (Troi) told Bleeding Cool that from the early reception she heard, Dorn's performance stands out the most. Star Trek: Picard season three premieres February 16th on Paramount+.