Posted in: Disney XD, Disney+, Star Wars, TV | Tagged: #clonewarssaved, Ashley Eckstein, bleeding cool, cable, Clone Wars Season 7, corey burton, dave filoni, dee bradley baker, interview, James Arnold Taylor, lucasfilm animation, Matt Lanter, preview, season 7, sith, star wars, star wars: the clone wars, streaming, teaser, television, Tom kane, trailer, tv
---
"Star Wars" Ashley Eckstein Discusses New Ahsoka Tano Book [INTERVIEW]
Just last week, beloved Star Wars character Ahsoka Tano (Ashley Eckstein) returned to television in Season 7 of The Clone Wars on Disney+. Now, Ahsoka Tano will be available in book form to a new generation of young fans. Ashley Eckstein, the voice of Ahsoka, wrote a Little Golden Book called I Am A Padawan. The book, part of Little Golden Book's Star Wars "I Am A…" series, features Ahsoka telling her story to the very youngest Star Wars fans. I am a Padawan will be released April 7, 2020 and is available for pre-order now.
In this second-half of Bleeding Cool's conversation with Eckstein, the veteran author talks about her new book and what Ahsoka Tano means to her. You can read the Ahsoka-filled first half of the interview here (edited for clarity).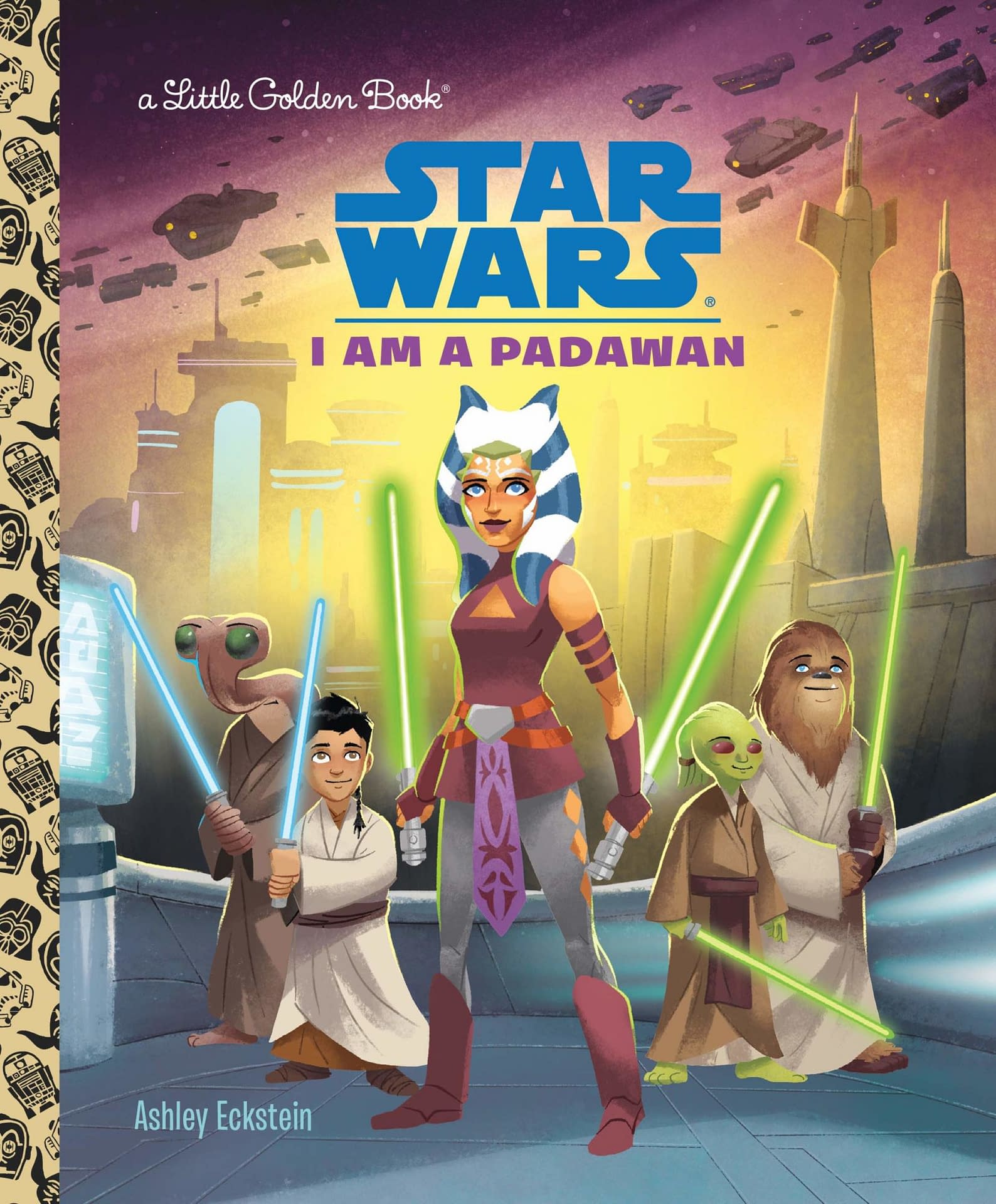 BLEEDING COOL: You have a new kids book coming out I Am A Padawan! I have kids, a seven year old and a six year old. My daughter is obsessed with the Star Wars Little Golden Book – I Am A Princess book, so I am excited to also get her the I Am A Padawan book. Tell me a little bit about how you got involved in that, and what it means to you to be able to write this book from Ahsoka's point of view.
ASHLEY ECKSTEIN: To take a couple steps back, to how I even got here to the point of being able to write the book. One thing that I am forever grateful for by becoming the voice of Ahsoka, because being the voice of Ahsoka has truly changed my life for the better in so many different ways. And what it opened up is so many other opportunities, from starting Her Universe, that never would have happened if it weren't for Ahsoka.
From writing my first book for Disney called Its Your Universe, You Have The Power To Make It Happen which was a step-by-step guide on how to make your dreams come true. And from writing that book, and before that book I got to do the audio book for Ahsoka written by E.K. Johnston and I got to narrate that. And again, I got to know Lucasfilm Publishing and I got to know Disney Publishing through my first book. And through meeting all of the various people in publishing, they actually asked me one day if I would be interested in writing a Little Golden Book for Ahsoka called I Am A Padawan.
And I grew up on Little Golden Books, I literally learned to read on Little Golden Books, and I think it was the fastest I have ever said yes to anything in my entire life. I said yes, and then I kind of had a panic moment of like "oh gosh, can I do this?" But I knew how much Little Golden Books meant to me, and this was truly like a bucket list item.
So, I just locked myself in my room one day and I started watching all the episodes of The Clone Wars. I picked out all of the moments and all of the lessons that were really important to me. And, you know, I put myself back in my shoes as a little kid or, you know, reading this book to my nieces and nephews and I thought about "what lessons do I want to teach and pay it forward?"
And, you know, The Clone Wars are so full. The episodes are just so full of lessons about bravery and knowledge and friendship and hope and all of these wonderful lessons that we want to teach kids. You know, a padawan is just a student. So any kid that's going to read this book. These are all lessons that they should be learning. But even as adults, as we're reading this book to kids, these are lessons that are always good reminders, no matter what age you are.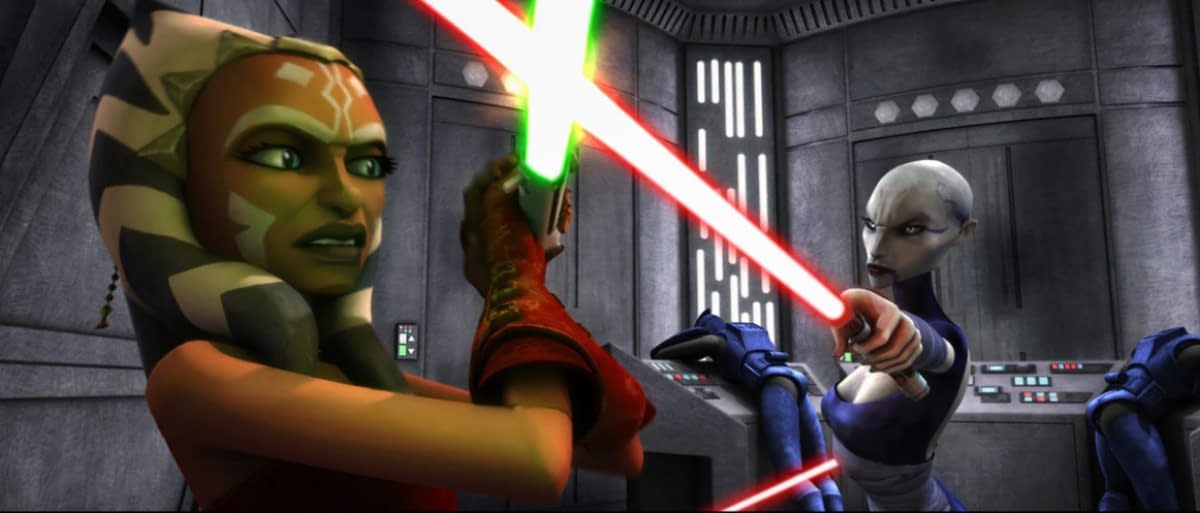 That's amazing. And I can't wait to read it to my daughter and see if she likes it as much as the I Am A Princess one. Coming off of the princess thing, Carrie Fisher once said something along the lines of "I am Princess Leia and Princess Leia is me." What part of your psyche, of your identity do you feel Ahsoka is part of? Do you feel her as a project, as something that you've built up or as a part of yourself?
That's a great question. Thank you for asking. Because it is something that I think about daily. You know, when I was first cast as Ahsoka, being a lifelong Star Wars fan, I felt like I'd won the lottery. I mean, I thought that George Lucas was done making Star Wars. So when I was cast as Ahsoka. To be able to originate a character in the Star Wars universe is literally like, I couldn't believe it.
I'm just like, "how was I so lucky to get this opportunity?" And I realized how lucky and blessed I was to get that. And being a Star Wars fan myself, I always knew, Star Wars is not a trend. It's kind of like being a Star Wars fan is part of who you are. It's a part of your identity. It's a way of life. And I know how much it means to people. And so from day one, I said, I want to do right by this. I recognize the privilege that this is and I want to do good with it.
And so, you know, I remember asking Dave Filoni, I said, "why me?" I said, "why did you cast me?" And, you know, because my audition was actually pretty terrible when I auditioned for Ahsoka because he wanted somebody with an Icelandic accent and I just couldn't do it. And when they called me and told me I got the part they said that they just wanted me to use my own voice. And I was just so surprised. And so I asked them, I said, "why me?" He said, well, he said,"you are genuine." And he said, "I want you to bring your own personality, your own genuine personality to this character."
And, you know, people often ask me, they say, well, "what part did you play in bringing Ahsoka to life?" You know, I didn't write the stories. Obviously, I wasn't a part of the animation. But what Dave allowed me to do from day one was bring my own personality and my own heart and soul and humor and wit and wisdom to this character.
And in terms of my portrayal both as an actress, performing the episodes, and then also in everyday life, and because I also realized I knew how much Ahsoka meant to people. And that wasn't just in the episodes, that was appearing at conventions, and autograph signings, and events that I wanted to be a real life version of Ahsoka. And I'm so grateful because when I say Ahsoka is my heart and soul, it really is because they allowed me to bring my heart and soul to this character.
And it's something that I wake up every day and I ask myself, "What would Ahsoka do?" With anything in life, sometimes the little decisions, and also the hard decisions. And and I mean it when I say I ask myself that. And I always do my best to follow through with what Ahsoka would do, because I do believe that Ahsoka would do the right thing and she would always choose the light and she would be selfless and she would treat others as she would want to be treated. And that's really what guides me.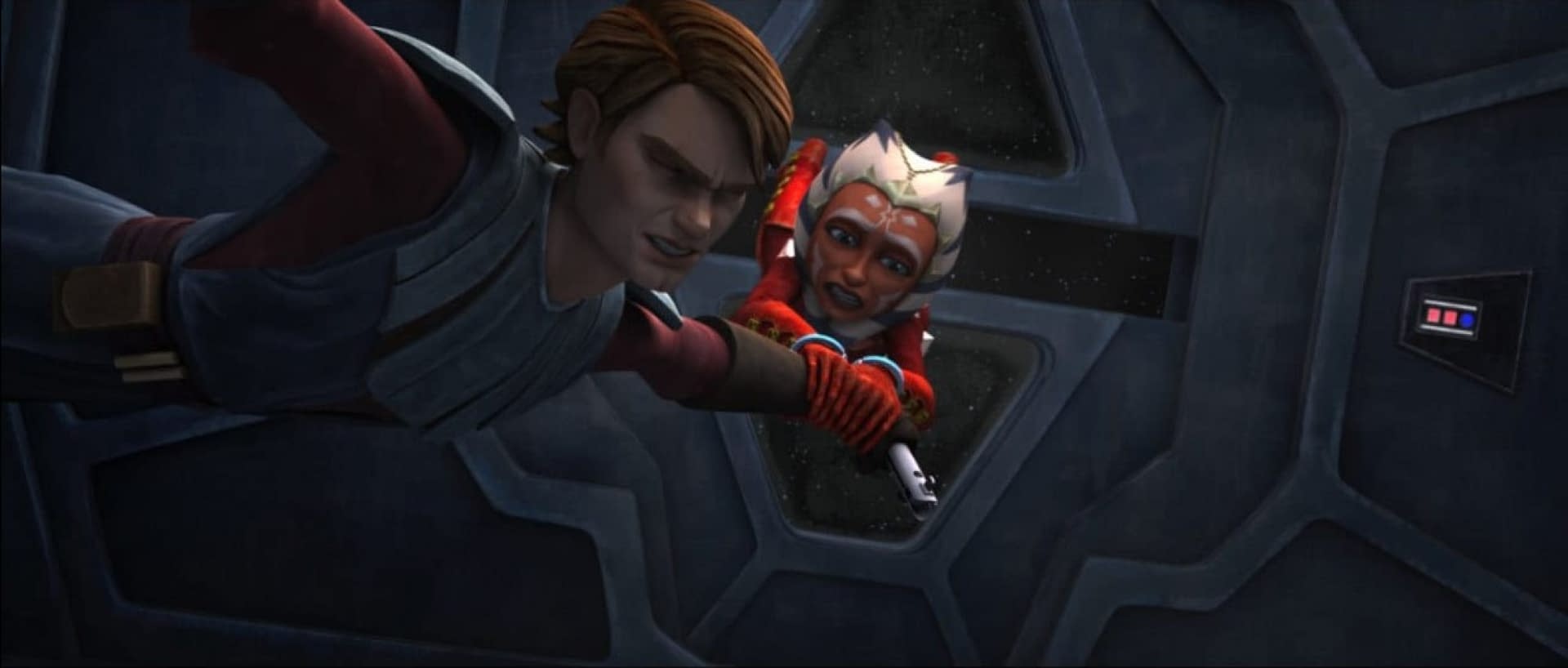 So who out of any one of the new Star Wars Universe would you like to have a scene of Ahsoka with?
Oh, that's a great question. Oh, gosh. You know, no one's asked me that question. This is purely me as a fan. I think I need to stress this. This is purely me as a fan, because sometimes if it comes from me, people think that I know things. I don't know things. I don't. Truly, beyond these episodes of The Clone Wars, I don't know things.
But I've always wondered if Ahsoka ever get to talk to Luke (Mark Hamill) or Leia (Carrie Fisher). I've always wondered that. And so I don't know. But I do wonder if that ever happened.
That is me as a fan saying "wouldn't that be cool?" But I haven't. Trust me, I have nothing to do with those decisions.
But in a way, you do. I mean, while you don't make the decisions, it is it is clear that you have directed the way that Ahsoka has gone, as far as how you played her. You made her important even if people didn't want her to be. And I think that's that's a pretty significant role. Even if you weren't sitting in that director's chair or sitting in that story meeting.
I will share this with you. I don't know if this is something I've ever really said publicly. This was a very specific choice. And I have always gone out of my way and above and beyond to support promote or be a part of anything that has to do with Ahsoka. Because back in the day, the stereotype was that this world of sci-fi fantasy, Star Wars, was just for men and boys. And they said that female characters would not sell, would not sell products, books, movies.
You know, it was everything. It was just that the the female characters wouldn't sell as much of whatever it was. And when somebody tells me I can't do something, I usually like to prove them wrong. And I knew how powerful Ahsoka was. And so I always went above and beyond and to just promote anything with Ahsoka because I wanted to prove them wrong. And it's kind of cool. I will say to see the reaction with Ahsoka. To see her trending on Twitter. It's it's very cool because there was a day where they said that would never happen. And it makes all of the hard work worth it.
Maybe someday they'll actually learn.
Exactly. You know, we've come such a long way.
We have. And thank you for being a part of it.
Well, thank you. Thank you for what you're doing, because you continuing to write about Ahsoka and promoting Ahsoka. What you do, you're helping. You are a voice causing change and that means a lot.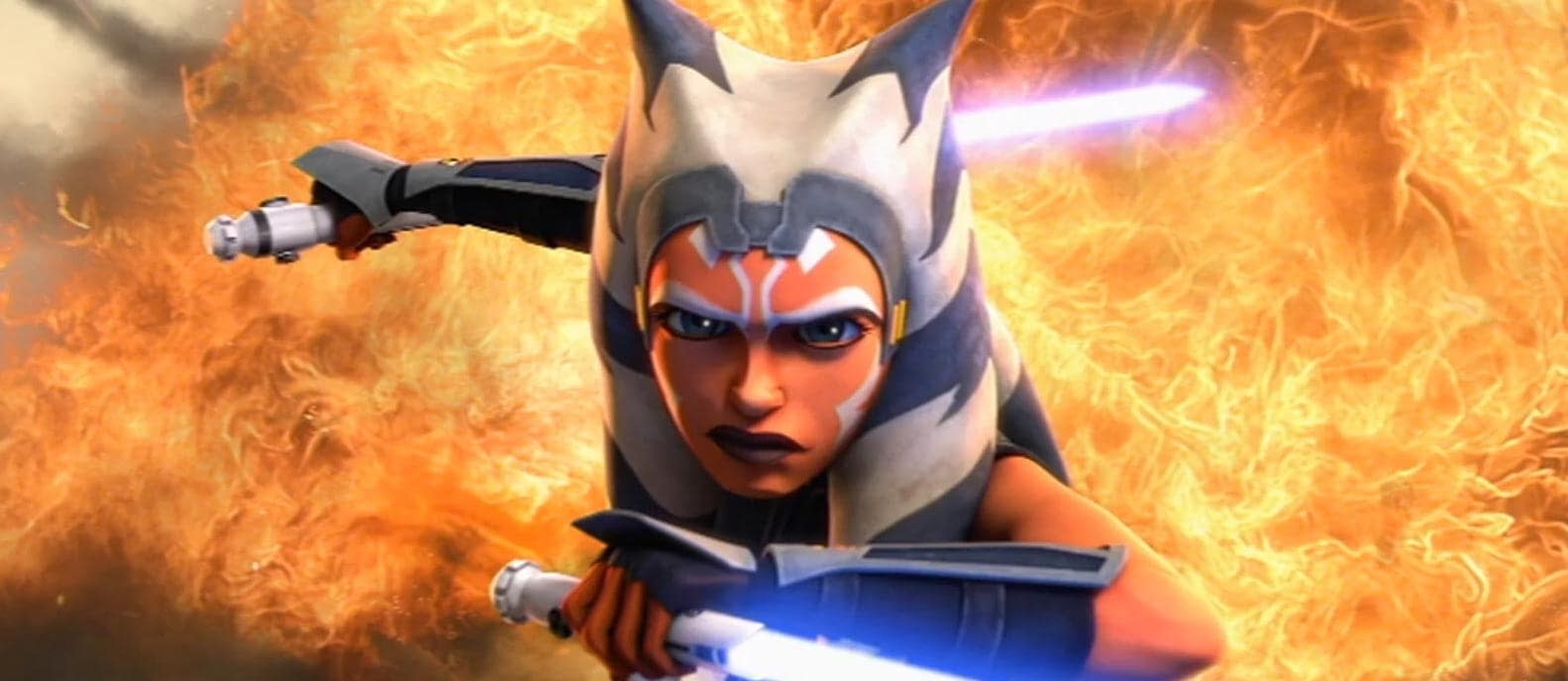 What other geeky sci-fi properties that have strong women do you watch? Where else, other than Ahsoka, do you find your inspiration?
Oh, great question. And all of your questions are fantastic. I could talk with you for hours.
I will say, let's see. I'm a big fan of Captain Marvel. I really like Captain Marvel (Brie Larson). I'm very excited for the Black Widow movie. I'm very excited for the Wonder Woman movie. Love Wonder Woman (Gal Gadot). You know, it's a big year, with with those two movies specifically coming out. And it was a big year last year with Captain Marvel. Oh, then, of course, Doctor Who. I mean, I love Jodie Whittaker, love her version of the doctor. I've always been a big fan of Doctor Who, so there's a lot to celebrate out there right now.
Excellent. And that was a great note to end on. Thank you again for talking to me. And I hope I get a chance to do it again. And best of luck. Stay home, stay safe, wash your hands, whatever. We need to keep you around and doing Ahsoka voices. So please take care of yourself.
Ashley Eckstein's new Little Golden Books I Am A Padawan will be released April 7, 2020 and is currently available for pre-order.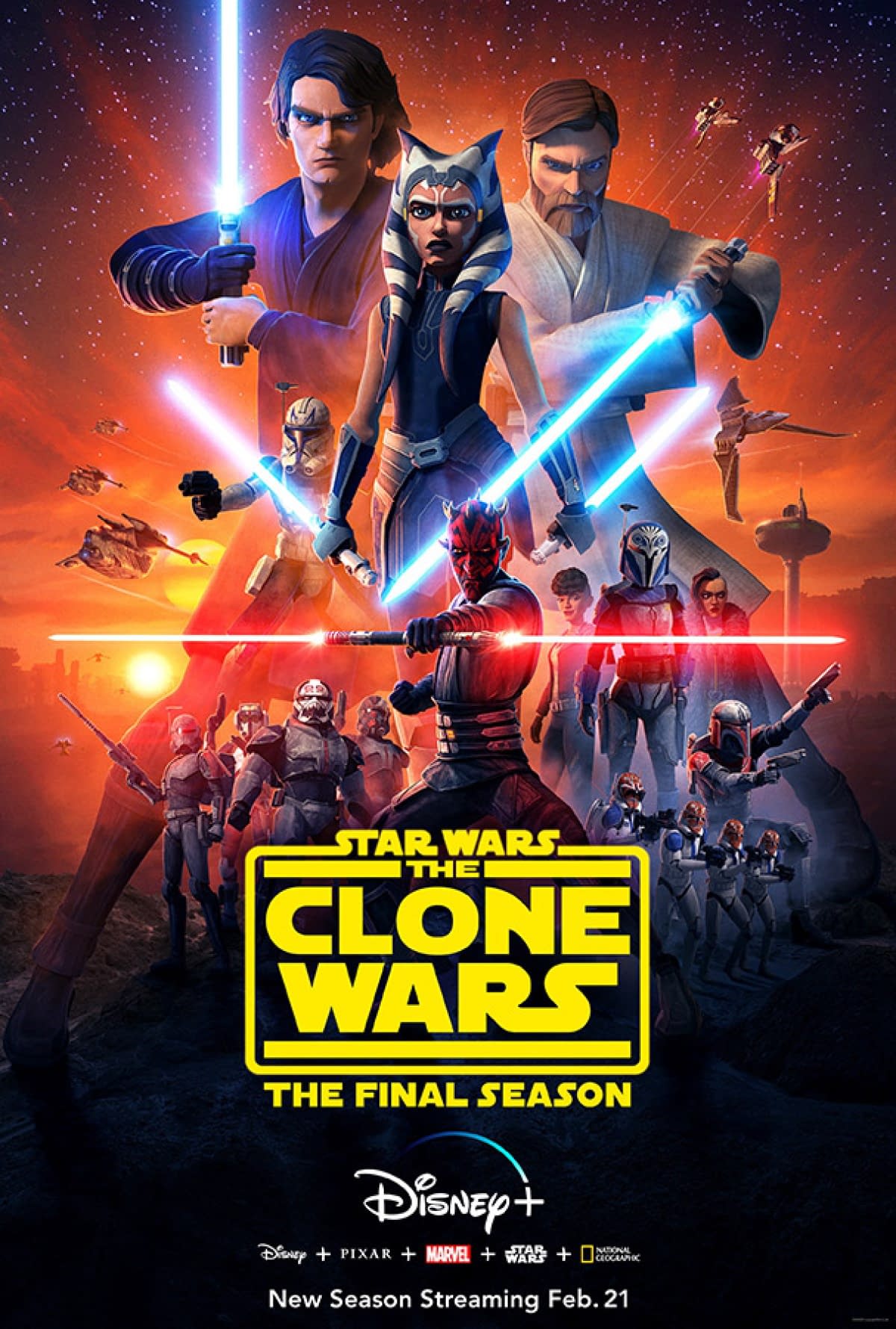 ---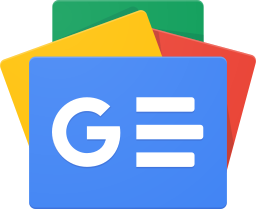 Stay up-to-date and support the site by following Bleeding Cool on Google News today!