Posted in: Disney XD, Disney+, Preview, Star Wars, Trailer, TV | Tagged: bb-8, bleeding cool, cable, christopher sean, disney, disney channel, disney xd, Episode 18, first order, Jedi, Oscar Isaacs, poe jakku, return of the jedi, sci-fi, science fiction, Season 1, sith, sta wars, star wars: resistance, Star Wars: The Force Awakens, streaming, television, the core problem, the empire strikes back, the force awakens, tv
---
'Star Wars Resistance' Season 1, Episode 18 "The Core Problem" is Strong With 'The Force Awakens' [PREVIEW]
Everyone please buckle your seat belts and make sure that your seat-backs and tray tables are in their upright and locked positions!
Believe it or not, Disney Channel's Star Wars Resistance is getting ready to crash land into the events of Star Wars: Episode VII The Force Awakens. Fans have known all season that Resistance takes place in the months leading up to The Force Awakens – so what we have all been dying to find out is just how intertwined the events on the Colossus will be with the events in the films. Given what we know so far about Sunday's episode "The Core Problem," what is happening on our favorite refueling station might have a long reach in canon.
Minor network-provided spoilers to follow.
Star Wars Resistance s01e18 "The Core Problem": Poe and Kaz make an unsettling discovery and must evade the First Order when they are spotted by an enemy probe droid. Oscar Isaac ("Star Wars: The Last Jedi") returns as Poe Dameron
In the preview for "The Core Problem," Poe Dameron (Oscar Isaac) has returned to the Colossus to check in with Kaz (Christopher Sean) and pick up BB-8 in preparation for an important mission to Jakku on behalf of General Organa (Carolyn Hennesy). Everyone who has not been living under a rock for the past four years knows that Poe's mission to Jakku is not going to go as planned, and that Dameron has a long fight ahead of him. I will be sad to see BB-8 depart from the show: he has been a cute and level-headed addition to the Colossus. I know that he has to leave since it is time for him to go befriend a lonely girl on Jakku – but I will still miss him.
I am interested to see how this episode plays out, as the preview feels almost like a deleted scene from the beginning of The Force Awakens entitled "What Poe Did Yesterday." I also know it is important to Poe to have BB-8 with him on this mission, but I can't help but question the decision-making that led to Poe secretly boarding a First Order occupied station right before a vital (and secret) mission. It seems like an unnecessary risk at such a precarious moment. I guess it all works out in tbe end, because we know that Poe makes it to Jakku.
Could the events on the Colossus somehow lead to the First Order finding Poe on Jakku?
Poe will also have to decide what to do with the intelligence (we assume about First Order ships) that Kaz stole in last week's episode "The New Trooper." We know that Poe is headed to Jakku and will be rather tied up for the next few days, so what happens to the map from the Colossus? Does he have a chance to send it to General Organa and the resistance before he heads out? Is the information lost in Poe's failed Jakku mission? Does the Resistance ever make use of it? If so, how? There are only a few more episodes left in the season and we still have so many questions.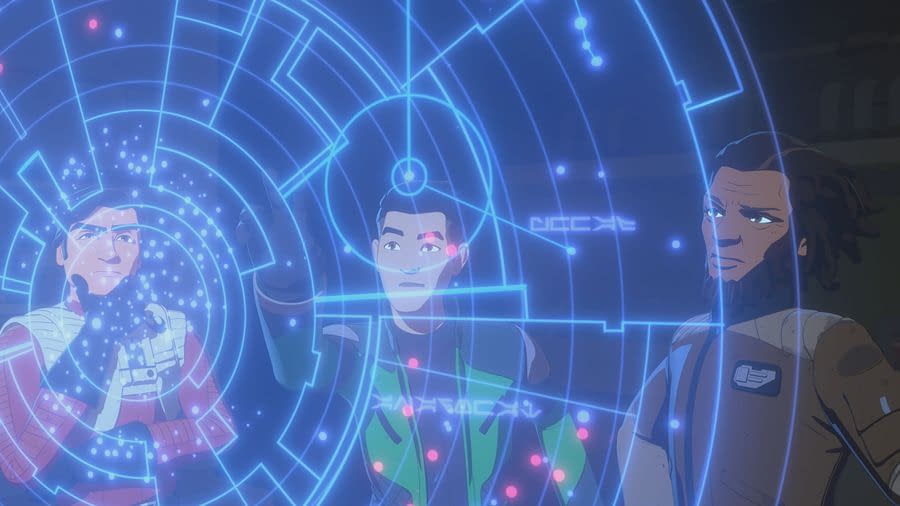 The Showrunners are walking a very fine line with viewers. Multiple shows and films taking place along the same timeline – in the same universe – always has the potential for mistakes to be made and fans to be incensed. With Resistance soon to be taking place during the events of The Force Awakens, viewers are going to be watching very closely at any and all intersections with the film. If the writers for Resistance screw anything up, make any mistakes, mix up any timeline, the fan response it going to be fast and ruthless.

The action begins with Star Wars Resistance episode "The Core Problem" airing on the Disney Channel Sunday February 17 2019, at 10pm EST.
---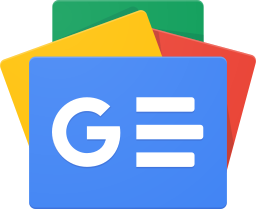 Stay up-to-date and support the site by following Bleeding Cool on Google News today!