'Star Wars Resistance' Gets Season 2 Renewal and Mid-Season 1 Trailer
Good news for fans of the animated Star Wars Resistance series- there will be a season 2!
The renewal comes hot on the heels of this season 1 mid-season trailer released today:
TVGuide reminds us that the youngling-oriented animated series that tells the story of Kazuda Xiono (Christopher Sean), a young pilot recruited by the Resistance for a top-secret mission to spy on the growing threat of the First Order. It takes place a few months before the events of The Force Awakens and will eventually catch up to it. Star Wars actors like Oscar Isaac, Gwendoline Christie, and Anthony Daniels lend their voices to the series as their characters Poe Dameron, Captain Phasma, C-3PO respectively.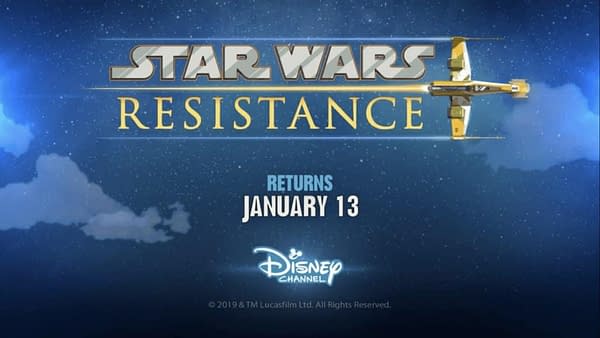 The back half of season 1 of Star Wars Resistance will premiere on January 13th on Disney Channel.