"Steven Universe: The Movie" Was a Gem-Worthy Outing for Diehards [OPINION]
Earlier this week, Cartoon Network premiered Steven Universe: The Movie and after years of following the adventures of Steven Universe and the Crystal Gems, my expectations for this movie were pretty high – and it certainly did not disappoint.
As an objective viewer, was it perfect? No, it treaded some pretty familiar territory and at times felt like a glorified "clip show" set to song. Plus, can I have a chance to go back to liking Rose again before I am giving another reason not to?
But as a fan? It blew past all my expectations and legal limits of "magical" – leaving us singing, dancing, laughing, and crying with Steven and the gang.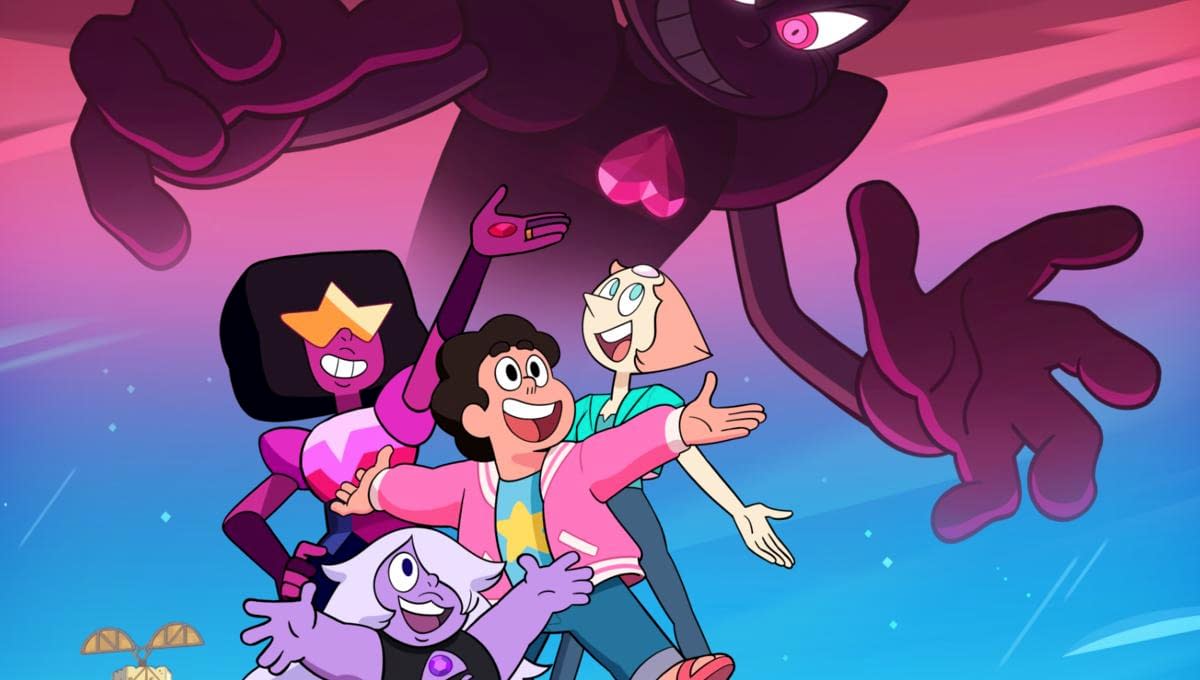 The movie follows Steven fighting to get his perfect "Happily-Ever-After" after peace is shattered by yet another battle and having to help his friends get their memories back—a new reminder of Pink Diamond/Rose Quartz's mistakes, another broken heart in the form of Spinel – left behind for thousands of years festering in loneliness.
The movie was fun, with the Diamonds particularly noteworthy for their need to be close to Steven. Needy, expressive, loving Diamonds wanting Steven to be nearby at all the times are just so heart-warming and endearing – it was nice to see each Diamond and Crystal Gem got a chance to shine.
So without further ado here are my five favorite things about the movie:
● Steven Universe: It's as simple as that. Whenever people ask what's so special about this show, my answer is always the same: Steven. There is no way of putting into words the way watching this show makes you feel, it is magical. It is the way he chooses to smile and see the light in whatever is going on or in whoever is around that makes people feel hopeful. It is a character that truly exemplifies and shows us about love and acceptance toward yourself and those around. Steven represents every one of us "geeks " on some level – and seeing how he's grown and learned to embrace change matures the character in a way that still allows him to be relatable to the viewer.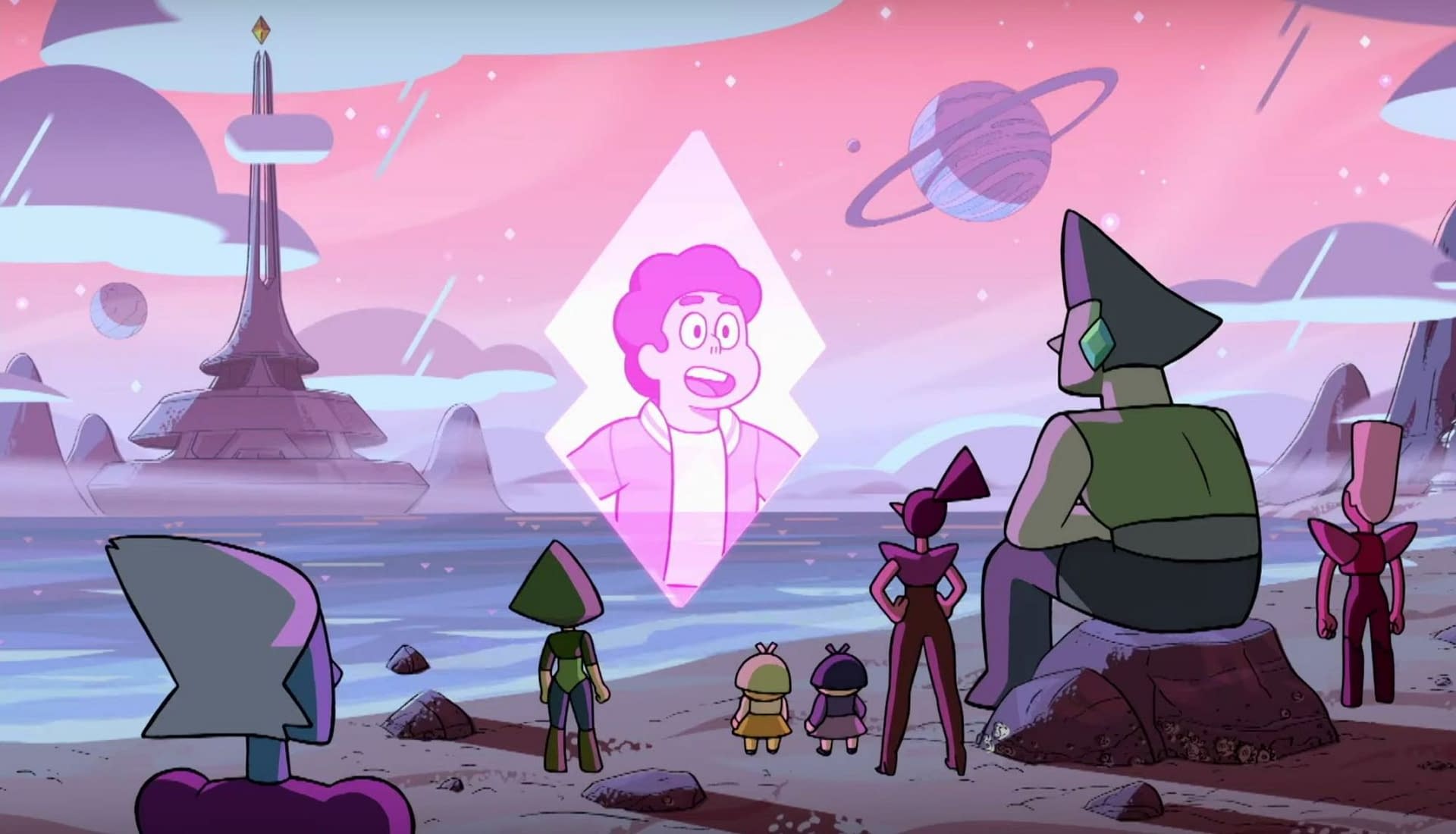 ● The Gems, the Diamonds… especially Amethyst: We get to see a whole new side to the gems that we have not seen before – at least not in this manner. It was like falling in love all over again with each of them – with extra love for Amethyst, whose funniest moments were the quietest and most heart-warming was her duet with Steven.
● Spinel: A character I didn't like at first because she was so "much" – until I realized that was the point. She is a reminder of what it is like to live with anxiety… to feel like you never quite fit in. Her being over-the-top made perfect sense – and her turn even more so, considering his tearjerker backstory with Rose. Having Spinel animated in an old-school style was an especially nice touch – and having her join the Diamonds makes for some interesting possible future storylines. Special mention: series creator Rebecca Sugar, who effectively showed the underlying darkness in those "nostalgia cartoons" via Spinel.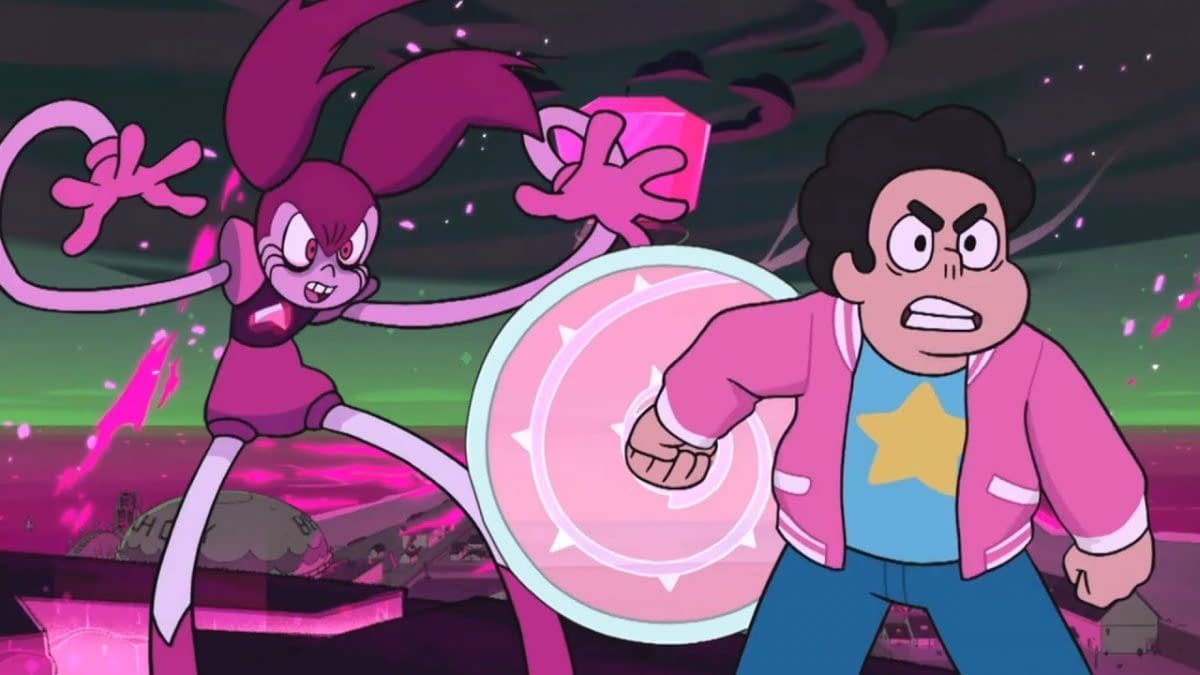 ● Steven's Angst: Toward the end, there was a part that was key: the moment Steven opens up and shows how vulnerable he truly can be. In that moment, he owned up to the realization that his life has had him having to deal with the fallout from his mother's (and others) bad decision-making – with seemingly to uderstanding of what the consequences would be down the line. It is his understanding that his life is an ongoing story that won't have an ending – "happy" or otherwise – while he's still alive that allows him to rediscover himself and his strength at the end of the day.
● Soundtrack: If we thought the music was awesome before, it just doubled up. The songs just kept getting better and better – but be warned: the first few songs had us a wee bit worried. One of my favorites: "Disobedient," featuring Kate Micucci & Michaela Dietz.
While the movie could be seen as its own "Happily-Ever-After" for the series, enough seeds were planted that could keep the series going – especially if social media reaction to the movie is any indication.
Because we all know that are still problems out there in the universe waiting to be solved with a song…