Posted in: Netflix, Recent Updates, TV | Tagged: billy, demodog, Demogorgon, dustin, eleven, hopper, johnathan byers, madmax, max, mike, nancy, netflix, steve, stranger things, Stranger Things 2, stranger things season 2, the duffer brothers, The Upside Down, upside down, Will Byers
---
Stranger Things Season 2 Review- A Rare Sequel That Lives Up To The Hype
[rwp-review id="0"]
The first season of Stranger Things snuck up on people. I remember being at SDCC last summer and a few people talking about this Netflix show they had just watched and how great it was. I will always regret not attending their panel that year. I came home and watched the show in one night, and have watched it many times since. Season 2 could not arrive fast enough for me.
While I have now watched this twice all the way through already, I know a good majority of you have not. So this review will be SPOILER FREE.
You are welcome. Picking up a year after the first season, we find our band of heroes just being kids. Mike, Dustin, Lucas, and Will (Finn Wolfhard, Gaten Matarazzo, Caleb McLaughlin, and Noah Schnapp) are obseesed with the new arcade in town. Eleven (Millie Bobby Brown) is still gone, Nancy (Natalia Dyer) is with Steve (Joe Keery), and Hopper (David Harbor) is still not a morning person. Will's mother Joyce (Winona Ryder) has a new boyfriend Bob (Sean Astin), and new kids in town Max (Sadie Sink) and Billy (Dacre Montgomery) arrive and make an immediate impact.
But all is not right in Hawkins. Hopper is working with the company and the new Dr. Owens (Paul Reiser) to cover up the events of last season. Will is…not well. He is having "now memories", visions of the Upside Down and a terrible being residing inside. Dustin befriends a creature that could spell trouble for everyone. Lucas and Max form a bod that threatens not only the bonds of the group, but his personal safety. Nancy feels terrible guilt over her part in the death of Barb, and while Steve brushes it off, Jonathan Byers (Charlie Heaton) is there to pick up the pieces. And just what did happen to Eleven? The good news is that question and others are answered right away. One thing I appreciated watching the earlier episodes is that they do not spend a ton of time dragging things out. You want to know where Eleven has been? Here you go. Why is Hopper working with the company? Boom, done. The Duffer Brothers are not concerned with silly mysteries of the past, they want to move things forward.
And move they do. This season is way more fast paced than the previous one. While they hit the ground running, they are very careful not to go too fast and leave a stone unturned. They know what got them here: strong characters and detailed storytelling. By the end of the season, all the storylines converge in a realistic and satisfying way. The writing is stronger than season one as well. While there are plenty of 80's references and callbacks, they are all natural and welcome. One curious decision is the only time I will delve into a bit of spoiler territory. So skip this paragraph if you want to stay fresh before you watch. The decision to keep Eleven away from the group the entire season besides the end is an interesting one. Part of the charm of Eleven is how she interacted with the boys, Mike especially. While learning more about her and her journey is great, selfishly I wanted more or those relationships. that being said; when they reunite near the end, I lost it. It was a powerful scene.
Everyone steps their game up huge this year. All four boys are fantastic, with Matarazzo and McLaughlin especially standing out. Both test each other in ways I was not expecting and it was refreshing. Schnapp is a revelation. After being barely more than a prop last year, he does a ton of heavy-lifting here. Some truly horrifying things happen to Will this season, and Schnapp takes a huge step forward with his performance, just like Bobby Brown did last year with Eleven. Is there a better cast role than David Harbor as Hopper? Every single expression and movement he makes has weight to it. The scenes with him and Eleven are so heartbreaking and emotionally charged. Those two play off each other better than anyone could have hoped. My one misstep is what I am sure most people's will be. The seventh episode of the season, while done extremely well, feels just dropped in. I get what they are going for, but ending episode 6 the way they did, I feel it would have been better served coming earlier in the season. It throws the pacing of the season off and takes some of the momentum with it. they get it back pretty quickly in the eighth episode however. Just a weird decision.
I am being intentionally pretty vague here, but with good reason. Every single thing about Stranger Things is amplified and scaled up. The show's actors, the direction, writing, budget, suspense, and silliness all feels bigger and better. Once again the season ends where we could never get another one and everyone would be more than satisfied with the experience. Around episode 6, I found myself dreading getting to the end. I just wanted so much more. That is the mark of a great television show. You will want more as well.
Friends don't lie.
---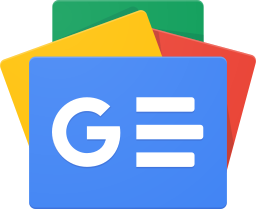 Stay up-to-date and support the site by following Bleeding Cool on Google News today!