Suicide Squad's Jay Hernandez Tapped for Lead in Magnum P.I. Reboot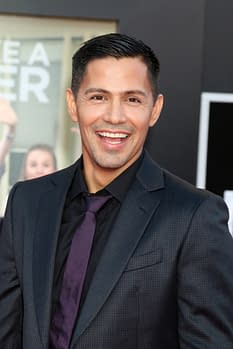 After dealing with Tennessee and Washington DC, Jay Hernandez may find his next home on the sunny shores of Hawaii. The actor coming off two seasons of The Expanse and one of Scandal has been cast in a reboot of one of the most iconic detectives of the 1980s, Magnum P.I. Hernandez will be playing Thomas Magnum, the Ferrari driving, Hawaiian shirt wearing detective with the big bush mustache made famous by Tom Selleck.
CBS, the home of the original series, is rebooting the popular detective with some modernization. Hernandez's version of Magnum is a decorated ex-Navy SEAL who returns home from Afghanistan, turning his military skills to working as a private investigator. The script for the pilot is being written by Peter Lenkov, who penned both Hawaii Five-O and MacGyver, teaming with another Hawaii Five-O writer, Eric Guggenheim. Justin Lin (Fast & Furious) will be directing the pilot.
Hernandez has a long resume of work including recurring roles on Scandal, The Expanse, Nashville, Gang Related and the Last Resort. He's also appeared on the big screen in Suicide Squad, Bad Moms and The Night is Young. There is no word on how much of the characters signature look will remain in the reboot, or if we can expect to see Hernandez grow out his mustache and buy a Detroit Tigers cap.
Source: TVLine