In Supergirl this week, all of the conflicts we've been building towards all season will come to a head. After last week's revelations about Lena (Katie McGrath) and Andrea (Julie Gonzalo), Kara (Melissa Benoist) is on a collision course with Leviathan that apparently takes her to the Fortress of Solitude, and a fight with an "Old Man." Here's how The CW describes it:
SOMETIMES THE PERSON YOU WOULD TAKE A BULLET FOR IS STANDING BEHIND THE TRIGGER – Supergirl (Melissa Benoist) finally learns the truth about Lena (Katie McGrath) while tangling with Leviathan. J'onn J'onnz (David Harewood) makes a discovery about his brother's whereabouts.
In an early clip we see Kara working out some of her insecurities with J'onn (David Harewood) in a superpowered sparring match.
In this next clip, Leviathan attempts to intimidate Lena, and she puts a plan in motion to set Kara on a collision with Leviathan and to get her hands on some other pieces of Lex's tech.
And here we see her put that plan into motion as they face off against Leviathan's "Old Man."
The CW has also released several images from the episode that show that Lena does indeed get her wish to see the Fortress of Solitude and get her hands on Lex's tech that she's looking for.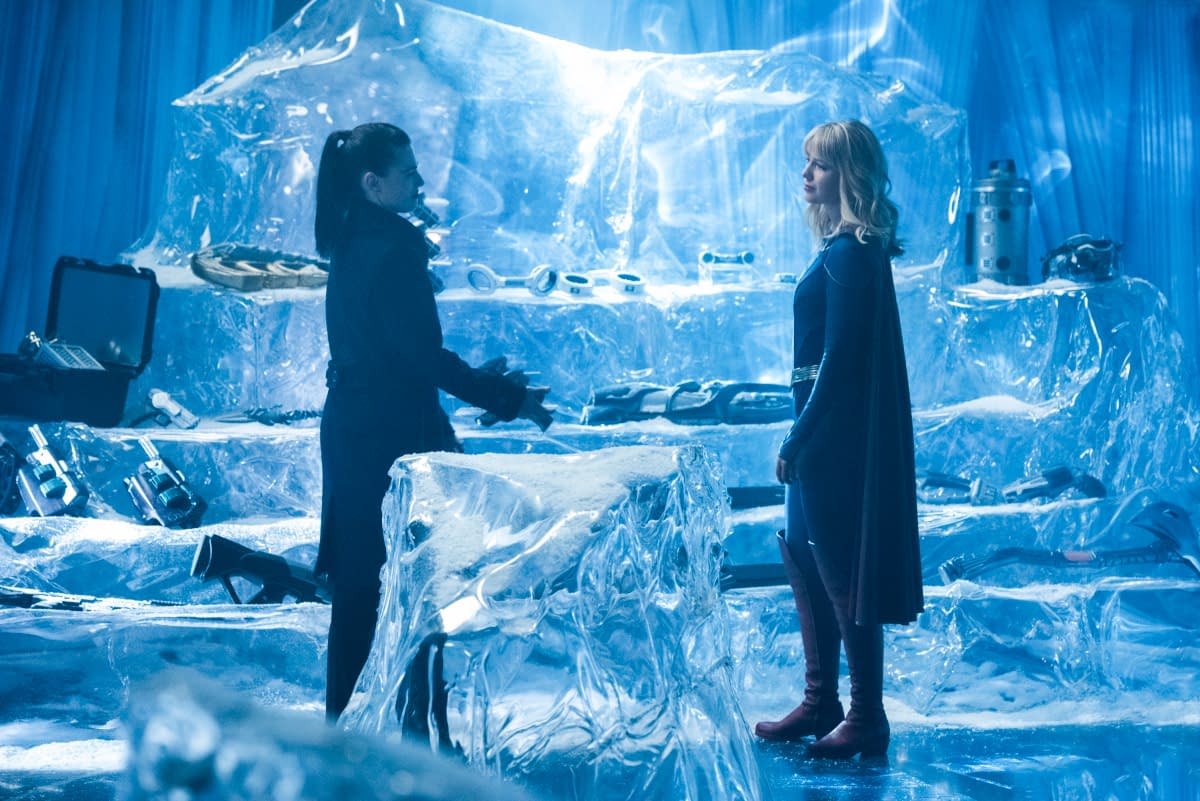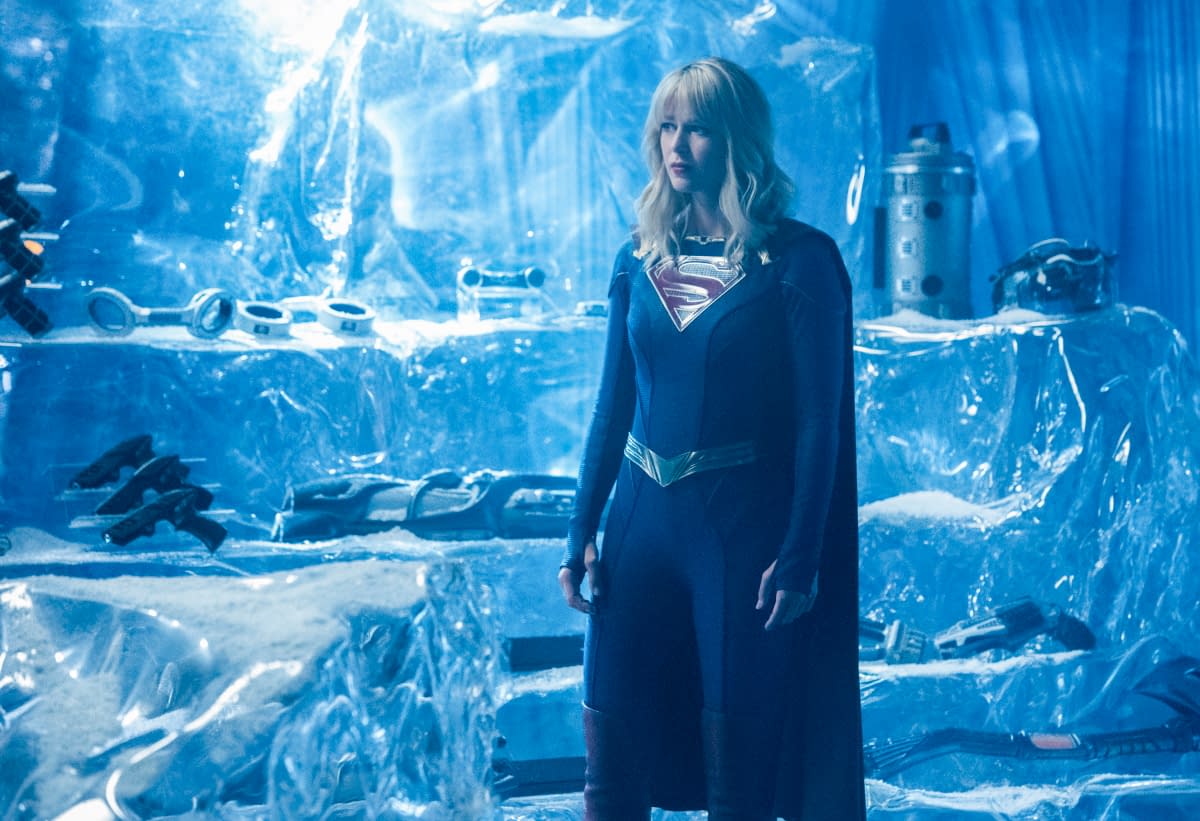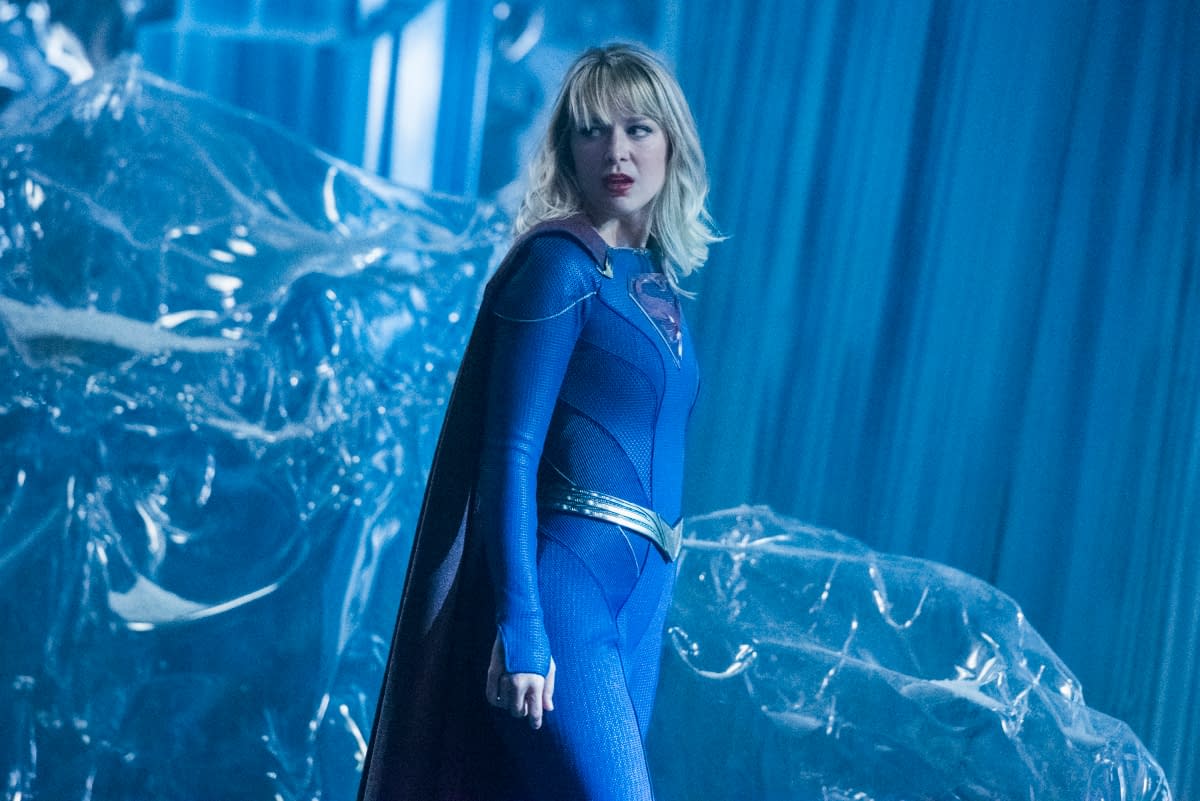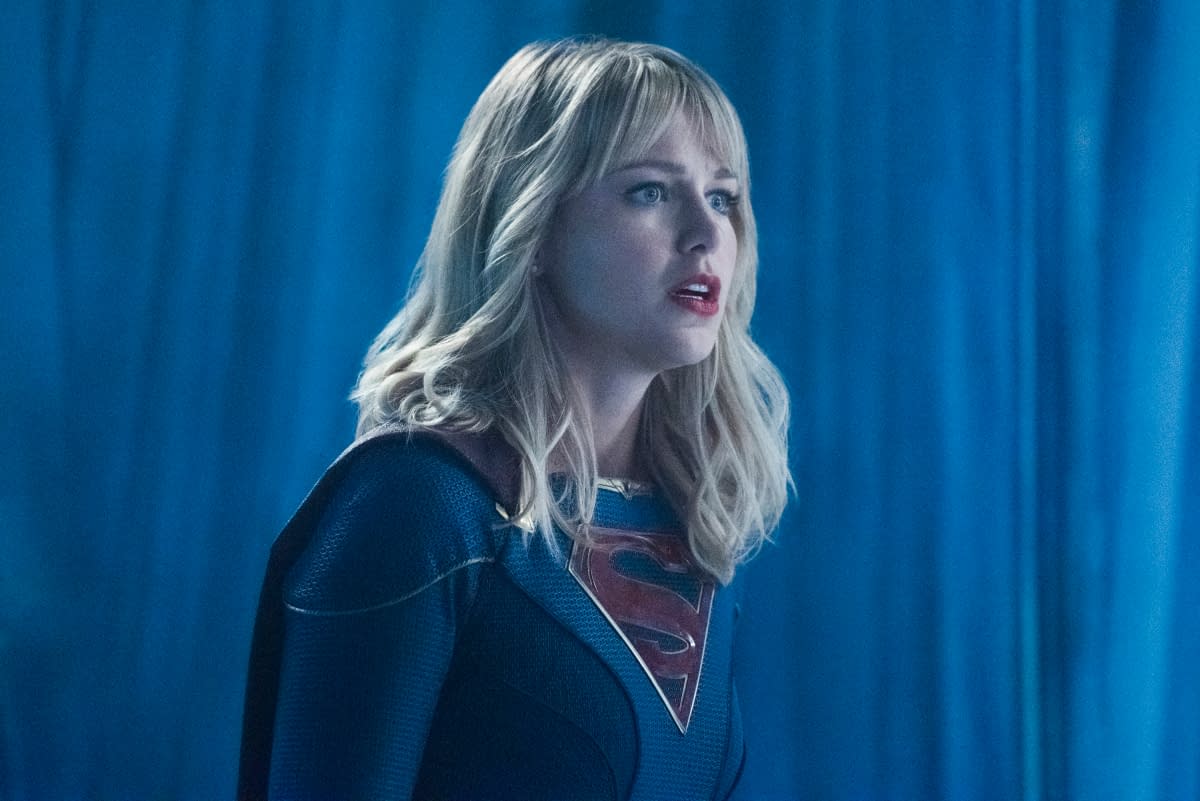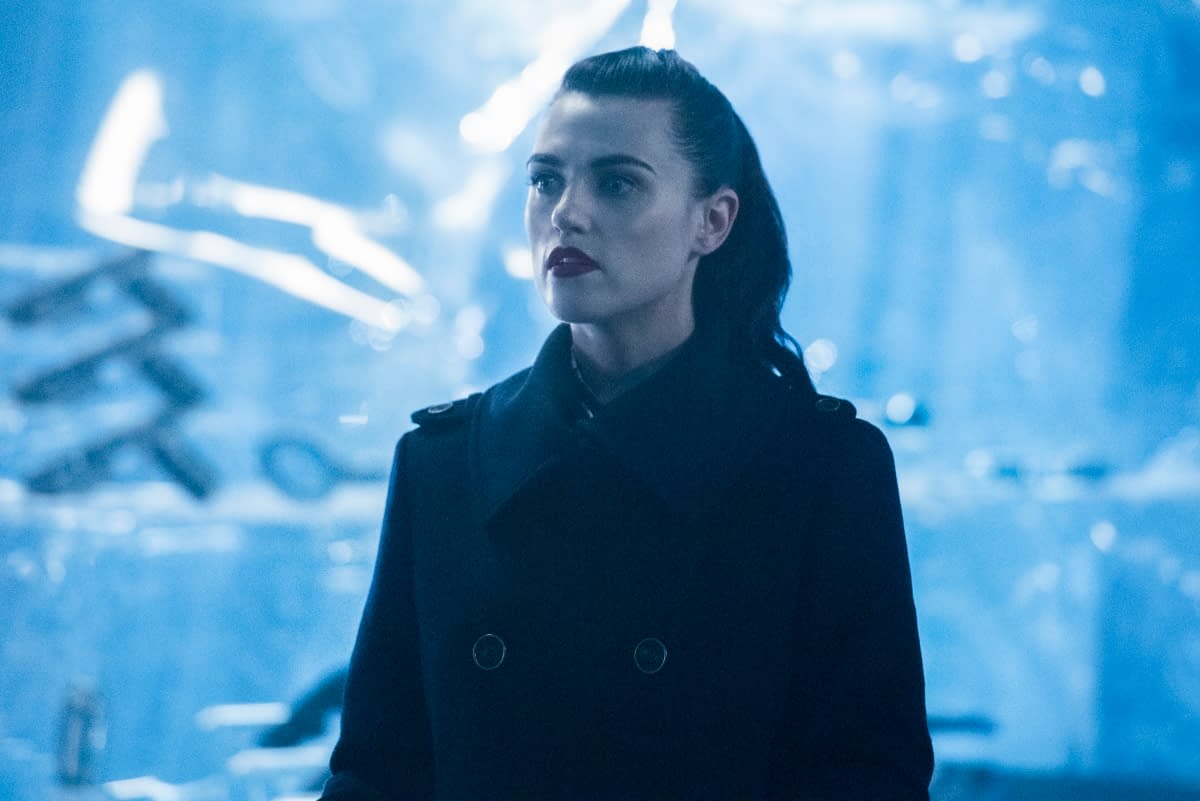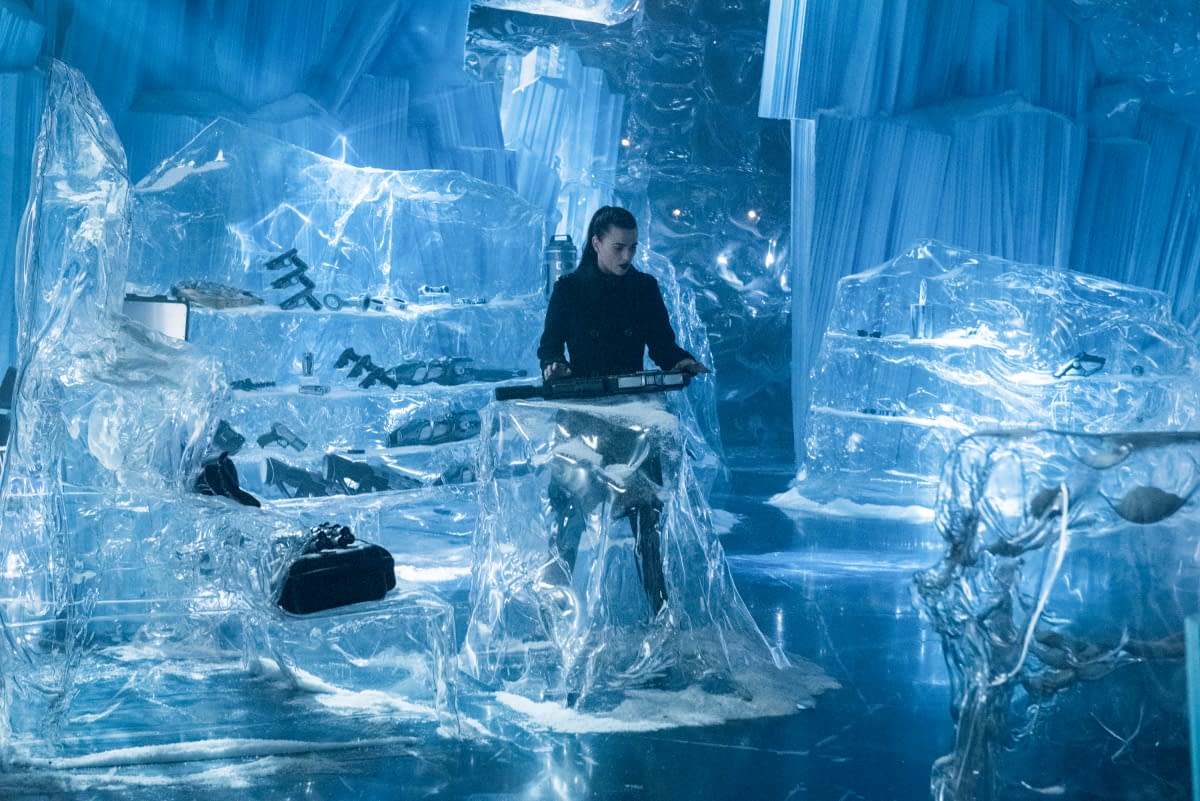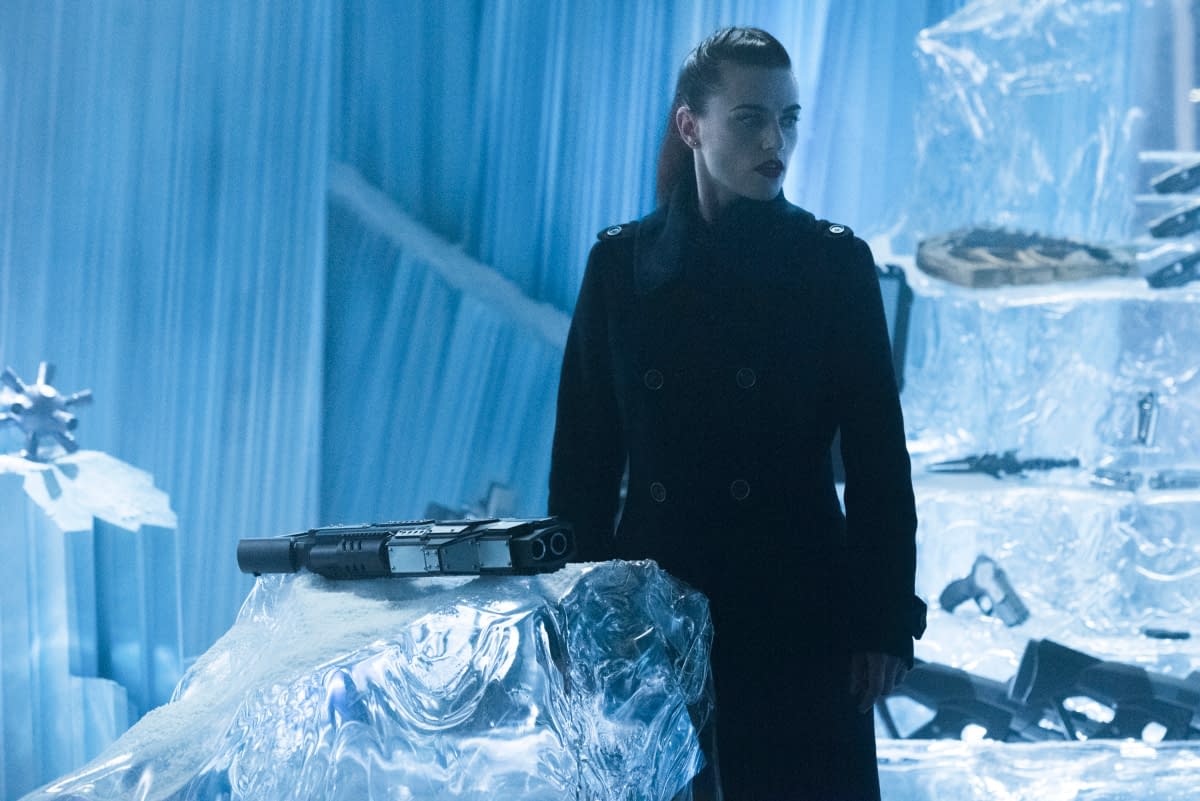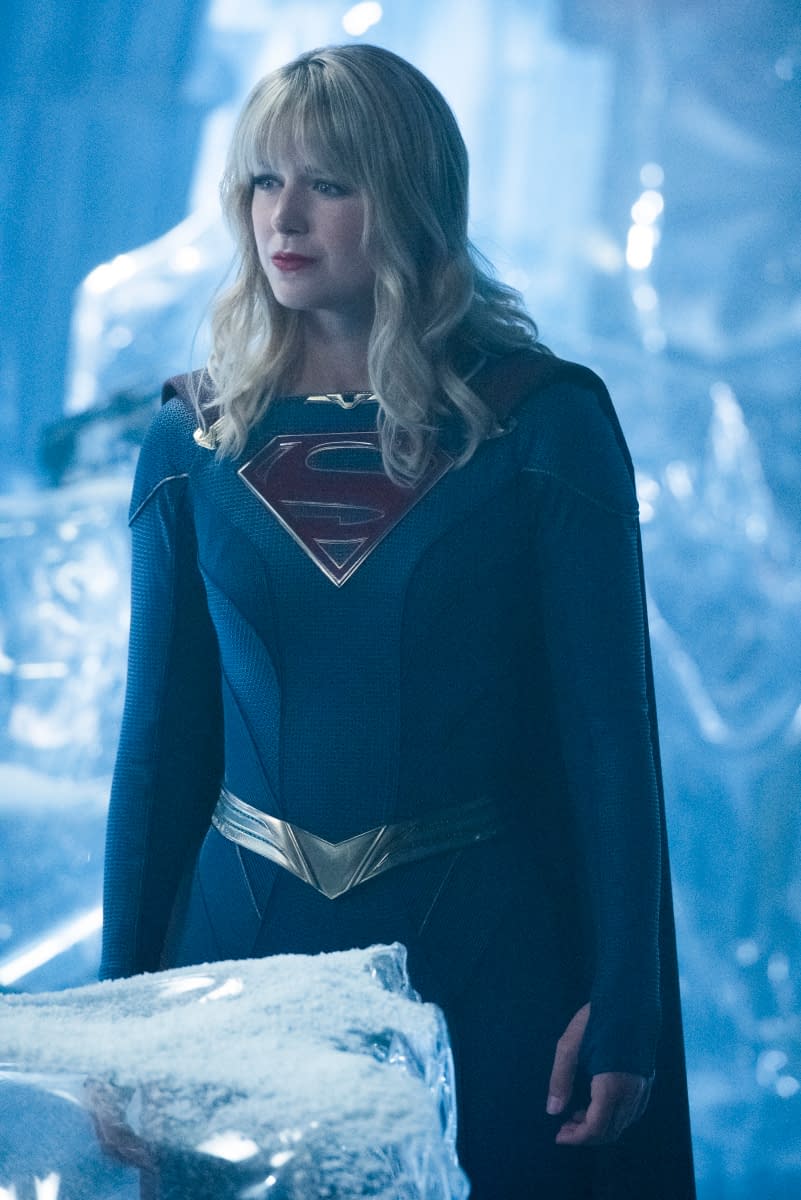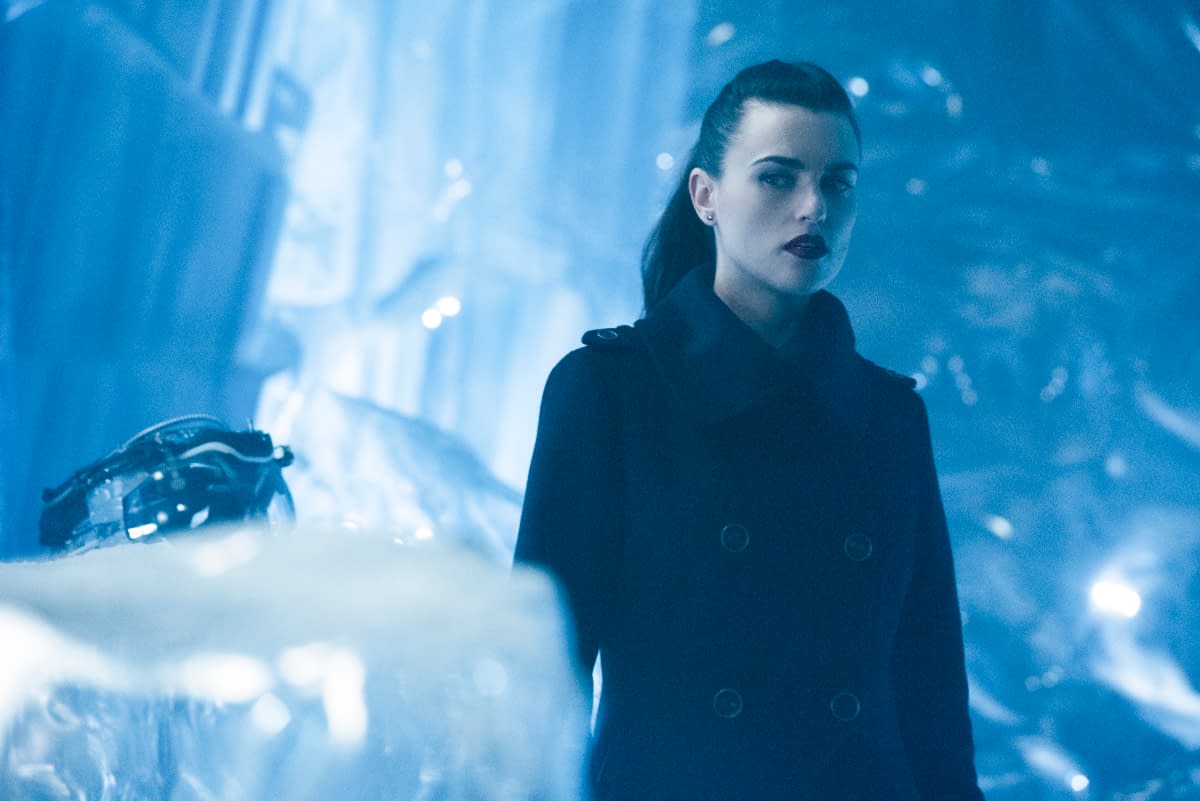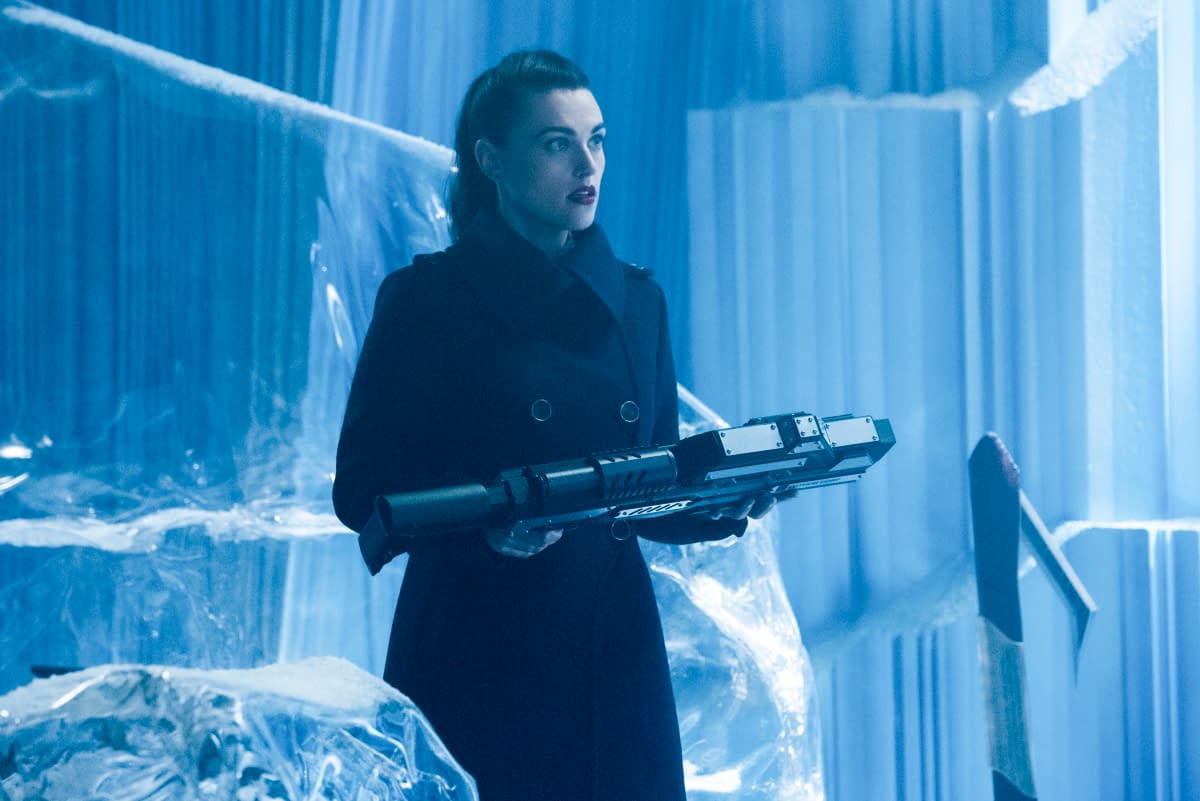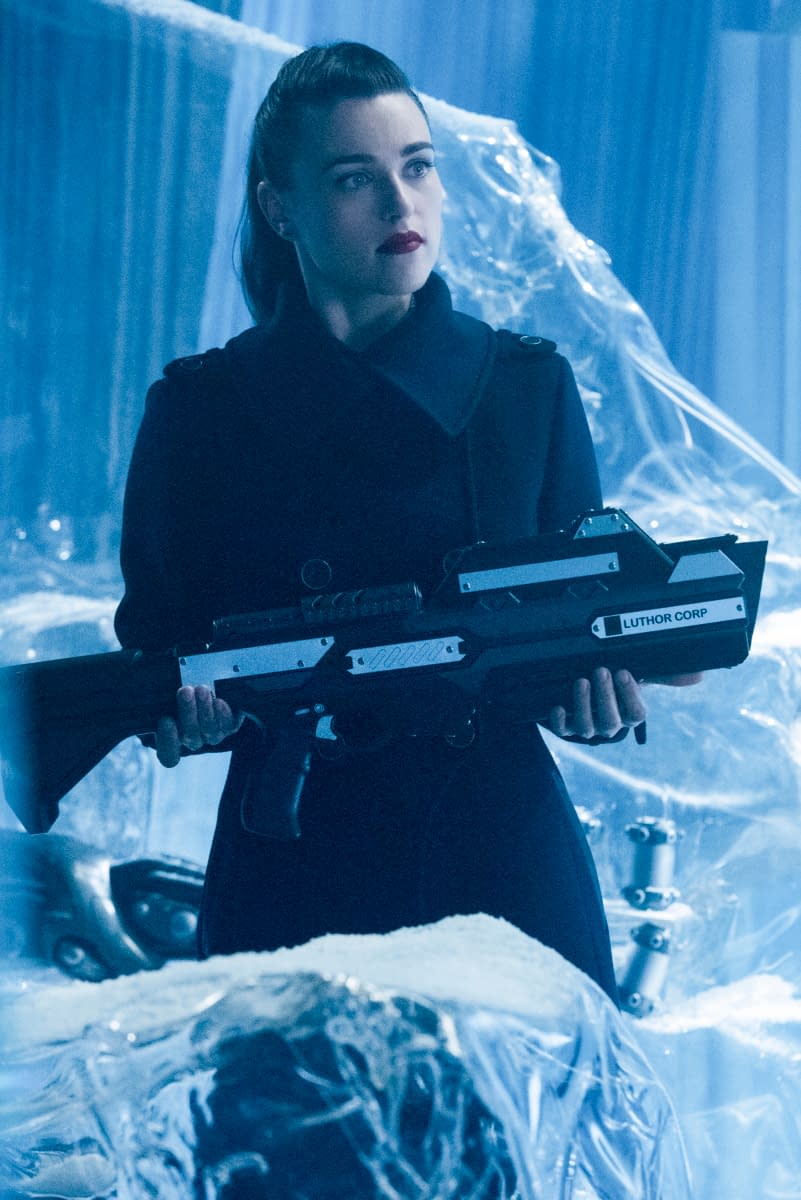 It also looks like Alex (Chyler Leigh) and Brainy (Jesse Rath) go on an adventure of their own. From the look of things, they're also looking for Leviathan (and may have found something).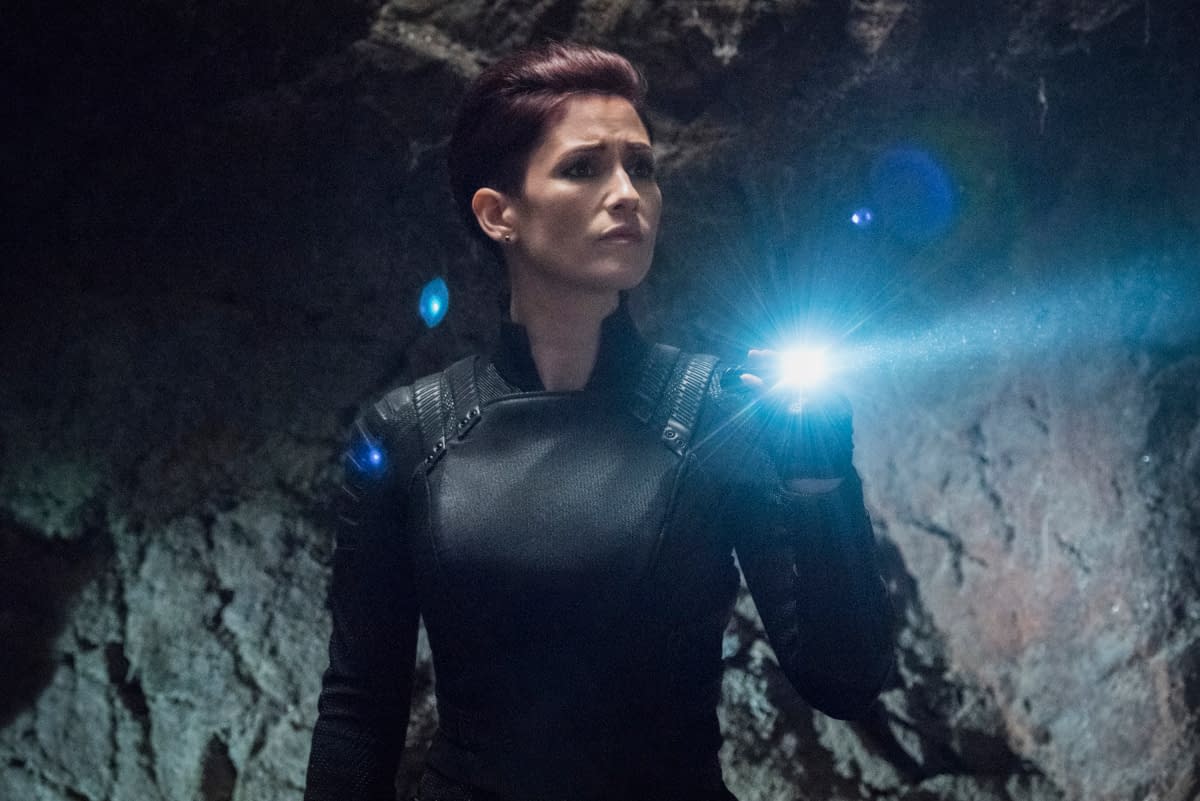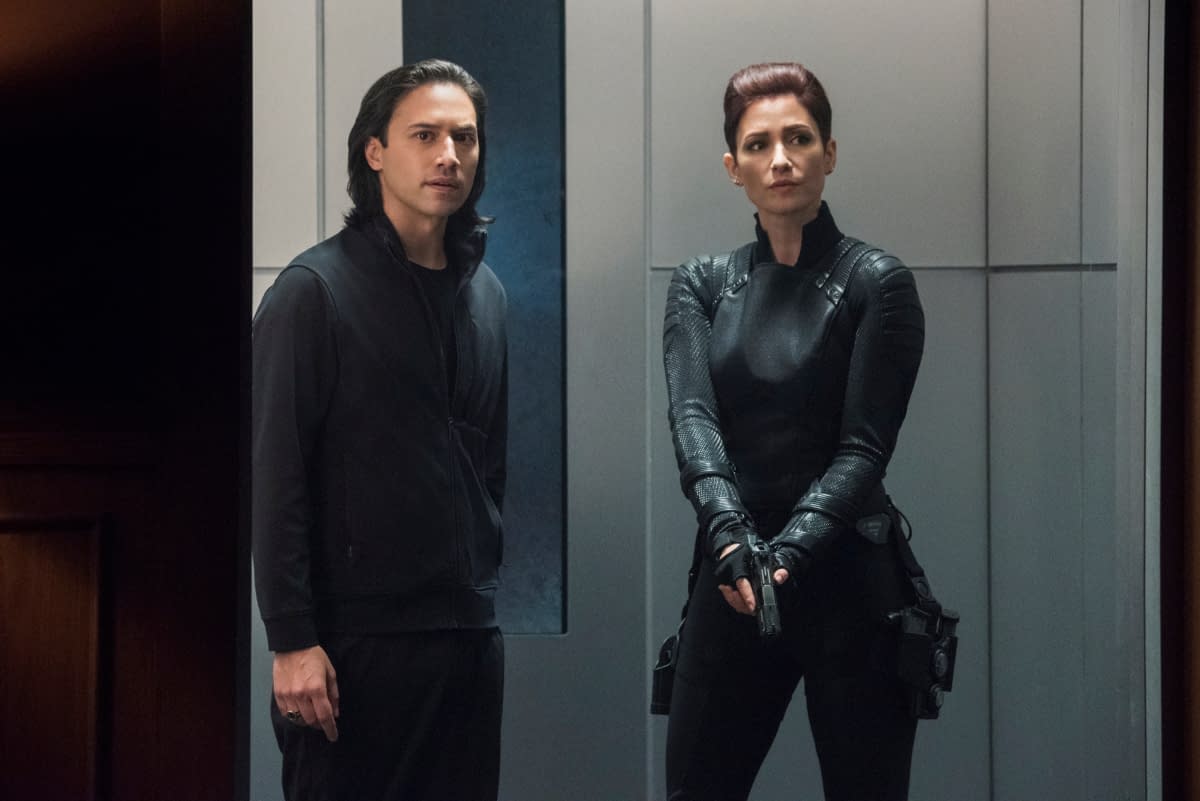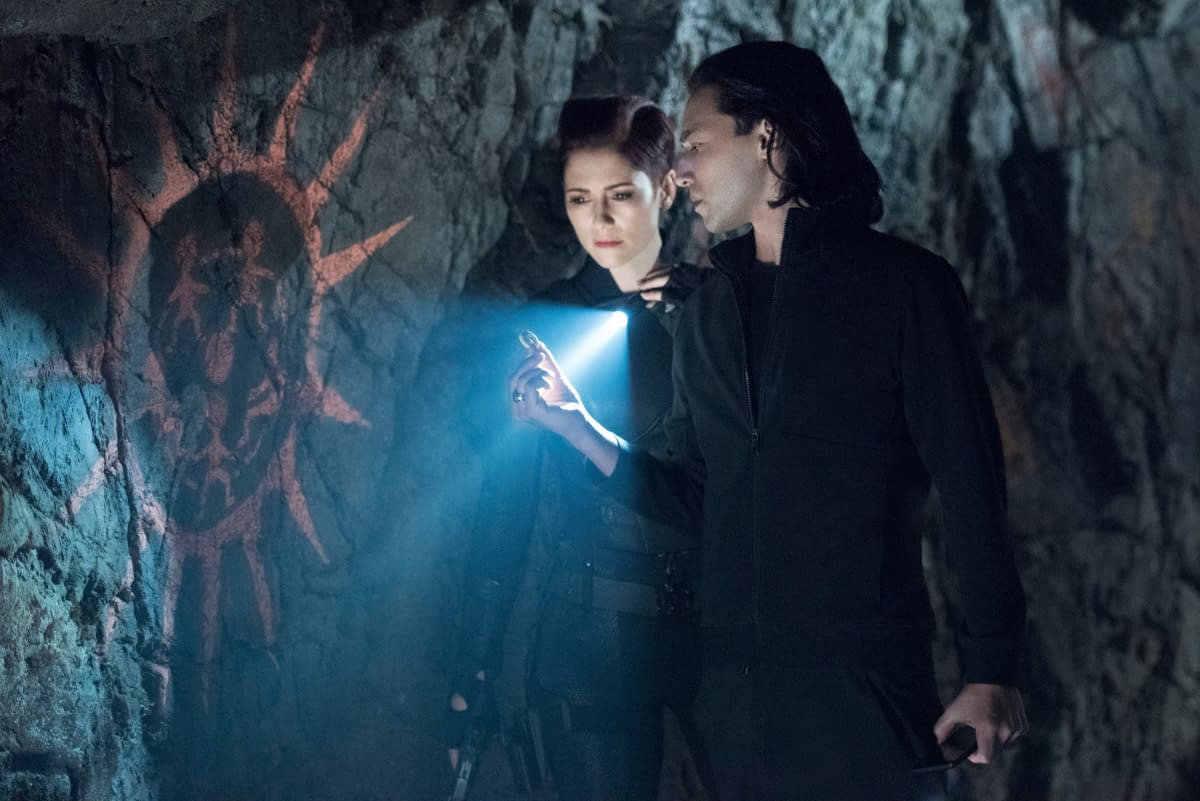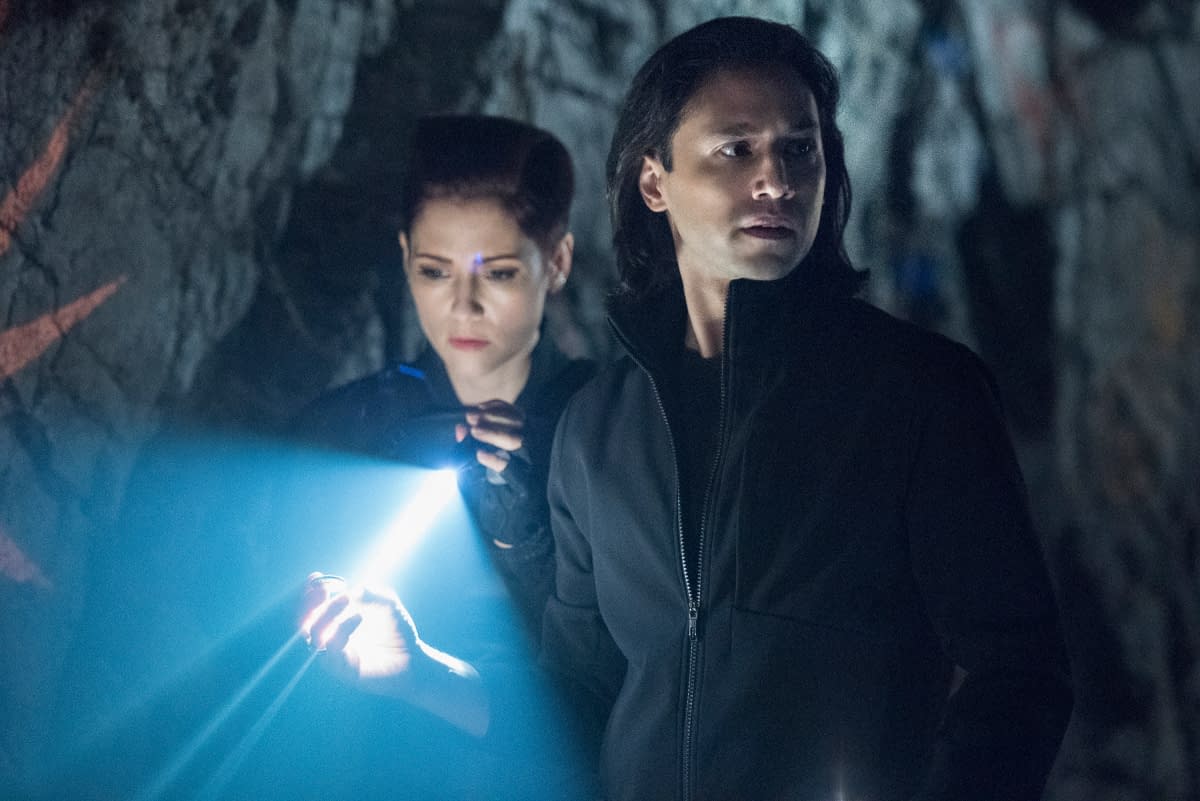 Looks like the aftermath of that adventure, however, leaves Alex recuperating somewhere, but at least Kelly (Azie Tesfai) is there to comfort and entertain her.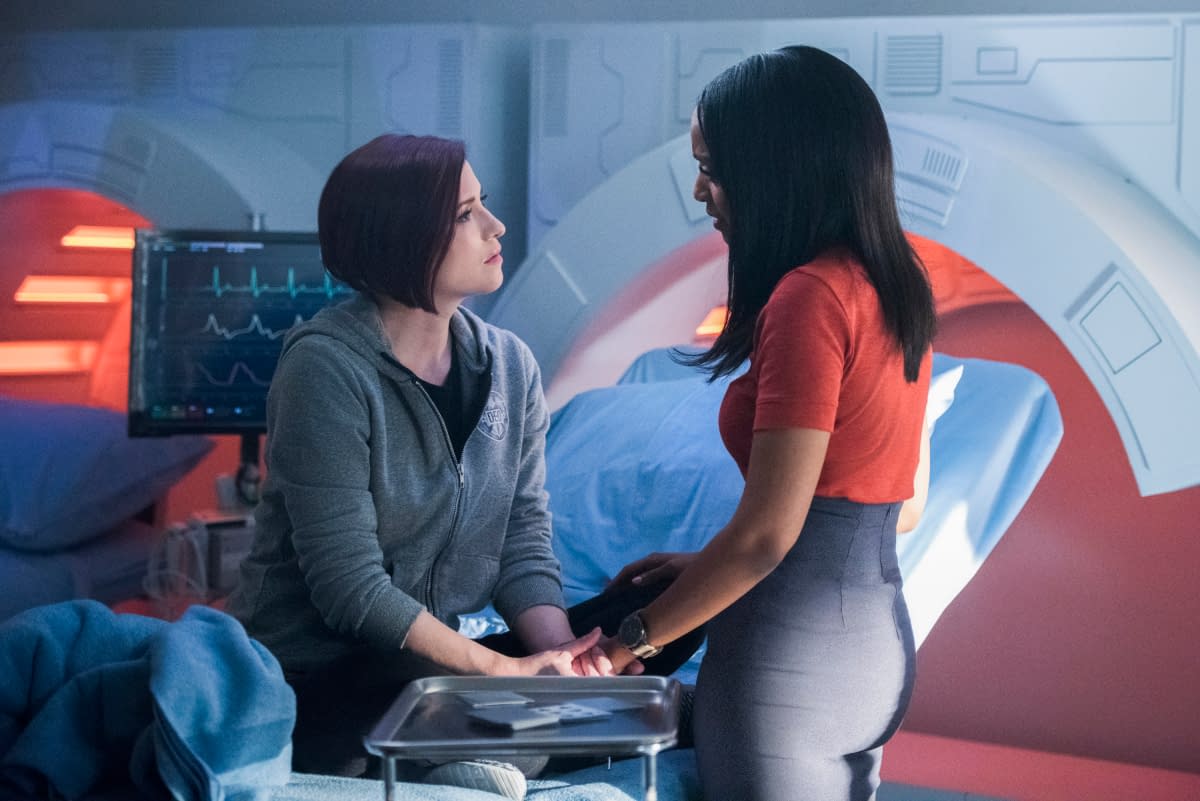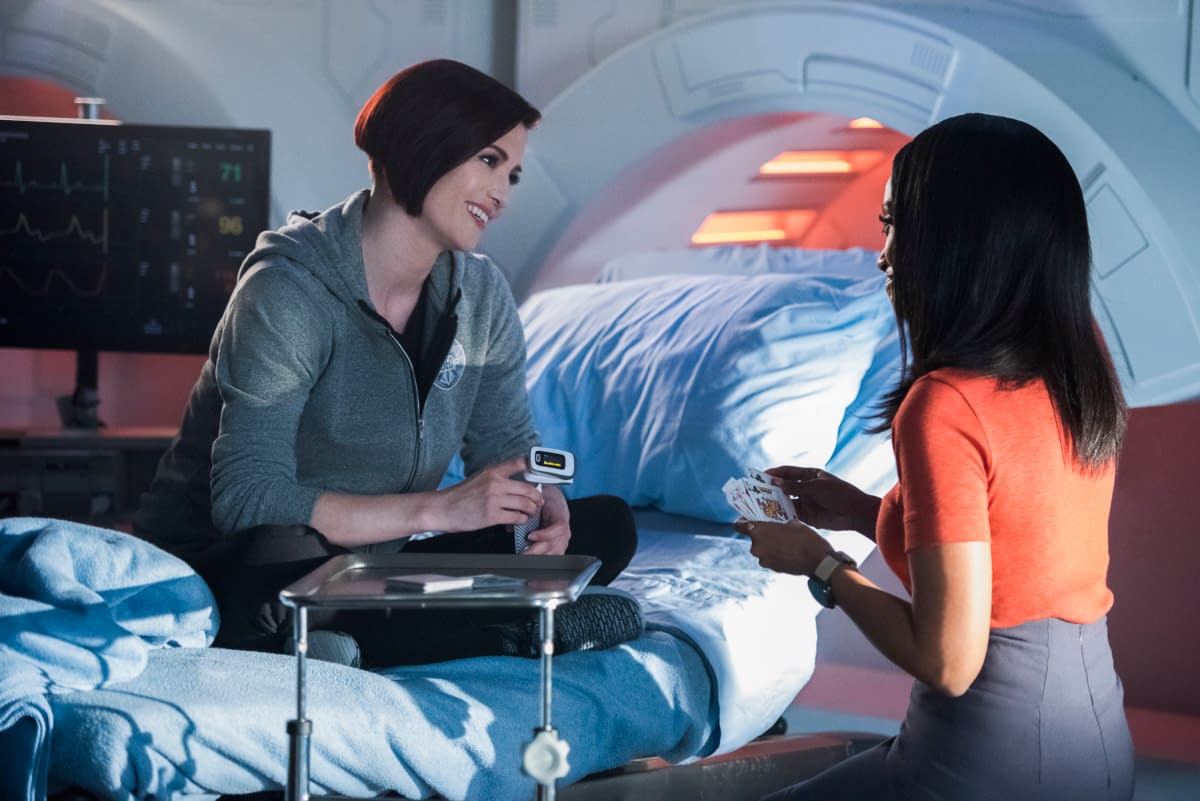 There's all of this and more, including an apparent final showdown between Supergirl and Leviathan's Old Man at the Fortress of Solitude when "Tremors" premieres on The CW on Sunday, November 17 at 9pm ET / 8 CT.