'Supergirl' Season 4 Finale: Will "The Quest for Peace" Lead to President Lex Luthor? [PREVIEW]
Perhaps the biggest news heading into this week's season 4 finale of the CW's Supergirl "The Quest for Peace" took place away from the camera. At last week's 2019 May Upfronts, the network announced that Greg Berlanti-produced, Ruby Rose-starrer Batwoman will join Melissa Benoist and "Team Kara" on Sunday nights starting this fall. With the "Elseworlds" spin-off batting lead at 8 p.m., Supergirl will be sticking her sick superhero landing at 9 p.m.
But that's next season… this week? What's left to say? Kara's running out of options as Lex (Jon Cryer) continues playing three-dimensional chess in a checkers world. How can Supergirl and her team defeat a man who appears to always be one step ahead of them? Of course, this is Supergirl: just when you think things are one way… sometimes the most unexpected thing can happen.
https://youtu.be/6pUTw3F-76Q
Supergirl season 4, episode 22 "The Quest for Peace": LEX LUTHOR RETURNS — Lex Luthor (guest star Jon Cryer) descends upon Washington, DC and summons Lena (Katie McGrath) and Lillian Luthor (guest star Brenda Strong) to the White House. Supergirl (Melissa Benoist) realizes she has one last chance to stop Lex and turns to the power of the press to help her. Jesse Warn directed the episode with story by Robert Rovner & Jessica Queller and teleplay by Rob Wright & Derek Simon
If a season's worth of drama and intrigue and the above promo aren't enough of a fix for you, here's a look at some very interesting and revealing images from this week's fourth-season finale "The Quest for Peace." Looks like we might be getting a resolution to the Lockwood/Agent Liberty (Sam Witwer) storyline (though he's definitely a character worth keep around, possibly for a redemption arc. We also have James (Mehcad Brooks) literally getting in on the action, a Luthor family reunion in The White House, and a fateful standoff between The Woman of Steel and Mankind's Self-Professed "Savior":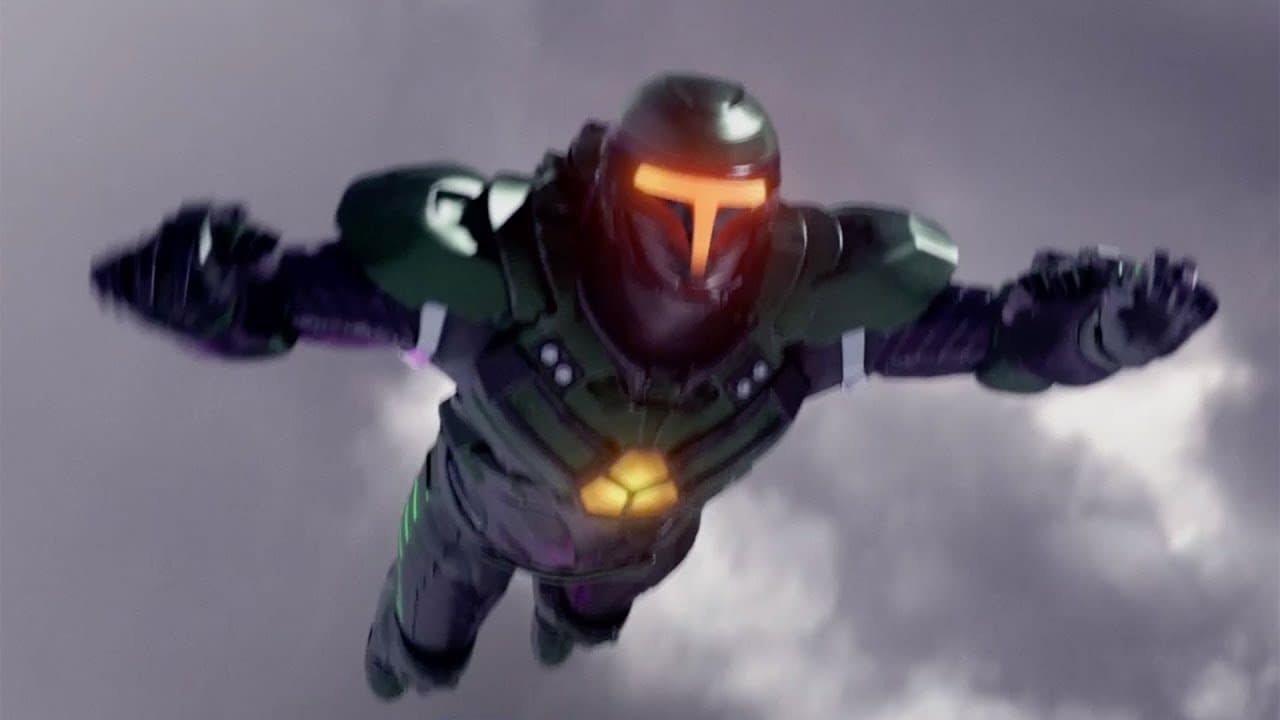 CW's Supergirl stars Melissa Benoist as Kara Danvers/Supergirl, Chyler Leigh as Alex Danvers, Mehcad Brooks as James Olsen/Guardian, David Harewood as Hank Henshaw/J'onn J'onzz, Katie McGrath as Lena Luthor, Jesse Rath as Brainiac-5, Sam Witwer as Ben Lockwood/Agent Liberty, Nicole Maines as Nia Nal/Dreamer, and April Parker Jones as Colonel Lauren Haley. Greg Berlanti, Jessica Queller, Robert Rovner, and Sarah Schecter serve as executive producers.