"Supernatural" Season 2, Episode 1 "In My Time of Dying": When It Became MY Show… [BC TV MOMENT]
I really fell in love with The CW's Supernatural during the second season premiere "In My Time of Dying," when I knew this series would be more than another cheesy network guilty pleasure. With the fifteenth and final season coming up, the #SPNFamily is still going strong and growing by the day… but it's also a time to look back.
At its core, this is a show about family. I feel like we learn more about the Winchesters in this episode than we did throughout the first season. With Dean's (Jensen Ackles) life on the line, we see all of these men at their most vulnerable.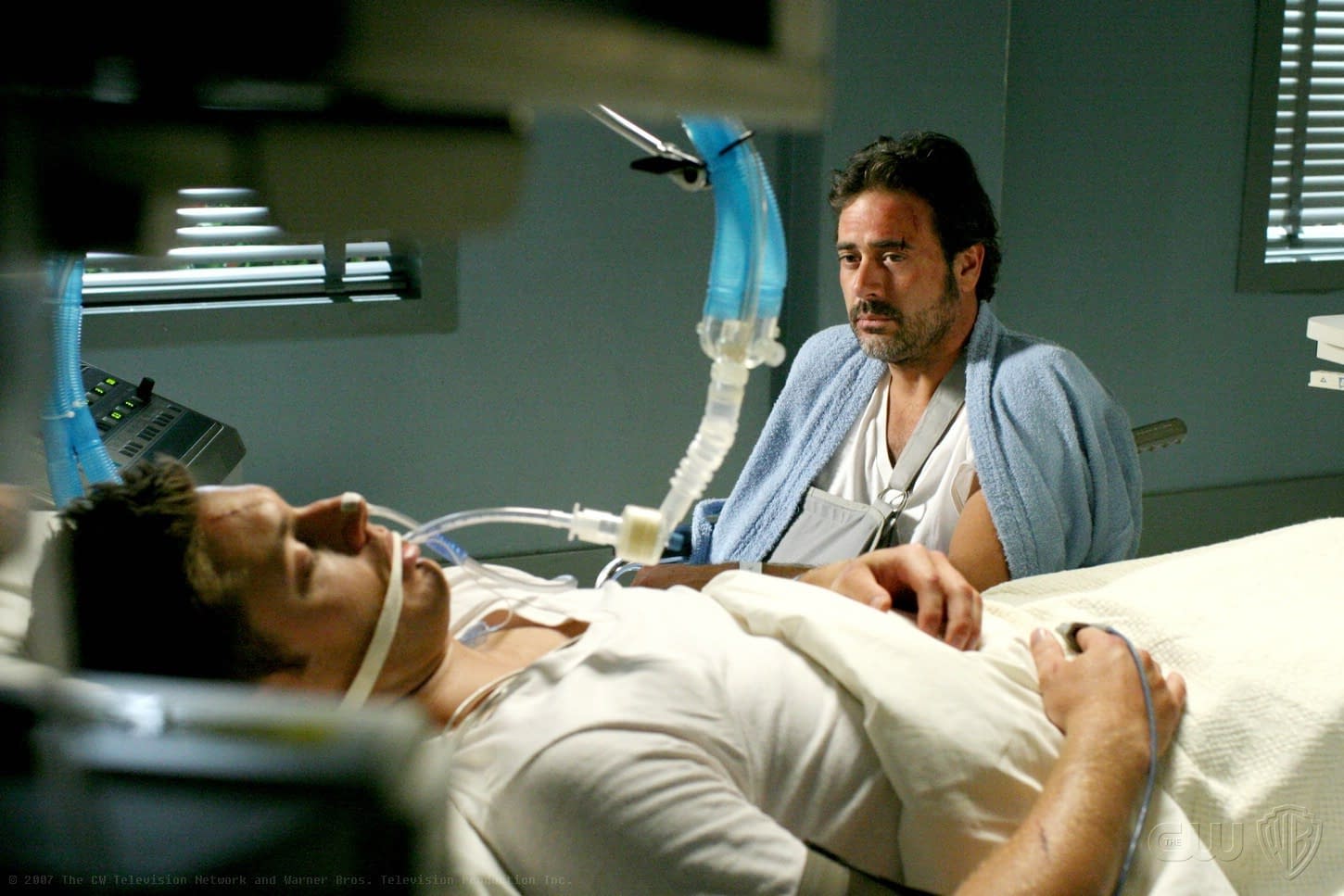 A wee bit of backstory before diving into the glory of this spectacular installment. Season 1 starts with the boys searching for their father John Winchester (Jeffery Dean Morgan) after he's gone missing on a "hunting trip." Sam (Jared Padalecki) leaves his hard-earned life as a Stanford student and joins Dean in searching for their dad.
When they finally reunite with John, we quickly become aware of their family dynamic. Sam has always been quick to chastise John for his shortcomings, while Dean played the obedient son. Nonetheless, the Winchesters work together in hunting down the Yellow Eyed Demon that killed their mother/wife, Mary (Samantha Smith).
"Supernautral" Season 1 Finale Spoiler Alert!
Supernatural creator, Eric Kripke, enjoyed screwing with the fans from the start. He ends the yet-to-be-renewed season with a killer cliffhanger. The Winchesters' and the Impala's lives all hang in the balance.
Season 2 begins with Dean's life in jeopardy.
John's behavior is baffling. How can he remain so stoic under these circumstances? We feel for Sam when he relentlessly confronts John, yet sympathize with Dean's spirit as he tries keeping the peace. He needs help, not bickering…which leads to Ghost Dean making a Ghost allusion!
https://youtu.be/eofdfBjCWps
Dean might be in Limbo, but I'm in Heaven.
While John seems to have forsaken his son, Sam can still sense his brother's presence and is determined to save him. No matter what happens from here on, we know nothing can break the brothers' bond. *Sigh*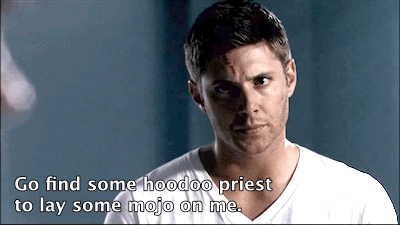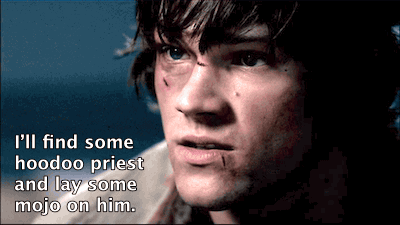 Sam is desperate to connect with Dean, so he goes old school with an Ouija board. Adorable. Like some of Supernatural's best moments, this scene delivers heartbreaking feels and cheeky humor all at once. Plus, the circular camera panning and cinematography is badass.
Feeling abandoned in Limbo, Ghost Dean finally unleashes a lifetime of pent-up resentment towards the father he's always idolized.
Ultimately, John reveals how he truly feels in a monologue that makes me weep every damn time.
The episode is wrought with tension from beginning to end. We get a glimpse behind the curtain as Dean slips beyond the veil of the living and struggles to keep Death at bay. John is keeping secrets and doing what he thinks is best – per usual. Uncle Bobby (Jim Beaver) continues to be the family's go-to guru for help. I could go on and on about why I love this episode so much. BUT, I really don't want to spoil "In My Time Of Dying" for you.
If you're a Supernatural fan, you know how huge and bittersweet this season premiere is. It sets the tone and precedent for the series. For those of you compelled to watch this episode now – here's what you need to know…
"In My Time of Dying" has it all. I still get goosebumps every time I watch it. We learn how much the Winchesters are willing to sacrifice for each other. John's We see how deep Sam and Dean's love, trust and brotherly bond really goes. We recognize that Supernatural has the makings of a phenomenal series in every way imaginable.