Posted in: DC Universe, Recent Updates, TV | Tagged: Abby Arcane, alec holland, Andy Bean, bleeding cool, cable, comic books, Comics, Crystal Reed, dc, dc comics, DC Universe, Derek Mears, drama, floronic man, gary dauberman, horror, jennifer beals, Jeryl Prescott, kevin durand, len wiseman, lucifer, maria sten, mark verheiden, streaming, swamp thing, television, the gifted, thriller, tv, virginia madsen, Warner Bros Television, will patton
---
Swamp Thing: Crystal Reed Posts DC Universe Series' Official Production Start
And with a single Instagram post from actress Crystal Reed (Dr. Abby Arcane), it's official: production on DC Universe's Swamp Thing is officially underway. Reed took to social media to share an image of series pilot director Len Wiseman (The Gifted, Lucifer) behind his camera, with the caption "Let the games begin #dayone @lenwiseman." The streaming service's upcoming drama adaptation is based on the DC Comics character created by Len Wein and Bernie Wrightson. Reed co-stars with Derek Mears, Andy Bean, Crystal Reed, Jennifer Beals, Maria Sten, Jeryl Prescott, Virginia Madsen, Will Patton, and Kevin Durand.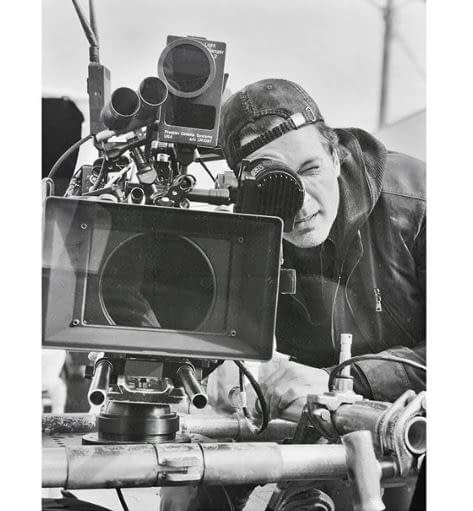 Let the games begin 🎥 #dayone @lenwiseman
Written by showrunner Mark Verheiden and Gary Dauberman, and directed by Wiseman, the series stems from James Wan's Atomic Monster in association with Warner Bros. Television. Wan, Verheiden, Dauberman, Wiseman, and Michael Clear will executive produce, with the series set for a 2019 premiere. Here's an overview of DC Universe's Swamp Thing as well as a look at Bean's Alec Holland, Mears' Swamp Thing, Sten's Liz Tremayne, Reed's Dr. Abby Arcane, Beals' Sheriff Lucilia Cable, Prescott's Madame Xanadu, Madsen's Maria Sunderland, Patton's Avery Sunderland, and Durand's Woodrue/Floronic Man – offering some clues as to what viewers can expect from the upcoming series: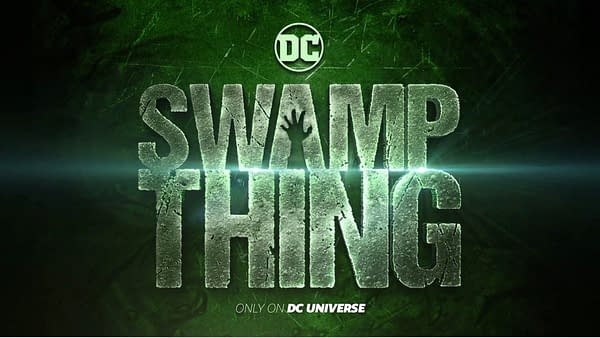 DC Universe's Swamp Thing follows Abby Arcane as she investigates what seems to be a deadly swamp-born virus in a small town in Louisiana but soon discovers that the swamp holds mystical and terrifying secrets. When unexplainable and chilling horrors emerge from the murky marsh, no one is safe.
● Emerging from the swamp with a monstrous physique and strange new powers over plant life, the man who was once Alec Holland (Bean) struggles to hold onto his humanity. Prior to his life as the elemental hero, Holland was a biologist who got caught in the crosshairs of a small town nightmare, when he discovered a bizarre local illness connected to his work in the swamp.
● When dark forces converge on the town of Marais, Swamp Thing (Mears) must embrace what he has become in order to defend the town as well as the natural world at large.
● Smart and caring, CDC Doctor Abby Arcane's (Reed) strong sense of empathy puts her at the center of a horrific life-threatening epidemic in her hometown, where she faces emotional demons from her past. A chance meeting with scientist Alec Holland takes her into a world of horror and the supernatural, and of the elemental creature known as Swamp Thing.
● Liz Tremayne (Sten) is a close childhood friend of Abby Arcane's, who splits her time between reporting for the local paper and bartending at her aging father's roadhouse bar. Her no-nonsense attitude belies a deep compassion for her friends and family as she sets out in her uncompromising quest to expose the secrets that threaten her beloved hometown.
● Sheriff Lucilia Cable (Beals) is tough as nails, pragmatic, and fiercely devoted to her son, Matt, her sworn duty to serve and protect the town of Marais. As the community she has dedicated her life to defending finds itself beset by strange forces, Lucilia must double down in her efforts to safeguard everyone she holds dear.
● Madame Xanadu (Prescott) is a centuries-old immortal who advises and aligns with crusaders against evil but is reluctant to join the fray directly.
● Maria Sunderland (Madsen) traded in her privileged upbringing for the swamps of Marais when she married local business magnate Avery Sunderland, but Avery's life-time obsession with the swamp has driven a wedge between him and Maria. Her poised existence is shaken further when the return of Abby Arcane reawakens a deep grief over the loss of Maria's daughter, Shawna, drawing her into the dark supernatural mysteries emerging from the swamp.
● Prominant businessman Avery Sunderland (Patton) serves as the de facto patriarch of his Louisiana hometown, always giving back to the community. His benevolent veneer, however, masks a ruthless determination to harness the power of the swamp for profit.
● Jason Woodrue/Floronic Man (Durand) is a biogeneticist without equal – and he knows it. Brought in to study the unique properties of a small-town Louisiana swamp, Woodrue becomes fixated on unlocking the potential contained within — leading to tragic and monstrous consequences.
---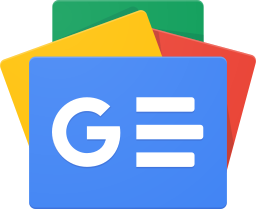 Stay up-to-date and support the site by following Bleeding Cool on Google News today!