Taya Valkyrie is All Elite, Answers Jade Cargill on AEW Dynamite
Another wrestler has joined the dark side! Taya Valkyrie debuted on AEW Dynamite tonight to answer a challenge from TBS Champion Jade Cargill.
---
Former Impact Wrestling and AAA star Taya Valkyrie has joined AEW, absolutely ruining The Chadster's night as he tried to quietly suffer through another episode of AEW Dynamite. Valkyrie, who was given an opportunity by WWE but spit in the company's face by joining AEW after WWE unceremoniously fired her months ago, appeared after TBS Champion Jade Cargill defeated Nicole Matthews in an open challenge to retain her title and then asked if Canada had nothing else to offer. When Valkyrie appeared on the screen, the crowd went nuts, and so did The Chadster, chucking his White Claw seltzer right at the television set.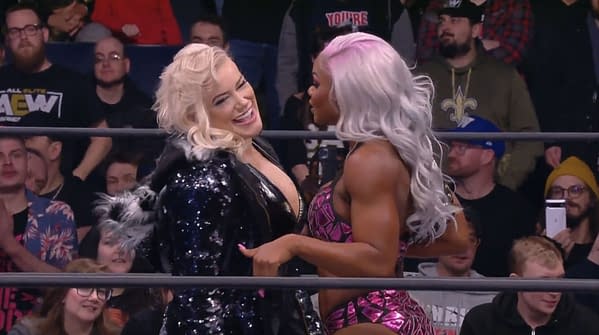 The Chadster was just so disgusted at Tony Khan for not only signing a distinguished wrestling star like Taya Valkyrie to add depth and legitimacy to his company but also for making The Chadster waste a White Claw seltzer and make a mess of his living room that it's going to take forever to convince The Chadster's wife to clean up. Then The Chadster will have to endure being called a "useless man baby" because he refuses to clean up a seltzer that Tony Khan caused him to throw, which is just another way the billionaire AEW owner has totally RUINED THE CHADSTER'S LIFE!
Take a look at the evidence of Tony Khan's crusade against The Chadster by signing Taya Valkyrie below.