"Teen Titans GO! Vs. Teen Titans": Scott Menville Talks Dueling "Robins" & More! [INTERVIEW]
With an hour to go before the thrilling premiere of Teen Titans GO! Vs. Teen Titans at San Diego Comic Con 2019 (SDCC 2019), Scott Menville sat down to chat for a few minutes about his double starring role as two different Robins. Scott has been playing Robin since 2003, so he's pretty much the voice you hear when an animated Robin is on screen. But what does he love about playing Robin:
"On the original Teen Titans the thing I loved the most were the dark gritty episodes, and the real grounded dramatic acting. And what I love most on the new one is to be able to go crazy, the sky's the limit. Do a monologue in Pig Latin. Sing an opera duet with Hynden Walch. Like, I'm a punk rock kid and all of a sudden I'm getting paid to sing opera in a cartoon? It's amazing. Just the craziness of (Teen Titans) GO!, I love. And I think Robin is an amazing character. No superpowers, he is just driven to be better."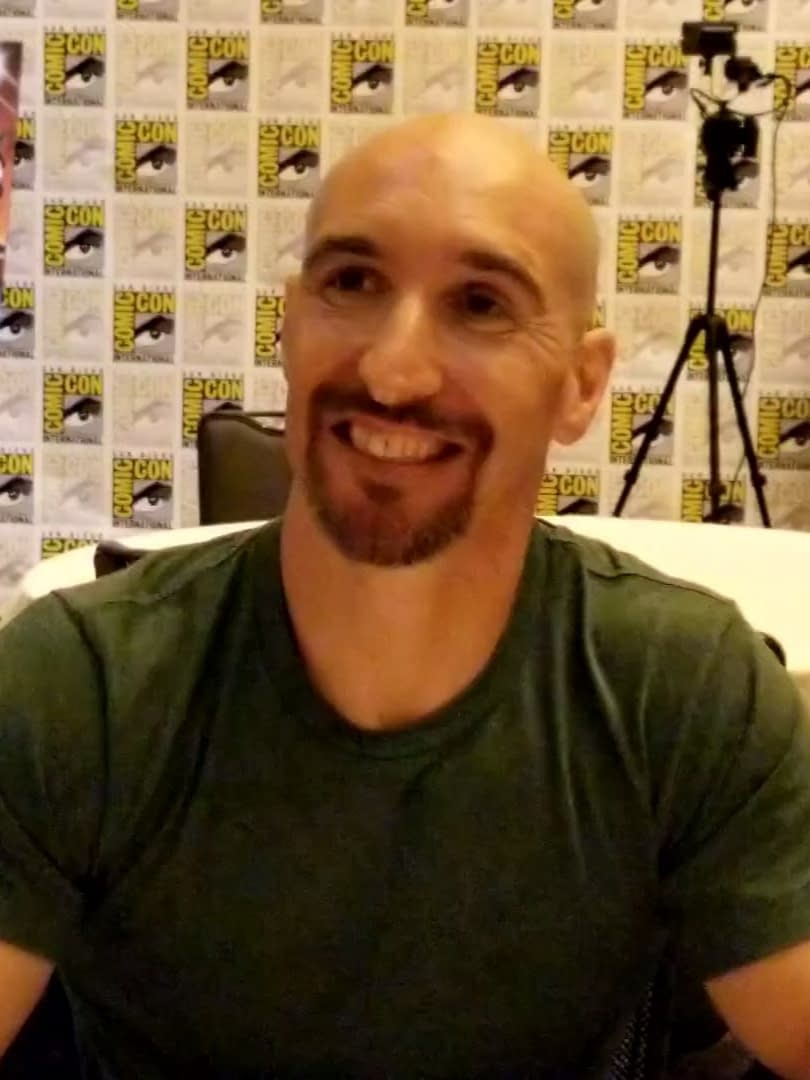 A fair amount of time has passed since Teen Titans first aired in July of 2003, we asked Menville to recall his favorite memories from the first series:
"Working with the wonderful Andrea Romano, our voice director she's amazing, Glen Murakami, working with them. Also, getting to act with Ron Pearlman. Getting to go to to toe in some of those "head to head" standoffs. A lot of the grounded, gritty dark episodes are some of my favorite memories."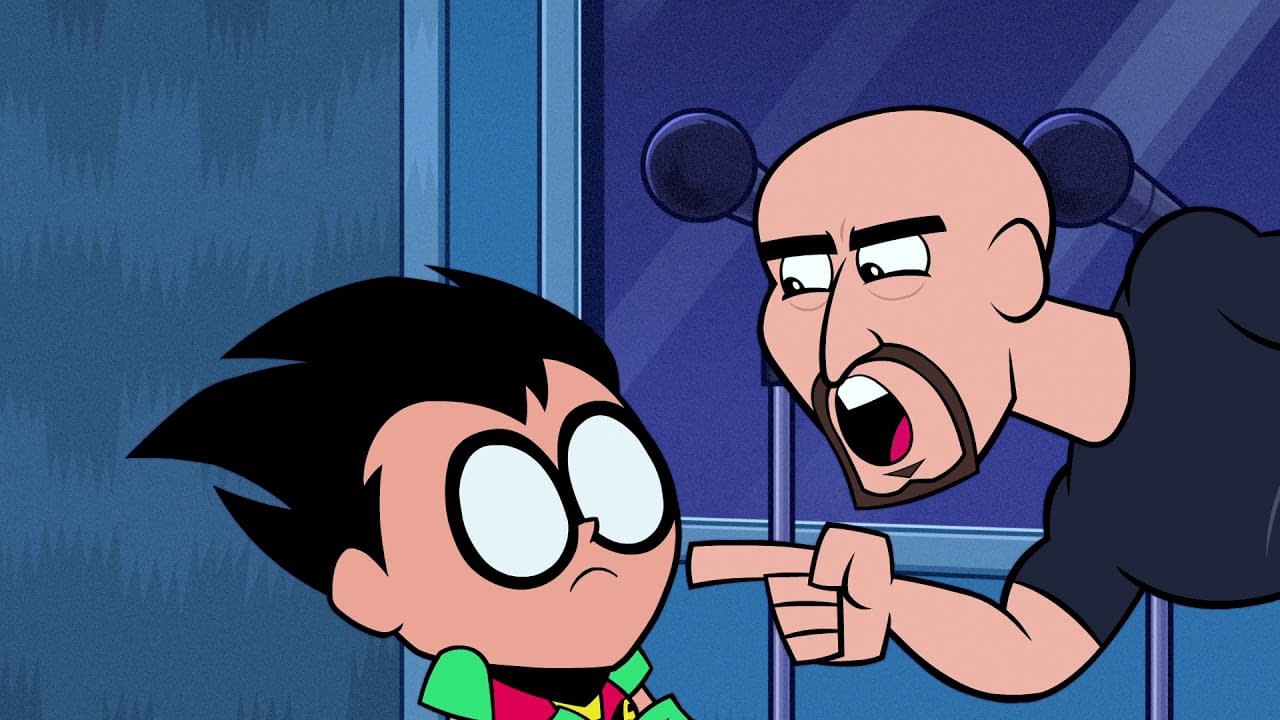 So how did it feel voicing himself in the "The Self-Indulgent 200th Episode Spectacular! "? Was it… weird?
"There was a lot of inside jokes and ad libs in those episodes that made it into the final. Like, Greg and Tara in the booth doing selfies, that actually happens. It was a trip to voice myself. The funniest thing was Hynden Walch, who is always at the mic next to me when we record- she is Starfire, she did her Starfire lines and when it was time for her to do herself she looked at me and said" Scott, I don't know how to do me. I'm like 'Its your own voice.' She's like, "What do I sound like?""
So what exactly are the differences between the two Robins, anyway?
"The original Robin, from Teen Titans, is a leader and very much an Alpha Male, but he doesn't have anything to prove necessarily. The Robin from Go! is a leader but he feels like he always has to prove it. And he's an Alpha Male and he feels like he always has to prove it. He's always trying to prove it, and go nuts!"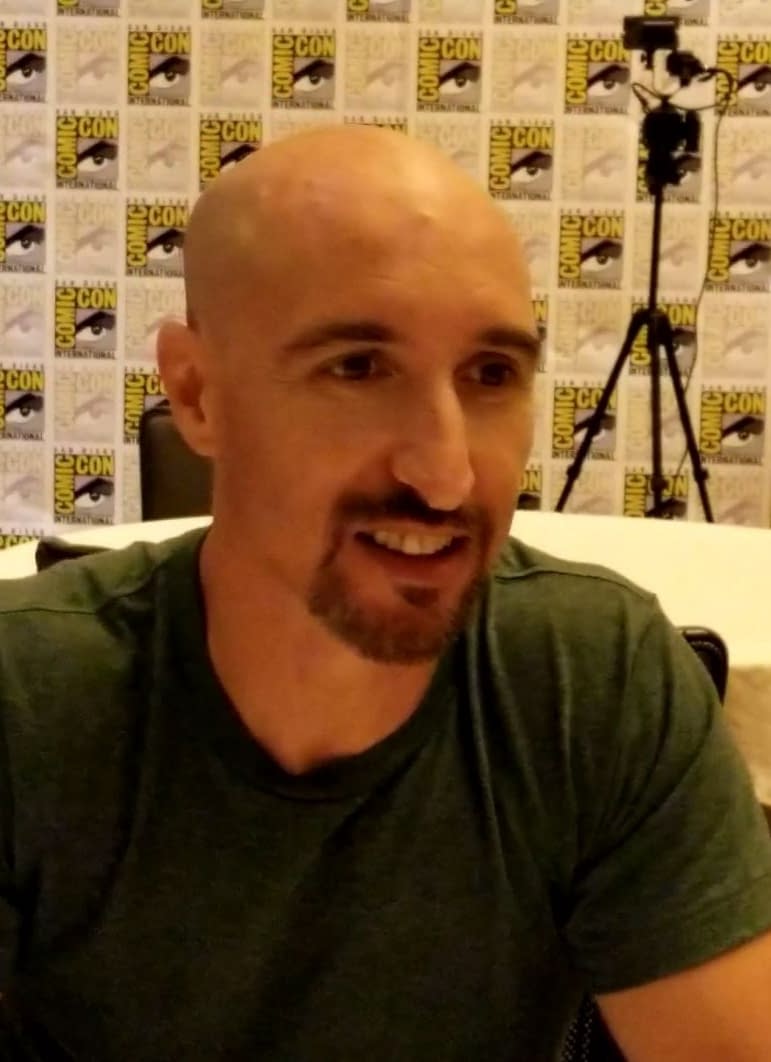 There are lots more questions answered in the video below, such as: Menville's thoughts on all the different versions of Robin. Will OG Robin learn from Go Robin? Did he enjoy spoofing the GO! Titans on Young Justice (as Doom Patrol Go)? Is Teen Titans Robin enraged by GO! Robin? What's it like to voice a version of Robin after so many years and was it difficult? How did he approach the dynamic of the 2 Robins? All this and much, much more.
Teen Titans Go! Vs Teen Titans stars Greg Cipes (Teenage Mutant Ninja Turtles) as Beast Boy, Scott Menville (LEGO DC: Batman: Family Matters) as Robin, Khary Payton (The Walking Dead) as Cyborg, Tara Strong (Batman: The Animated Series) as Raven, Hynden Walch (Adventure Time) as Starfire, and Grey Griffin (Scooby-Doo franchise) as Mrs. Claus. It was produced/directed by Jeff Mednikow (Teen Titans Go!), and written by Marly Halpern-Graser (Batman vs. Teenage Mutant Ninja Turtles) and Jeremy Adams (LEGO DC: Batman: Family Matters).
Teen Titans GO! vs. Teen Titans is available for digital download on September 24, blu-ray/DVD Combo Pack on October 15.