Posted in: Movies, TV | Tagged: bbc, doctor who, entertainment, tv
---
Ten Thoughts About Doctor Who: Smile – It's A Good Thirteenth Life
That's just what I need. A new episode of Doctor Who. I think. Okay, second episode in, Smile… what will we find?
1. Stating The Obvious For The Very First Time
So you can't operate the TARDIS from the seats. And another nod to Neil Gaiman's addition that the TARDIS takes you where you need to be not when you want to be. And, as last week, Bill Potts is the person who points these things out. Like the Doctor's really high blood pressure. It's a refreshing take on some very old and familiar ideas.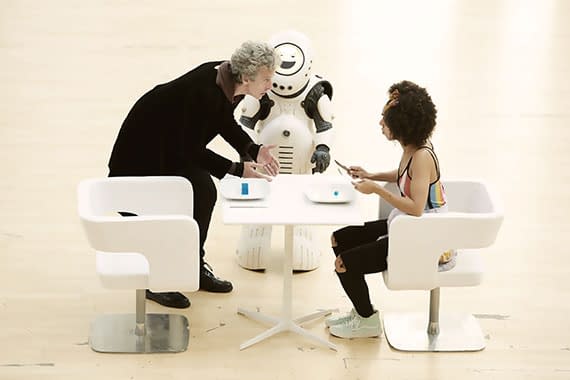 2. There's No Place Like Earth
The Doctor mustn't leave the Earth unless it's an emergency. All down to the Vault, and creating a similar vibe to the Third Doctor's run – just with more get out clauses. And a Nardole who is keeping the Doctor in line. Ish. Just not as much as some other robots in this episode… is it all about control?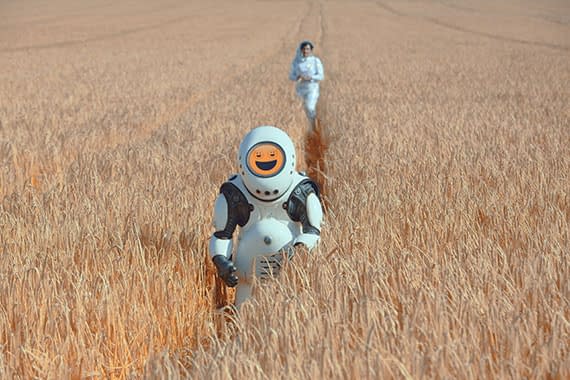 3. It's A Good Social Life
Enforced happy emotions from emoji robots – and a cornfield. Fed by the dead bodies of the old and unhappy. A more techy/social media version of "It's a Good Life" by Jerome Bixby? Oh and the TARDIS has broadband and a browser history. I wonder if it would actually take you places rather than show them?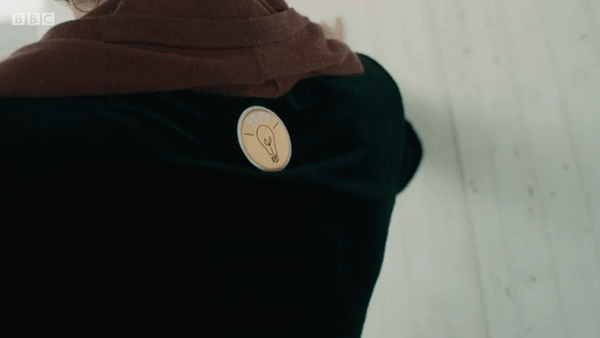 4. Emotional Baggage
One of the bigger problems to be solved in film and TV is that people have to actually tell other people or the audience how they feel, with words, or with visual cues. Hidden thoughts, hidden turmoil is harder, and is generally better expressed in novels – or comics with thought bubbles. The emoji on the back gave us, for an episode, a different narrative device, best expressed by the Doctor's "Idea" emoji.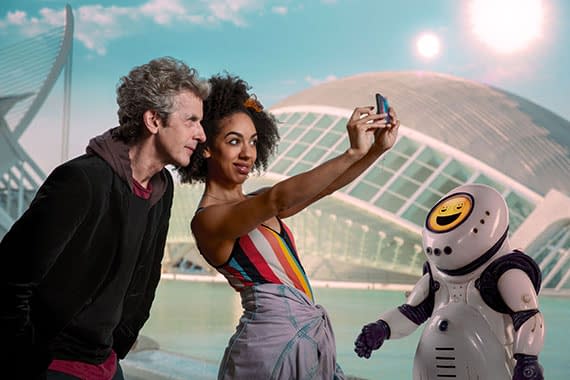 5. The Old In-And-Out
In many ways, this is Doctor Who returning to its base. Going to a different planet, a different time, getting too involved, getting into real trouble, finding a solution, ripping it out of the ether, and moving on. No Trendelore, no Bad Wolf, no worry that something unknown is out there – just something known back home that you are escaping from. And ending up at the beginning of the next story… just like Quantum Leap's "oh boy"…
6. Options On The Bill
Note Bill's tic of separating things into two alternatives, physically jumping from option to another. She is all about choices and consequences. Chips, perve. Trouble, no trouble. It will be a thing.
7. No Future For You
We're getting back to the old Doctor Who timeline from the classic series that saw people evacuate the Earth and go elsewhere. We have seen different versions over the years, and somewhere the apocalyptic future didn't happen, but here seems to be establishing a nuclear holocaust and an attempted escape. And leaving one horror for another. See Passengers and Wall-E… just with even more death.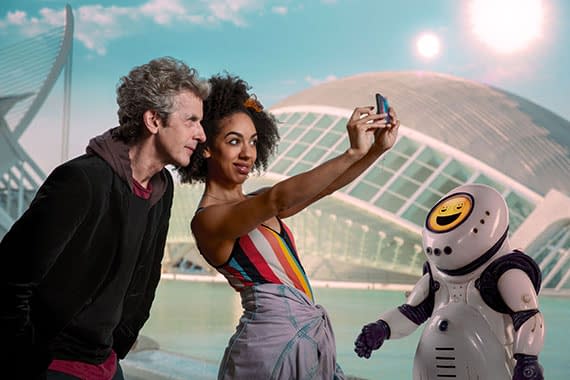 8. The Grief Tsunami Is The Giant Space Goat
Yet more recycling of Douglas Adams though, just like last week's episode. Ark-A and Ark-B and Ark-C? Except Ark-A has now been eliminated. Just the telephone sanitisers and sales executives left?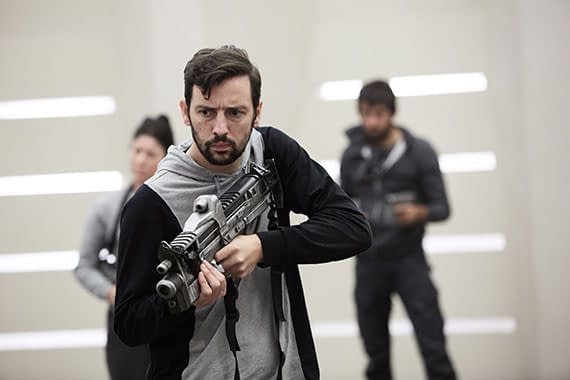 9. You Can't Fight A Whole City With Guns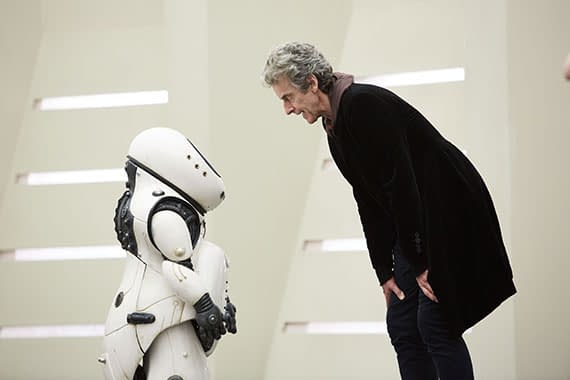 But it seems some people are trying. There just has to be another option. You can't fight an idea with guns. You can fight ideas with ideas though. Even the most dangerous ones. It's all a game…
10. Mediators Without Borders
Pragmatism Vs Idealism. How far would you compromise for peace? What could you forgive, to keep most people alive, healthy and… happy?
Coming Soon….
Mirroring the Christopher Eccleston season a lot, first episode introduction, second episode the future of humanity, third episode, getting it wrong and going to Victorian England. And, yes, London has always been a little on the multicultural side!
---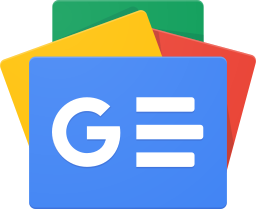 Stay up-to-date and support the site by following Bleeding Cool on Google News today!