What if The Flash did The Walking Dead? As Bloodwork (Sendhil Ramamurthy) unleashes his blood zombies on Central City, Barry Allen (Grant Gustin) goes Dark Flash in our final pre-"Crisis" episode. It plays with a lot of the tropes of the zombie genre while wrapping up its loose ends just in time for the skies to turn red as "Crisis" hits.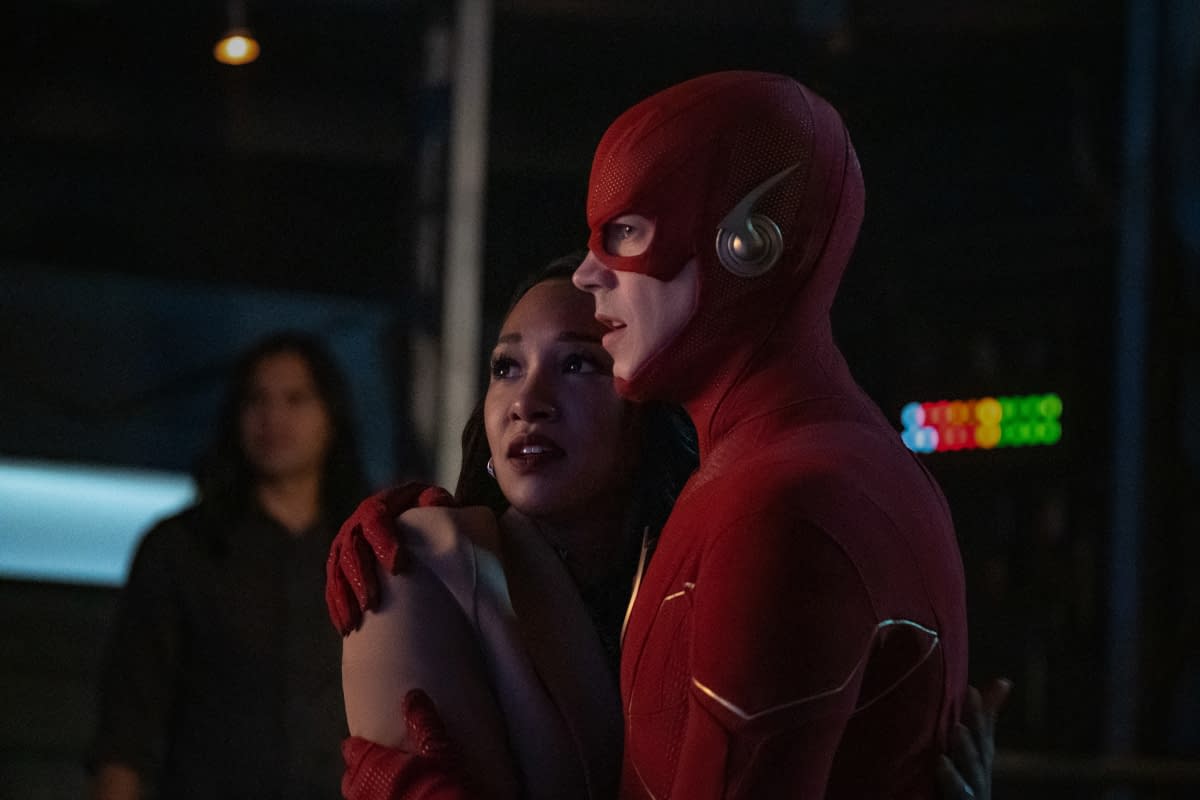 A lot of the episode falls on the shoulders of Gustin, who is having a great time playing the bad guy here. He's no stranger to villain roles, having his breakout role on Ryan Murphy's Glee as the resident bad boy of a preppie a capella group. He brings a lot of that hammy charm to playing the villain, and there are numerous shots of him just simply doing a creepy smile, eyes and teeth blacked out by Bloodwork's infection. It was fun, but it was also getting to be a bit much by the end. We're glad to get the old Barry back.
There's also a final battle between Flash and Bloodwork in which he goes full CGI-giant-monster. The effects are ok, but not great. But if we can buy the Grodd vs. King Shark fights of the past, we can live with the gross giant bloody skeleton monster too.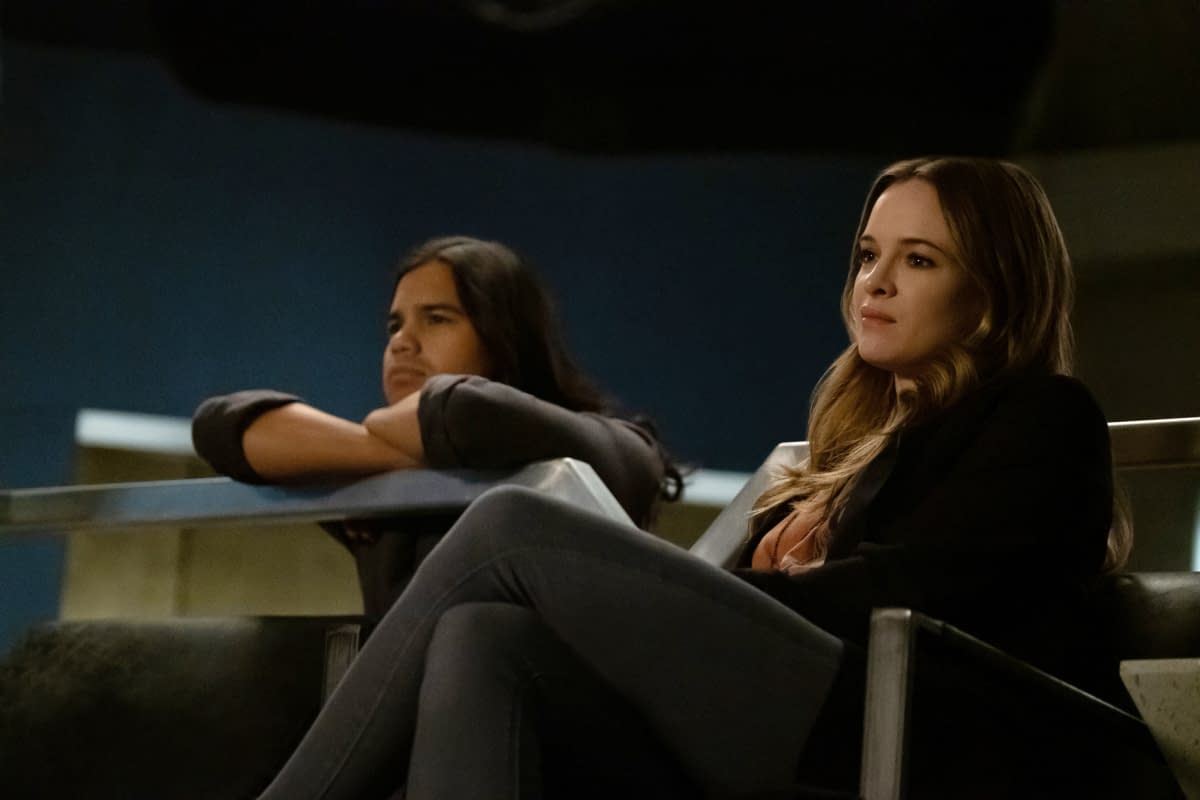 But most of what makes the episode work are the scenes dealing with the blood zombie outbreak. In one sequence in particular, Cecille (Danielle Nicolet) and Kamilla (Victoria Park) have to escape from their office building while avoiding zombies. It's dynamic and it's shot with some really fun lighting and camera work that should make any zombie fan happy. It's also great to see Cisco (Carlos Valdes) step into his role as team leader and the continuing duality of Caitlin/Frost (Danielle Panabaker) and how they manage their double life.
Team Flash also decides to unleash their new secret weapon in this episode, Allegra (Kayla Compton), who ends up saving the city by counteracting Bloodwork's virus with her ultraviolet powers. This is very obviously moving her into a  more central role on the team, which would be a nice addition.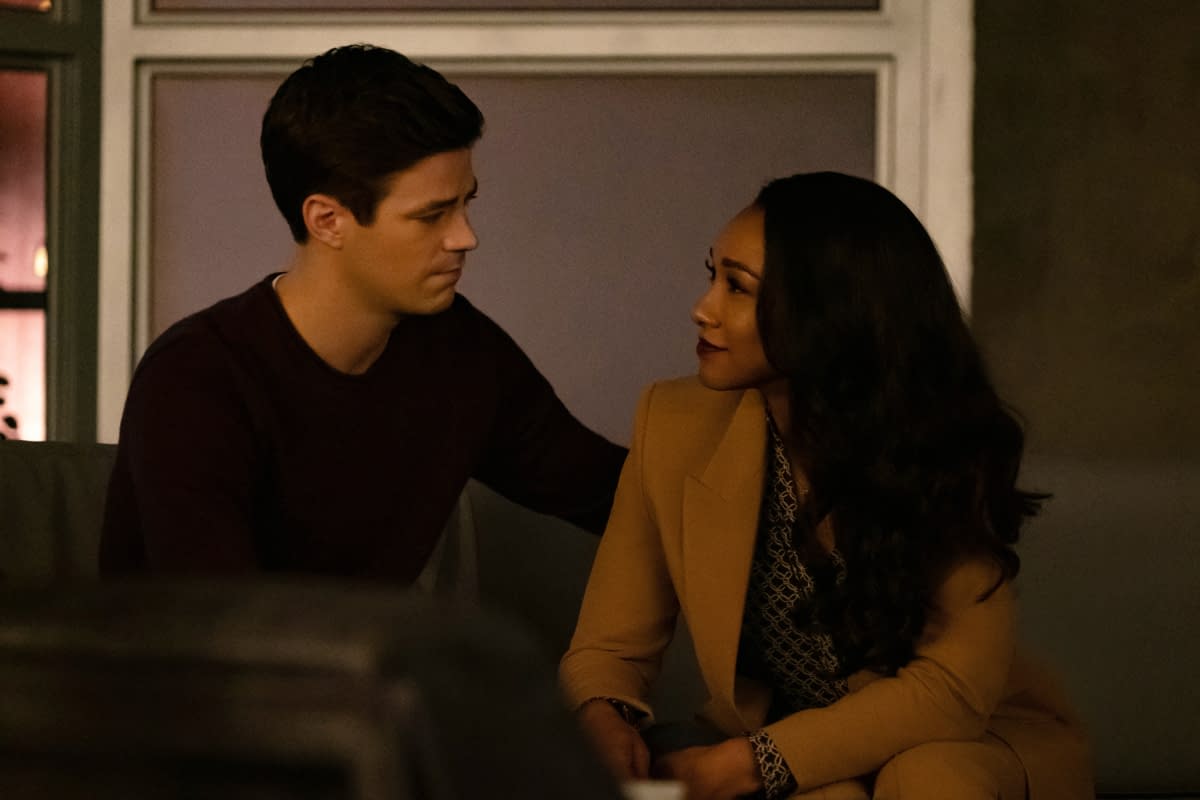 But, of course, as with most things, the success of the episode comes down to the relationship between Barry and Iris (Candice Patton). Patton continues her excellent work as the real glue that binds Team Flash together. There's also a real pathos to her performance, knowing full well these are some of the last hours she will spend with her husband before he disappears.
And then, of course, there's some business with "Nash" Wells (Tom Cavanaugh) as he fights off some zombies in the sewers below the city while he tries to break into the stronghold The Monitor (LaMonica Garrett) has set up. The episode ends with the same scene that this week's Batwoman did, with him gaining entrance and, ostensibly, becoming Pariah.
The Flash is back next week for "Crisis on Infinite Earths, Part 3" on Tuesday, Dec 10.
Enjoyed this article? Share it!